Delbert E. Allen, Sr.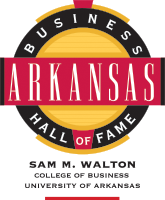 Delbert E. Allen, Sr.
(1919-1988)
Chairman
Allen Canning Company
Siloam Springs, Arkansas
Delbert E. Allen, Sr., took a small Ozark regional canning operation and built it into one of the largest privately held vegetable canning facilities in the United States. He established Allen Canning Company plants in Arkansas, Louisiana, Mississippi, North Carolina, Texas and Oklahoma. Allen expanded the company's product mix and set up a fleet of trucks for fast delivery to the retail and food service customers. Allen Canning, known especially for its Southern canned vegetables, continues today to work with family-based farming operations in the cultivation, planting and harvesting of vegetables.
Born in 1919, Allen began working at an early age in his father's tomato canning plant in Siloam Springs. By the age of 17, he was managing the financial end of the company. After his father's untimely death in 1948, Allen took over operations of the company. He built a sales and marketing department, developed branded products and established a generous profit-sharing program for all employees.
In 1960, Allen founded Arkansas State Bank, now Liberty Bank of Arkansas. He worked extensively with and supported many organizations for the youth, elderly and underprivileged, including Siloam Springs Memorial Hospital and the Siloam Springs Children Center. Allen died in 1988.