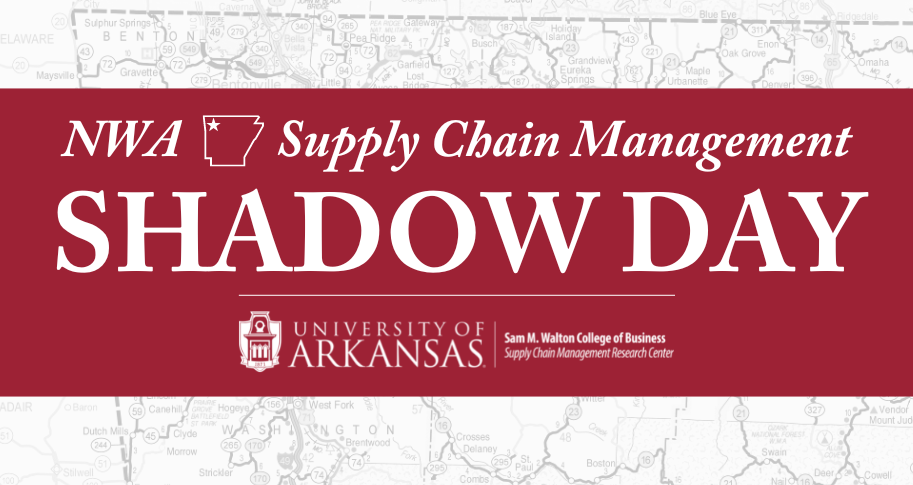 It was another successful Northwest Arkansas Supply Chain Management Shadow Day for the J.B. Hunt Transport Department of Supply Chain Management and Supply Chain Management Research Center at the University of Arkansas.
Nearly 100 students from the Sam M. Walton College of Business - the #1 Supply Chain Management program in North America (Gartner 2022) - registered to experience first-hand a day-in-the-life at one of twelve NWA-based companies.
This Spring also featured one of the largest group of companies the SCMRC has ever had sign-up to host students for the bi-annual event. Due to number of companies available, Shadow Day became Shadow Days, as the event was split between Wednesday, February 15 and Friday, February 17.
Participating companies were:
ArcBest
Happy Egg Co.
J.B. Hunt Transport
Johnson & Johnson Consumer Health
Kimberly-Clark
Nestlé
Simmons Foods
SupplyPike
The Clorox Company
Tyson Foods
Uber Freight
Walmart
Event Details are as follows:
EVENT: Fall NWA SCM Shadow Days
DATES: Wednesday, February 15 and Friday, February 17, 2023