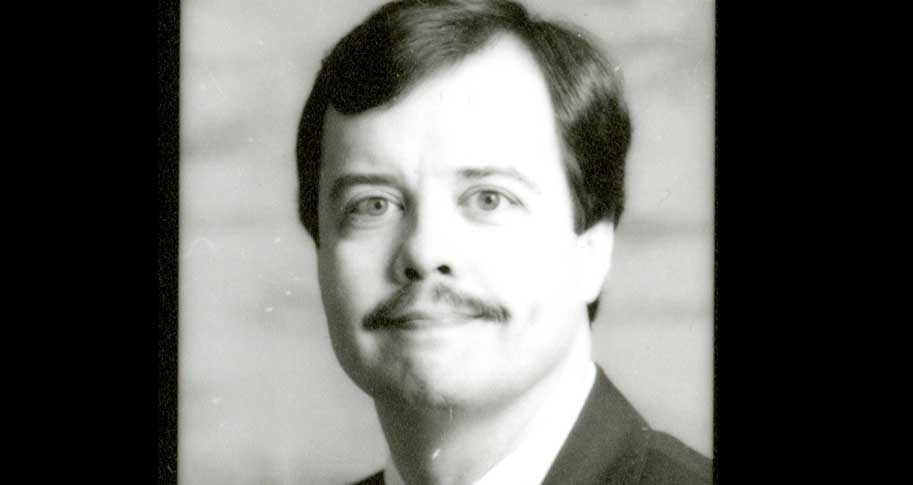 Dean Emeritus Stanley "Stan" D. Smith passed away Nov. 21, 2022, surrounded by family in Deland, Fla. Smith served as dean of the College of Business Administration, now the Sam M. Walton College of Business, at the University of Arkansas from 1989 - 1992. He was 73.

While serving as dean, Smith oversaw undergraduate and graduate programs and seven outreach centers at Walton College. During his tenure, the college received numerous endowments including the Sam M. Walton Leadership Chair, the Walmart Chair in Marketing, the J.D. Norris Lectureship in Finance, the J.D. Norris Graduate Scholarship, the M.D. Matthews College Lectureship, the K.P. Wilson Dean's Fund, the Walter Cole Chair in Accounting enhancement and an endowment for the Bessie Moore Center for Economic Education.

"Stan Smith leaves an amazing legacy," said Matt Waller, dean of the Walton College. "As dean, he secured endowments which have strengthened the college's faculty recruitment and academic reputation. These gifts have led to even more endowments. We appreciate his many contributions to the college. He will be missed."

Before becoming dean, Smith was chair of the Department of Finance from 1985-1989. He served as a professor of finance through 1996 at Walton College. Smith served as professor of finance and the SunTrust Chair of Banking at the University of Central Florida from 1996-2015.

Prior to his tenure at Walton College, Smith held academic roles at Emory University, Arizona State University and Colorado State University Pueblo. His teaching focus was commercial bank management and financial institutions and markets.

Originally from Muskogee, Oklahoma, Smith earned his B.B.A. and M.B.A. from the University of Oklahoma. He pursued his Ph.D. in business administration from Arizona State University. He is survived by his wife Marianne and daughters Emily Schiff and Cari Smith and their families.