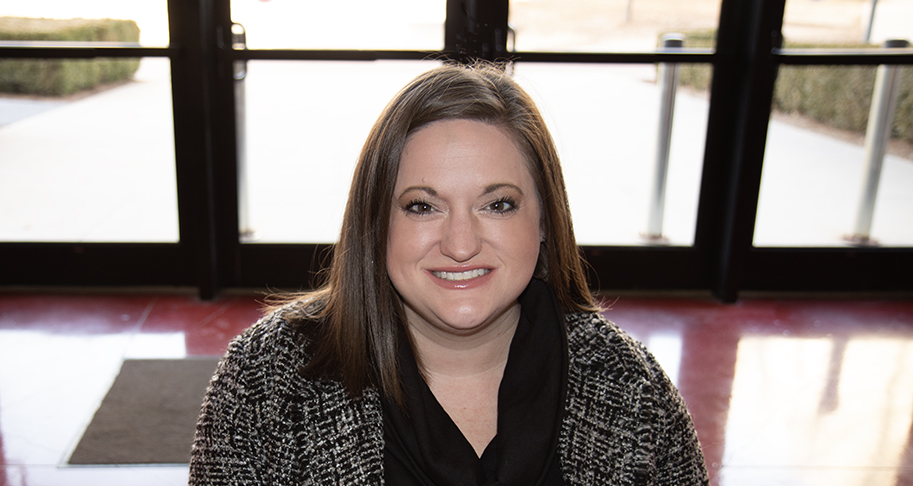 Lindsey Steiger-Muck has been named the senior director of Career Services for the Sam M. Walton College of Business effective January 1.
In this role, Steiger-Muck will lead a team of professionals to motivate and coach students to help prepare them for careers and student internships. She and her team manage career fairs, internship programs, resume reviews and corporate relationships.
"I am thrilled to have Lindsey lead our Career Services team," said Karen Boston, senior assistant dean for Student Success and Chief Student Officer at Walton College. "Her previous work in and with industry and as Walton's Corporate Outreach Manager and Assistant Director of MBA Programs, is the perfect blend of experience for her new role."
Previously Steiger-Muck served as the corporate outreach manager for Walton College. As such, she built relationships with stakeholders, led special projects and oversaw the Retail Advisory Board on behalf of the college. Prior to that role, Steiger-Muck held an assistant MBA director position at Walton College where she advised full-time MBA students, built connections between employers and faculty and assisted students with career opportunities.
"After roles helping students find their paths and working with employers to create opportunities for engagement, I couldn't have imagined a better fit for my next step," Steiger-Muck said. "I'm thankful for all of the support I've had to get here and look forward to continuing to collaborate with the great network I'm a part of!"
Steiger-Muck has corporate and higher education experience from working at ArcBest logistics company and as an adjunct faculty member at the University of Arkansas Fort Smith. She earned an MBA from Walton College and her bachelor of business administration from UA Fort Smith.