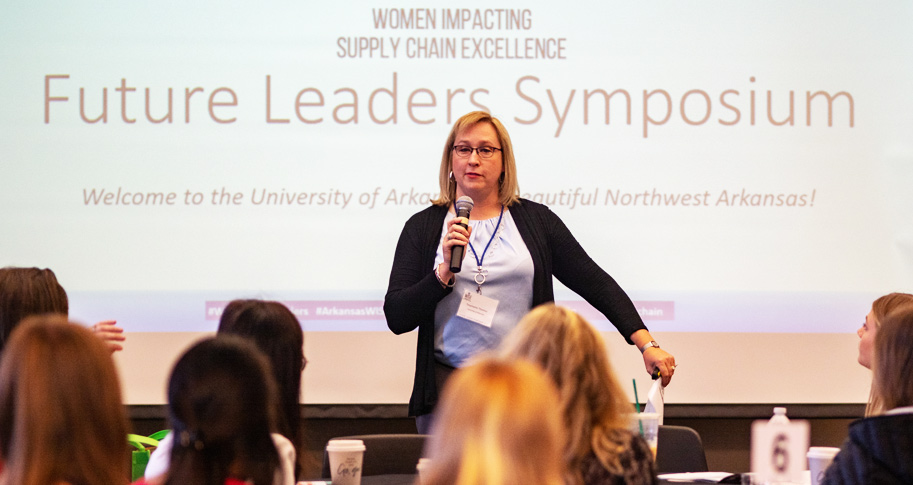 Much has been made about the shortage of supply chain talent, and universities are playing a central role in filling the talent pipeline. Despite the high placement rates and starting salaries, universities continue to struggle to encourage young women to embrace supply chain management as a field of study and future career.
Recent research involving supply chain students indicates that female supply chain majors are significantly less confident about their choice of major than their male counterparts.
That's where the WISE Future Leaders Symposium 2020, sponsored by Shelley Simpson of J.B. Hunt wants to make an impact. The WISE (Women Impacting Supply Chain Excellence) student organization at the University of Arkansas is excited to be hosting this event!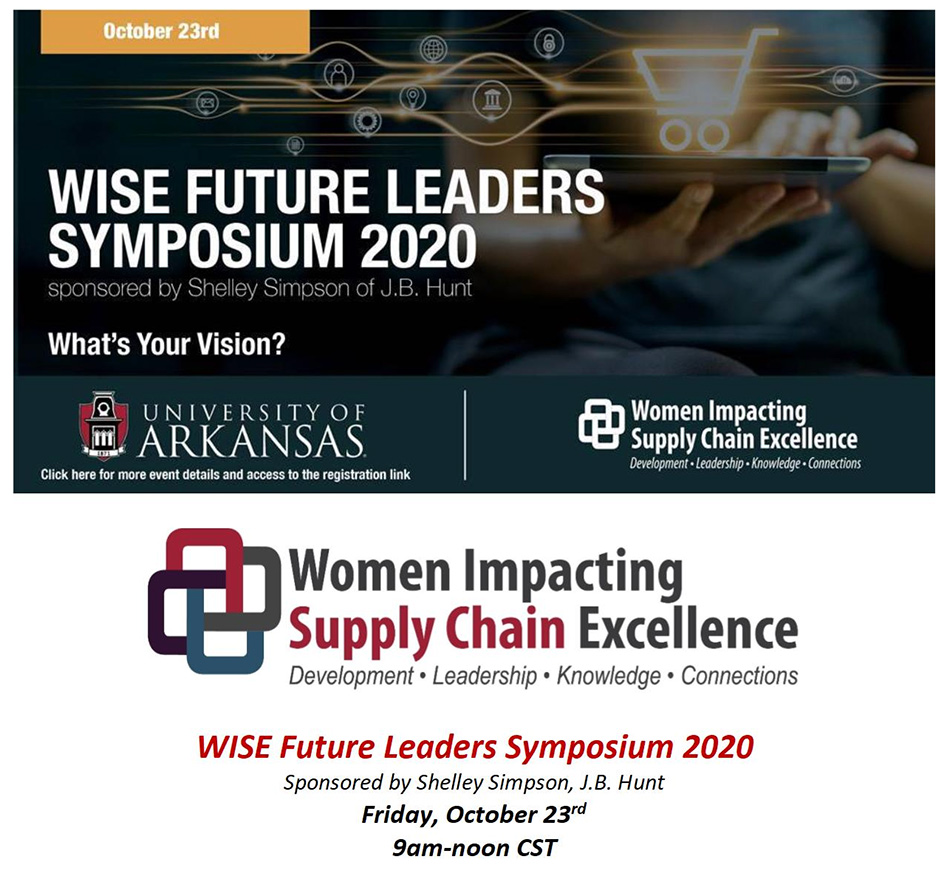 Supply chain students and early career supply chain professionals from around the globe will gather virtually to learn and grow around this year's Symposium theme: What's Your Vision?
The event will be held on Friday, October 23rd, from 9am to 12pm.
Participation in this event is free thanks to the generosity of Shelley as well as our corporate partners: Johnson & Johnson, P&G, Clorox, J. B. Hunt, Dollar General, Mars, Plug & Play Supply Chain, BNSF Logistics, RJW Logistics Group, and the Supply Chain Management Research Center at the University of Arkansas.
Registered participants will receive an email with log-in information and an agenda the week prior to the event.
Register to Attend the Symposium
For more information or to find out more about being part of this event, please contact Stephanie Thomas, Executive Director of WISE, sthomas2@walton.uark.edu