Governor Winthrop Rockefeller
Governor Winthrop Rockefeller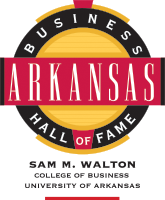 Winthrop Rockefeller
(1912 - 1973)
Former Governor of Arkansas
Founder
Winrock Farms
Little Rock, Arkansas

Winthrop Rockefeller was first Republican Governor of Arkansas since post-Civil War reconstruction. He served two terms in office from 1967 to 1971.
His contributions in business and economic development in Arkansas began earlier, however, with his arrival in 1953 when he established Winrock Farms, a state-of-the-art purebred cattle business that consistently set new standards in the cattle industry. This was one of many successful Arkansas businesses that benefited from his influence.
He was founding chair of the Arkansas Industrial Development Commission in 1955, which is now the Arkansas Economic Development Commission. He worked tirelessly to attract businesses and industrial plants to Arkansas, resulting in millions of dollars in capital investment and ultimately thousands of jobs.
Later as governor, he advocated for public policy and government reforms that helped to create a vibrant economic and business environment.
The scope of Winthrop Rockefeller's legacy as business owner, advocate for industrial and economic development and governor continues to impact the business culture in Arkansas.
Rockefeller also donated millions of dollars to improve education in the state by giving to and building schools, co-founding the Arkansas Arts Center and much more.
His legacy continues in the numerous charities, scholarships and activities of the Winthrop Rockefeller Foundation and the Winthrop Rockefeller Charitable Trust. The foundation provides funding for projects across Arkansas to encourage economic development, education and racial and social justice.