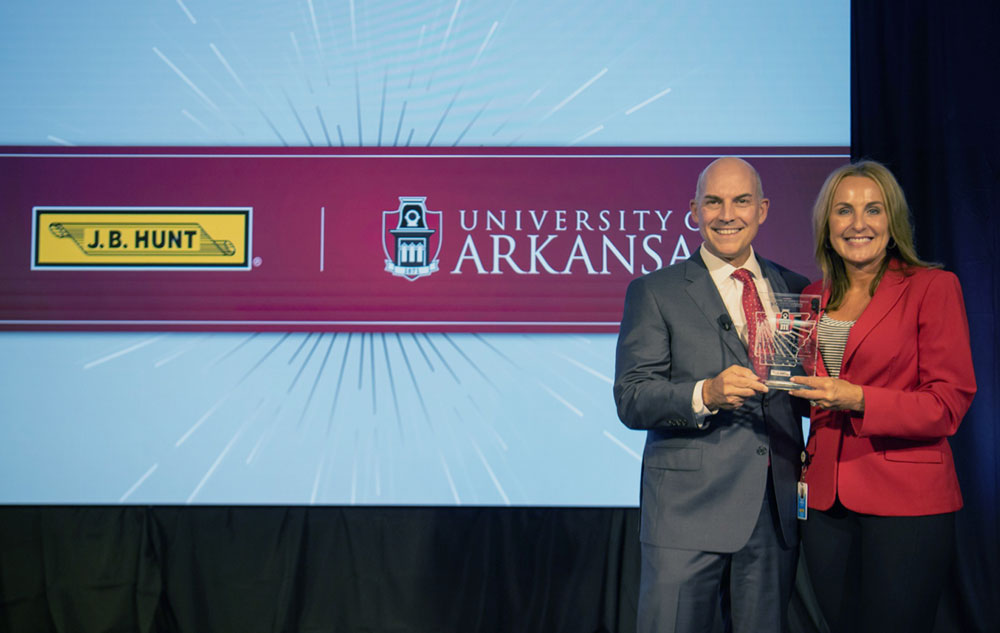 Industry Engagement Initiatives
Industry engagement initiatives are not just supplementary elements at the Walton College, but an integral part of the academic fabric to bring together theoretical knowledge and practical business applications.
From entrepreneurial startups to Fortune 500 companies, business leaders work with the college to strategically design initiatives and programming that encompasses a wide range of topics from business integrity to customer-centric leadership.
Industry engagement initiatives include guest speakers, mentorships, live events, and more to facilitate a dynamic learning platform.
This experiential approach to learning unites students, regardless of their majors, cultivating a rich, cross-disciplinary learning environment Learn more.