Graduate School of Business
Innovative, driven, authentic, professional, and team oriented. These characteristics define our students, faculty, and corporate partners.
Find a degree program that fits your schedule.
Our programs vary from full-time and part-time, to one Saturday per month. Find the right fit for you.
Connect to elite business networks.
In the past twenty years, over 300 Fortune 500 companies have established satellite offices in Northwest Arkansas.
These companies provide our students with unparalleled access to summer internships, part time employment during semesters, and lucrative job opportunities.
Schedule a Time to Talk
Attend Information Sessions
Apply to a Graduate School of Business Program

---
Master of Science in Supply Chain Management
The Master of Science in Supply Chain Management is designed is for early-career business professionals who want to return to school to receive specialized training in supply chain management.
Start Over
Degrees That Support Your Career Goals
Graduate-level programs at Walton College provide opportunities to achieve your professional and personal goals while connecting to our community of impactful innovators and thought leaders.
Find Programs by Degree Type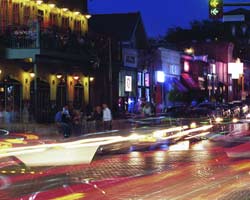 Northwest Arkansas Community
Graduate students are attracted to the lifestyle and connected business community of northwest Arkansas. Fayetteville is situated in the heart of this region. Learn more...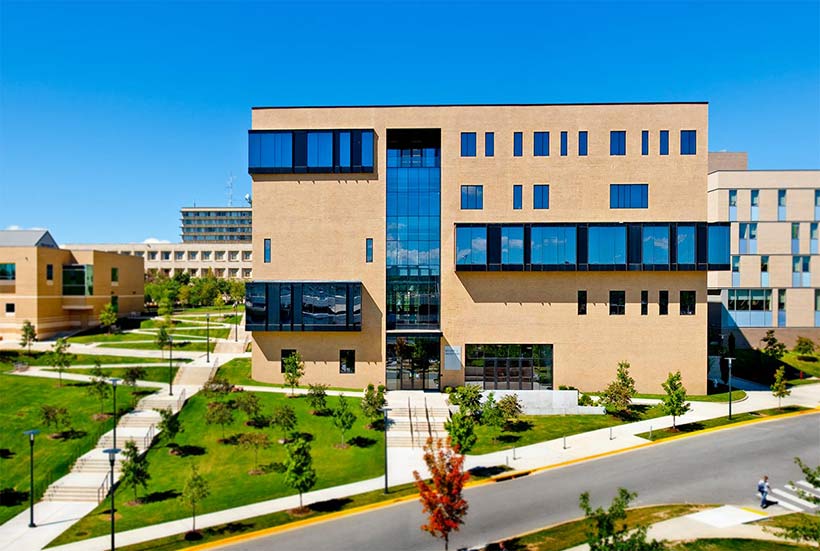 Built For Business
16 different masters programs, 8 Ph.D. programs and 6 certificate programs, and 6 micro-certificate programs are administered by the Graduate School of Business, located in Willard J. Walker Hall on University of Arkansas campus.
Walton MBA Programs
An MBA is valuable across industries because it trains you to consider every facet of what it takes to run a successful business. By getting familiar with the entire spectrum of business disciplines, you'll be able to draw critical connections, lead with confidence, impact your company, and maximize your career options.
The Master of Business Administration is available in a full-time MBA or part-time Executive MBA format. Walton also offers a Healthcare Executive MBA which specializes in healthcare administration.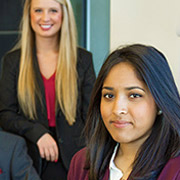 Embracing the frontiers of meta-commerce, the Full-Time MBA is perfect for students eager to gain advanced business and decision-making skills that span various business units.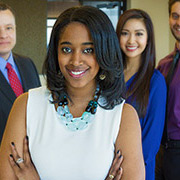 An innovative curriculum designed for working professionals: Complete the Walton MBA in two years by only attending class one Saturday each month. .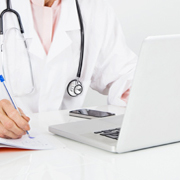 This program allows students to develop specialized expertise in healthcare administration while learning to apply best practices from other industries.
Accounting Programs
Accounting is more than just numbers. Whether you focus on auditing, taxes, business forensics, or corporate transactions, accounting translates to a multitude of industries, from retail to fashion, hospitality to manufacturing. It is a lucrative career that is in demand around the world.
Walton offers three master's degrees and one Ph.D. degree for accountants.
Economics Programs
Economics studies choice: how people, companies, and governments decide to allocate finite resources. It's a delicate balance of trade-offs and what-ifs. Learn how to think like an economist and meet the demand for leaders who understand economic theory and how to analyze big data.
Walton offers a Ph.D. and two master's degree options in economics.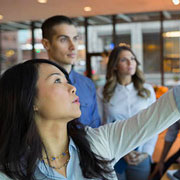 The Master of Science in Economic Analytics is an intensive 10-month program that will provide a thorough training in descriptive, predictive and prescriptive analytics.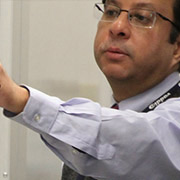 This program provides rigorous training in the study of economic theory and applied economics, preparing students for careers in private and public sectors.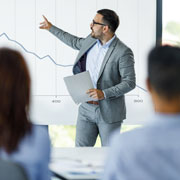 The course of studies provides a solid foundation in economic theory, econometrics, and various applied fields. Students will gain technical proficiency in the core disciplines, learn to develop independent models, and undertake empirical research in an applied field of study.
Finance Programs
Finance is money management. It's the study of investing and trading, borrowing and lending, budgeting and saving, acquiring and spending. Use it to meet challenges in corporate finance, real estate, banking, and wealth management.
Walton offers a Ph.D. option and a master's degree option in finance.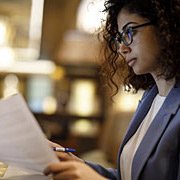 Become an effective financial manager and with cross-functional expertise. Meet challenges in corporate finance, real estate, banking, energy, and wealth management.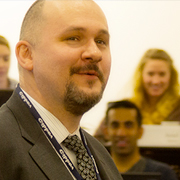 Over a 4-5 year period, Ph.D. students must successfully complete 42 credit hours of coursework, a research paper, a written comprehensive exam, and successfully defend and conclude an approved doctoral thesis.
Information Systems Programs
This is the field where technology and business acumen meet. We train leaders who can use tech solutions to solve company needs and seize opportunities. By learning how to turn data into insight, you'll propel your career forward as you help your company make sound business decisions.
Walton offers one Ph.D. program, four master's degree programs, and three certificates in information systems.
Management Programs
Management is all about people. Managers recruit, hire, train, and oversee teams. They determine compensation and benefits and reward employees. Managers evaluate analytical data. They also manage teams and lead organizations to meet strategic goals. In short, management helps people and organizations become successful.
Walton offers a Ph.D. program for those seeking to advance their academic careers in management research and teaching. For those interested in creating new products, policies, businesses, or nonprofits, consider Walton's Graduate Certificate in Entrepreneurship.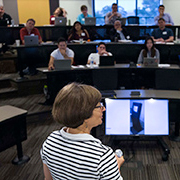 The Graduate Certificate in Entrepreneurship, a 12-credit hour program, is open to graduate students from all disciplines. This certificate builds a foundation for work in commercial or non-commercial enterprises, new products or processes creation, social entrepreneurship or leadership positions.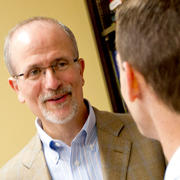 A Walton College Ph.D. in Management takes 4-5 years and prepares candidates to become excellent researchers and educators. Candidates work closely with faculty who research diverse topics such as corporate governance, employee stress, strategic human resource management, business ethics and social responsibility, employee pay systems, psychological contracts, knowledge management and organizational politics.
Marketing Programs
Marketing is a key driver of any company's success. Marketers study consumer needs and create product offerings to match. They communicate a product's value to persuade potential customers to buy.
Northwest Arkansas is home to the headquarters for Walmart and offices for more than a thousand of the retailer's vendors. Proximity to these retail and CPG giants provides the perfect environment to develop in-demand marketing skills such as product development, customer relationships, digital marketing, retail strategy, and customer insights.
Walton offers a Master's Degree and a Ph.D. program in marketing.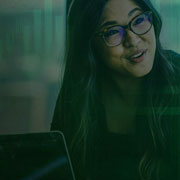 The Master of Science in Marketing degree is designed to foster customer-focused innovation and decision-making skills essential for success in brand management. Students will understand the challenges faced by organizations in an environment altered by changes in consumer behavior, technology and globalization.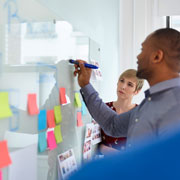 A Ph.D. in Business Administration with a marketing concentration, a 4-5 year program, focuses on one of three areas: channels (e.g., retail, logistics, transportation, supply chain management), management (e.g., strategy, international, relationship marketing) or communications (e.g., consumer behavior, advertising, promotion).
Strategy, Entrepreneurship, & Venture Innovation Programs
The Department of Strategy, Entrepreneurship and Venture Innovation is crafting masters and doctoral programs geared for students who are interested in starting their own businesses and nonprofits, and students who wish to develop innovative and creative skills valuable to existing organizations.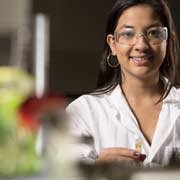 The one-year Master of Science in Product Innovation will prepare students to usher new products from ideation through the commercialization phases in existing companies or in new ventures. Students will have the opportunity to choose practicums within the industries of outdoor recreation or BioDesign, where they will participate in a product incubator program and test new prototypes.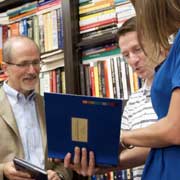 The Strategy and Entrepreneurship Ph.D. curriculum is designed for flexibility, with focused core courses in Entrepreneurship and Strategic Management, and elective courses in economics, psychology, sociology, political science, and public administration. The combination of a strong core and several areas of emphasis allows students to develop novel theoretical contributions and practical insights for managers, entrepreneurs, and their organizations.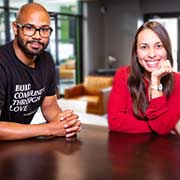 For the past decade, the Graduate Certificate in Entrepreneurship program has been educating business and non-business students on the core aspects of entrepreneurship, providing them with the foundation they need to start successful commercial or non-commercial enterprises, create and promote new products and processes, engage in social entrepreneurship, and serve as leaders and thought generators in existing organizations.
Supply Chain Management Programs
Supply chain connects the flow of goods, services, information, and finances in the marketplace. It knows the products, manages distribution, and resolves roadblocks. In short, it keeps your favorite products on the shelf. By the way, Walton College's undergraduate supply chain program was ranked # 1 in North America by Gartner, the leading global research firm. We think you'll like our graduate program too.
Walton offers a Ph.D. option and a master's degree option in supply chain management.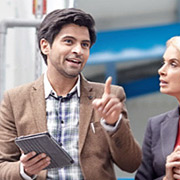 Available in either a full-time or part-time format, this program is designed for early career professionals to supplement their business knowledge with specialized training in supply chain management. It prepares students for careers in manufacturing, sourcing, planning, logistics, distribution or new product introduction.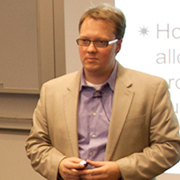 The Ph.D. in Business Administration with a supply chain management concentration, a 4-5 year program, prepares students for careers in research and academia at leading universities and institutions.