Master of Science in Finance
The Walton MSF program is innovative, inclusive, and impactful, with curriculum tied to industry input and student career goals.

Students focus on financial data analytics, the digital transformation of finance, and innovations in markets and venture finance.
The Master of Science in Finance is designed for early-to-mid-career students who seek advanced education in finance. The program prepares students with subject matter expertise, the ability to understand diverse perspectives, and analytical skills necessary to succeed in the new digital world of finance.
Admission to Walton College masters programs is selective. Enrollment in each program is limited.
View

Requirements
Wondering who you'll meet in class? Get to know our current students.
View

Current

Students
Just the Facts:
Master of Science in Finance
Program Length
One year
This two-semester program begins in August and ends in May. (one academic year)
Start Date
Fall
New cohorts begin each Fall Semester for this degree program.
Admissions Info
Do I Qualify to Enroll?
Complete your undergraduate degree and meet additional requirements. View Requirements
Required Test
GMAT or GRE
For 2022 admissions, a GMAT/GRE is optional. Please contact gsb@walton.uark.edu for more information.
Podcast Interview
Dr. Pu Liu, Chair of the Department of Finance, sits down with Dean Matt Waller to discuss the Master of Science in Finance program and how incoming students stand to benefit. View podcast page with transcript.
Career Outlook
According to the U.S. Bureau of Labor Statistics: "Despite employment growth, competition is expected for financial analyst positions. Having certifications and a graduate degree can significantly improve an applicant's prospects." Common job titles associated with the knowledge and skills obtained from the program are:
Financial Analysts
Financial Specialists
Budget Analysts
Financial Managers
Securities, Commodities and Financial Services Sales Agents
Per salary.com, the median salary for a Finance Manager with a master's degree or MBA is $114,667 - $121,840. Experience and supervisory duties influence salary amounts.
Career Development
Close ties with our corporate partners facilitate recruiting and networking opportunities, internships, and careers.
Students can participate in corporate internships, career counseling, and take advantage of all the Walton College Career Services has to offer.
To obtain the Master of Science in Finance degree, students must complete the following 30 hours of coursework.
Program Schedule
Core Courses
21 hours
Choose one core elective from the following (3 hours):
Areas of Concentration
9 hours
Finance and Business Analytics Concentration
Finance and Digital Technology Concentration
Energy Finance and Risk Management Concentration
Finance and Supply Chain Concentration
Program Overview
The Master of Science in Finance degree is offered with four different concentrations: Business Analytics Concentration, Digital Technology Concentration, Energy Finance and Risk Management Concentration, and the Supply Chain Management Concentration. To obtain the Master of Science in Finance degree, students must complete a total of 30 hours of coursework.
Student Experience
The Master of Science in Finance program will guide students through evolving innovations in financial markets through the extensive use of descriptive, predictive, and prescriptive data analytics on the practice of finance.
Graduates of this program are expected to achieve competencies in financial modeling and proficiency in computational methods involving machine learning, optimization, and advanced computing languages. These finance skills together with subject matter knowledge will enable graduates to identify, assess, and seize opportunities for value creation in a 'gig' economy.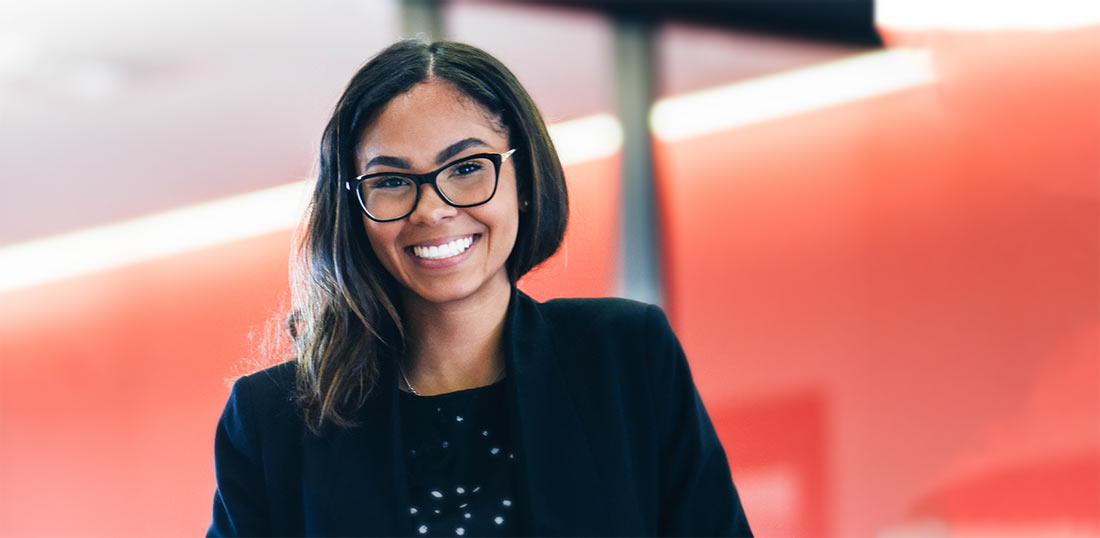 The Northwest Arkansas Community
Join a supportive and engaging community located in the vibrant business network of Northwest Arkansas, with over 300 Fortune 500 companies with a presence in the region.
Business leaders and Walton alumni are closely connected to the college, not just during your studies, but throughout your career.