Master of Science in Finance
The Walton MSF program is innovative, inclusive, and impactful, with curriculum tied to industry input and student career goals.

Students focus on financial data analytics, the digital transformation of finance, and innovations in markets and venture finance.
The Master of Science in Finance is designed for early-to-mid-career students who seek advanced education in finance. The program prepares students with subject matter expertise, the ability to understand diverse perspectives, and analytical skills necessary to succeed in the new digital world of finance.
Admission to Walton College masters programs is selective. Enrollment in each program is limited.
View

Requirements
Wondering who you'll meet in class? Get to know our current students.
View

Current

Students
Just the Facts:
Master of Science in Finance
Program Length
One Year (+)
This program requires two (full-time) semesters to finish. Part-time options are available.
Start Date
Spring or Fall
New cohorts begin in both Spring and Fall semesters for this degree program.
Admissions Info
Do I Qualify to Enroll?
Complete your undergraduate degree and meet additional requirements. View Requirements
Entrance Test
GMAT or GRE
Students may be eligible for a GMAT/GRE test waiver with a 3.2 undergraduate GPA or 3 years of professional work experience. Please review our master's admissions policies.
4+1 Degree Option
The 4+1 option for the Master of Finance program will allow well-prepared undergraduate students to begin graduate courses during the last year of their undergraduate studies.
WHO: Walton students with a 3.2 undergraduate GPA.
WHAT: Early consideration for a graduate program and possible dual credit for 2 degrees.
WHEN: Apply by February 15 in Spring of your second-to-last undergraduate year.
WHY: Save time and potentially money!
How can I apply for the 4+1 degree option?
Students interested in the 4+1 option for the Master of Finance program will require additional guidance and advising.
Podcast Interview
Dr. Pu Liu, Chair of the Department of Finance, sits down with Dean Matt Waller to discuss the Master of Science in Finance program and how incoming students stand to benefit. View podcast page with transcript.
Career Outlook
According to the U.S. Bureau of Labor Statistics: "Despite employment growth, competition is expected for financial analyst positions. Having certifications and a graduate degree can significantly improve an applicant's prospects." Common job titles associated with the knowledge and skills obtained from the program are:
Financial Analysts
Financial Specialists
Budget Analysts
Financial Managers
Securities, Commodities and Financial Services Sales Agents
Per salary.com, the median salary for a Finance Manager with a master's degree or MBA is $114,667 - $121,840. Experience and supervisory duties influence salary amounts.
Career Development
Close ties with our corporate partners facilitate recruiting and networking opportunities, internships, and careers.
Students can participate in corporate internships, career counseling, and take advantage of all the Walton College Career Services has to offer.
To obtain the Master of Science in Finance degree, students must complete the following 30 hours of coursework.
Core Courses
Digital Innovation in Financial Markets

The evolving role and operations of financial markets and institutions in an increasingly digital-oriented economy. The impact of technological innovations such as blockchain, nonbank financial technology firms, and machine learning on markets as it relates to investors, firms raising capital, and financial entrepreneurs. (FINN 5243)
Financial Data Analytics

This course introduces programming for financial data analysis, data representation and visualization using a modern programming language. (FINN 5323)
Advanced Financial Modeling

The course applies Business Intelligence (BI), Cloud, Artificial Intelligent (AI) tools to business data for financial analysis and modeling. Data handling and modeling make use of the latest BI platforms such as Microsoft Power BI and Tableau. (FINN 5453)
Special Topics in Finance

This course focuses on advanced energy risk management strategies and tactics commonly applied by regional, national, and multi-national energy firms, including upstream, midstream, and downstream oil and gas companies, and by firms and other participants in the electricity industry. Contemporary issues related to energy, fracking, conflict, technological innovation, and the future of the energy industry will be covered. Topics include financial statement analysis and valuation of energy companies, commodity trading and risk management, forwards, futures, options, and swaps, and hedging. Fundamental credit risk analysis and risk exposure, counterparty risk, risk mitigation techniques, and country risk are also covered. (FINN 510V)
Valuing New Ventures

This course is for students who wish to begin careers in valuing new ventures with VCs and Angel funds, for investors interested in new ventures as an asset class, for members of startup teams who focus on acquiring and managing capital, and for R&D and innovation teams within existing large firms. The course will also add valuable techniques to those performing private equity valuations of growing firms or firms facing large strategic options, even if those firms are not technically startups. (FINN 5123)
Choose 5 from the following courses*:
Financial Markets & Valuation

Analysis of financial information by capital markets in the determination of security values with specific applications to retail and logistics companies. This course views these and other companies from the point of view of the capital markets. (FINN 5223)
Advanced Commercial Banking

This course focuses on advanced risk management strategies commonly implemented at regional and large commercial banks. Topics include financial statement analysis of banks and holding companies, credit analysis of global cash flow, Basel III capital requirements and stress testing, interest rate risk measurement and management, and interest rate hedging with derivatives. (FINN 5313)
Investment Theory and Management

Integration of theory, practice of investments with solution of individual and institutional portfolio management problems; Institute of Chartered Financial Analysts' Problems; variable annuity in estate planning. (FINN 5333)
Shollmier Investment Project

Provide students with the opportunity to design and apply complex investment strategies used in institutional portfolio management on the Shollmier MBA Fund that can involve fixed income and equity securities as well as derivatives. Students will use top down asset allocation models, bottom up security selection, and hedge fund strategies. (FINN 541V)
New Venture Finance

The course is a deep dive into the legal contracting and governance issues around early stage financing. This course provides students with exposure to the startup finance ecosystem. Students will learn about the forms of early stage funding and the players offering those funding sources, how to prepare for due diligence when seeking funding, and the issues that arise about governance and control when seeking funding. (FINN 5213)
Advanced Corporate Financial Management

Focus on financial policy issues using real situational cases. Topics include cost of capital, capital budgeting and long-term planning, value-based management, real options, as well as project financing and valuation. (FINN 5303)
Energy Finance and Risk Management

This course provides an advanced introduction to energy finance, defined as the application of finance principles to energy, energy service, and related industries, concerning all aspects of the energy value chain. Topics include: (1) physical fossil fuel markets; (2) physical electricity markets; (3) financially traded energy products; and (4) credit, counterpart, country, and enterprise risk. It also introduces students to business valuation and investment banking applications in the energy industry vertical. (FINN 5173)
Real Estate Finance and Investment

Consideration of professional aspects of the real estate field. Emphasis is placed upon finance techniques and investment analysis. The focus is on commercial real estate. Brokerage, property management, appraisal, property development and current problems are also addressed. Students prepare a feasibly study on a commercial development project. Graduate degree credit will not be given for both FINN 4433 and FINN 5433. (FINN 5433)
* Non-Finance courses and courses in graduate microcertificates may be taken as electives with the approval of the Program Director.
Student Experience
The Master of Science in Finance program will guide students through evolving innovations in financial markets through the extensive use of descriptive, predictive, and prescriptive data analytics on the practice of finance.
Graduates of this program are expected to achieve competencies in financial modeling and proficiency in computational methods involving machine learning, optimization, and advanced computing languages. These finance skills together with deep subject matter knowledge enable graduates to identify, assess, and seize opportunities for value creation in a dynamic, digital, and rapidly changing economy.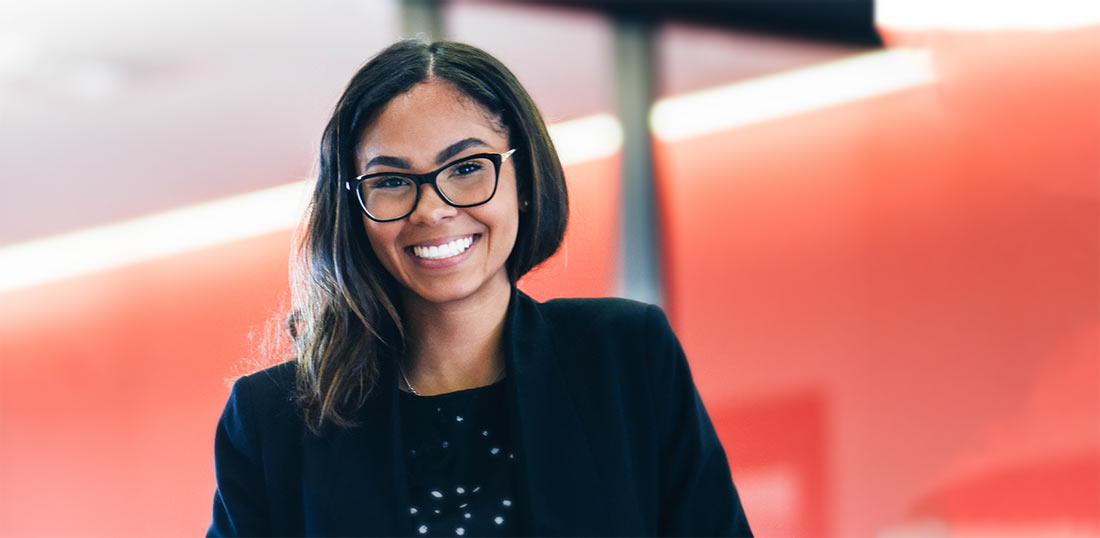 The Northwest Arkansas Community
Join a supportive and engaging community located in the vibrant business network of Northwest Arkansas, with over 300 Fortune 500 companies with a presence in the region.
Business leaders and Walton alumni are closely connected to the college, not just during your studies, but throughout your career.