Master of Science in Marketing
Designed for recent graduates and early career professionals seeking advanced, specialized and focused training in Brand/Retail marketing to facilitate career opportunities in the marketing field.

Offered by the Sam M. Walton College of Business, this degree is grounded in a deep understanding of the increasing complexity and breadth of the marketing discipline.
The Master of Science in Marketing degree is designed to foster customer-focused innovation and decision-making skills essential for success in brand management. Students will understand the challenges faced by organizations in an environment altered by changes in consumer behavior, technology and globalization.

Students will also gain applied understanding of standard and advanced marketing analytics used to assess performance and apply data to gain insights and drive business results.
Admission to Walton College masters programs is selective. Enrollment in each program is limited.
View

Requirements
Just the Facts:
Master of Science in Marketing
Start Date
Fall
New cohorts begin each Fall Semester for this degree program.
Admissions Info
Do I Qualify to Enroll?
Complete your undergraduate degree and meet additional requirements. View Requirements
Entrance Test
GMAT or GRE
Students may be eligible for a GMAT/GRE test waiver with a 3.2 undergraduate GPA or 3 years of professional work experience. Please review our master's admissions policies.
Career Development
Close ties with our corporate partners facilitate recruiting and networking opportunities, internships, and careers.
Students can participate in corporate internships, career counseling, and take advantage of all the Walton College Career Services has to offer.
To obtain the Master of Science in Marketing degree, students must complete the following 30 hours of coursework.
Marketing Core Courses
15 credit hours
Electives*
15 credit hours
*Students must choose a minimum of three Marketing electives. Other elective courses may be approved by the MS MKTG director.
Part-Time Option
The Walton College may provide a part-time option for professionals in the workplace. Please contact the Program Director for information.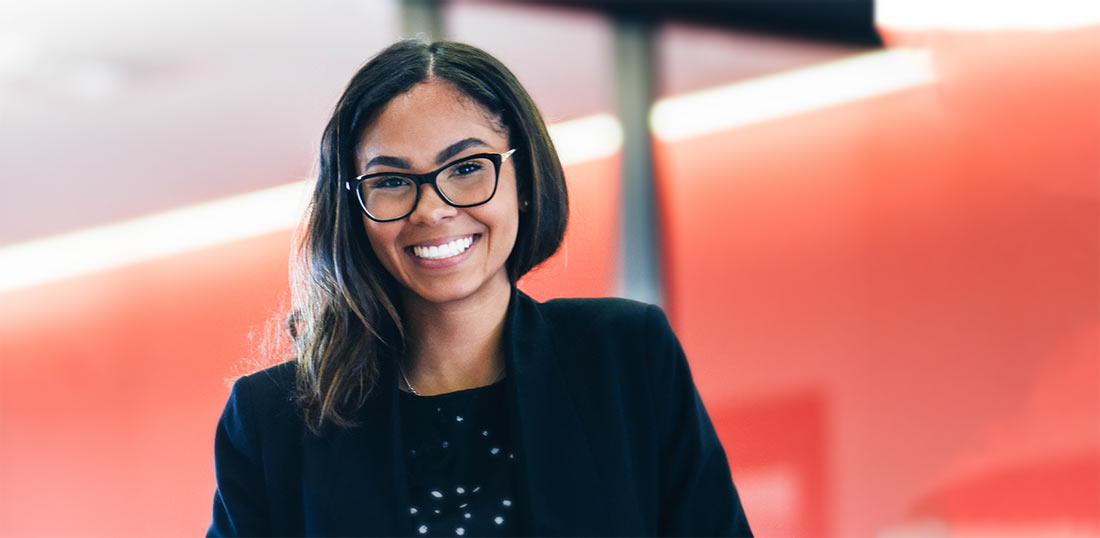 The Northwest Arkansas Community
Join a supportive and engaging community located in the vibrant business network of Northwest Arkansas, with over 300 Fortune 500 companies with a presence in the region.
Business leaders and Walton alumni are closely connected to the college, not just during your studies, but throughout your career.