Master of Science in Supply Chain Management
With increased demands from customers, suppliers, and shippers, a wide array of employers are seeking professionals with advanced knowledge of supply chains.

Our master's program will equip you with the knowledge and skills you need to drive success and deliver value in your organization.
The Master of Supply Chain Management will prepare you for leadership roles in sourcing, planning, logistics, and new product introduction.

You'll learn a systems approach to sustainably manage the flow of materials into and through an organization to its customers by applying analytical, technological, and managerial skills.
Choose a Degree Path
This specialized degree can be obtained part-time on campus in a blended weekend delivery, or 100% online.
Learn more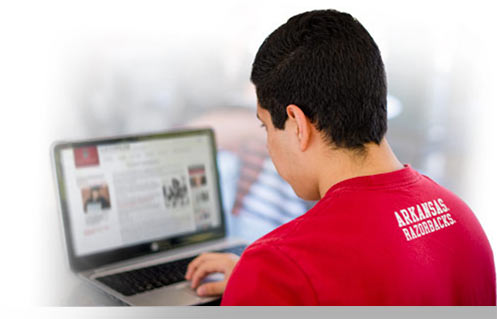 Admission to Walton College masters programs is selective. Enrollment in each program is limited.
View

Requirements
Register for an

Information Session
Get to know our alumni students from the Master of Science in Supply Chain Management program.
View

Program

Alumni
Elite Supply Chain Degrees
Gartner, the leading global research firm, ranked our supply chain graduate programs as the second best in North America in 2022.
U.S. News also ranked our graduate programs in the top 10 of public universities in 2022.
And our undergraduate supply chain program was ranked #1 in North America by Gartner in back to back periods (2020 and 2022).
Just the Facts:
Master of Science in Supply Chain Management
Program Length
30 Credit Hours
Flexible Schedule
Start Date
Fall and Spring Semesters
Both the on-campus program and the part-time blended program begin in the Fall and Spring Semesters.
Admissions Info
Do I Qualify to Enroll?
Complete your undergraduate degree and meet additional requirements. View Requirements
Entrance Test
GMAT or GRE
Students may be eligible for a GMAT/GRE test waiver with a 3.2 undergraduate GPA or 3 years of professional work experience. Please review our master's admissions policies.

STEM Designation
This graduate degree is a STEM designated program.
Hear From Program Faculty
Learn more about the Master of Science in Supply Chain Management, directly from program faculty.
4+1 Degree Option
The 4+1 Master of Supply Chain Management program will allow well-prepared undergraduate students to begin graduate courses during the last year of their undergraduate studies.
WHO: Walton students with a 3.2 undergraduate GPA.
WHAT: Early consideration for a graduate program and possible dual credit between an undergraduate and graduate degree.
WHEN: Apply by February 15 during the spring of your second-to-last undergraduate year for a fall start, or by September 15 of your final year for a spring start.
WHY: Save time and potentially money!
How can I apply for the 4+1 degree option?
Students interested in the 4+1 Master of Supply Chain Management program will require additional guidance and advising.
Podcast Interview
David Dobryzkowski, Associate Professor and Director of the Master of Science in Supply Chain Management program, sits down with Dean Matt Waller to discuss the program and how incoming students stand to benefit.
Career Outlook
Per the U.S. Bureau of Labor Statistics, "employment of logisticians is projected to grow 4 percent from 2019 to 2029." Common job titles associated with the knowledge and skills obtained from the program are:
Supply chain managers
Logistics managers
Director of operations
Purchasing managers/buyers
International supply chain manager
International logistics consultant
Commodities manager
Director of supply chain operations
Logistics management analyst
Logistics director
Global logistics manager
Manufacturing and operations director
Supply chain project manager
According to salary.com, the median salary for a supply chain manager with a master's degree or MBA is $105,668 - $113,865. Experience and supervisory duties influence salary amounts.
Career Development
Close ties with our corporate partners facilitate recruiting and networking opportunities, internships, and careers.
Students can participate in corporate internships, career counseling, and take advantage of all the Walton College Career Services has to offer.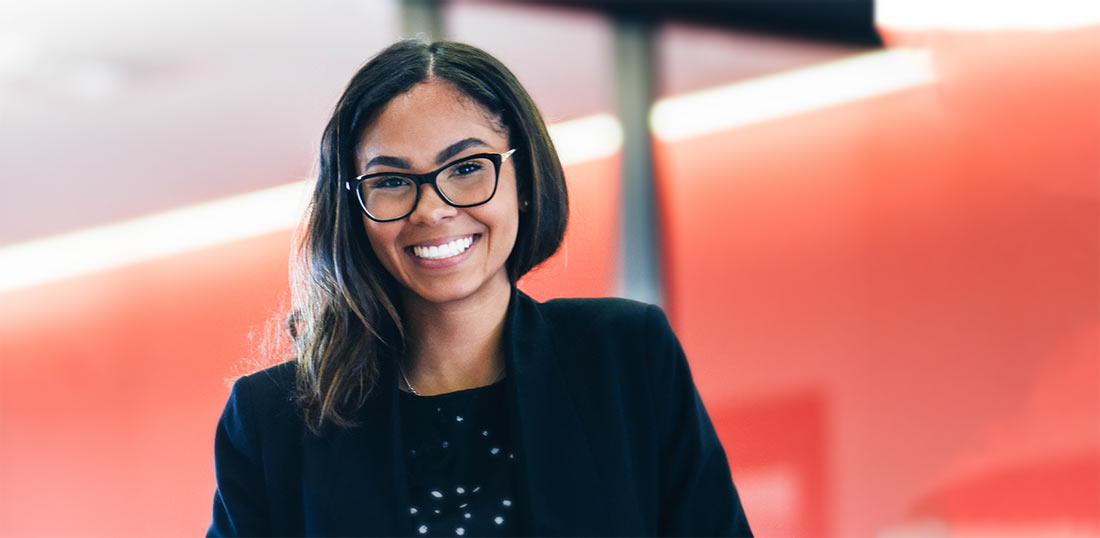 The Northwest Arkansas Community
Join a supportive and engaging community located in the vibrant business network of Northwest Arkansas, with over 300 Fortune 500 companies with a presence in the region.
Business leaders and Walton College alumni are closely connected to the college and the Supply Chain program, not just during your studies, but throughout your career.
To obtain the Master of Science in Supply Chain Management, the following 30 hours of coursework must be completed.
Strategic Fundamentals: Strategic Integration (required)
Foundations of Supply Chain Management

Supply chain management is the integration of key business processes from end-user through suppliers. This course focuses on the business fundamentals and core processes that must be linked throughout the global supply chain to ensure the effective development and delivery of products and services that satisfy customers. Core capabilities in plan, source, make, deliver, service/customer management, new product design & launch, strategy, governance, project management, performance management, technology enablement, and supply chain finance are explored to provide professionals with a comprehensive cross-functional view of demand-driven value networks.
Supply Chain Strategy and Change Management

Evaluate and select appropriate supply chain strategies, change management approaches, and governance structures for business situations. This course leverages plan, source, make, deliver, customer service, and new product development capabilities to meet strategic and financial goals in demand-driven value networks.
Supply Chain Performance Management and Analytics

This course will examine standard and advanced analytical techniques used to transform data into actionable business intelligence and students will gain hands-on experience with these techniques. Students will gain an understanding of the practical considerations that arise in real-world applications by means of a term project. They will gain exposure to data science software capable of advanced predictive analytics and also through cases, expose them to innovative ways in which firms are using analytics to improve supply chain management processes.
Functional Expertise: Plan, Source, Make, Deliver, Enable (required)
Demand Planning and Inventory Operations

This course examines the integrated planning and management of supply chain activities including, notably, demand forecasting and replenishment within sales & operations planning. In addition to modeling related decisions both in within-firm and supply chain contexts, strategic issues related to interfirm coordination and collaboration will be discussed.
Global Procurement and Supply Management

In the global supply chain, sourcing and procurement plays a critical role in ensuring supply, growing margins and contributing to reliable delivery to customers. This course covers the core sourcing and procurement processes of strategic sourcing and supplier relationship management and takes a leadership approach to those covering topics such as change management and business alignment issues. It furthers learning by considering how sourcing and procurement process and techniques can support progress in hot topic areas and current challenges in the global supply chain, including digitization, supplier enabled innovation for growth, sustainability and growing resilience in the supply chain. Using hands-on projects and class discussions based on case studies and current articles, students will explore how to incorporate and implement best practices and tools covered in the course.
Achieving Operational Excellence

This course focuses on understanding the key manufacturing and service processes involved in providing valuable products and services for customers as well as important approaches (i.e., Lean and Six Sigma) to continuously improve these processes. Once improvements are identified, project management skills are needed to develop new, innovative competencies in supply chains. Learners will leave this course with skills necessary to continuously improve the key manufacturing and service processes involved in providing valuable products and services to customers, as well as the agile project management competencies necessary to embed new, innovative capabilities in their supply chains.
Customer Service and Distribution Management

This course focuses on 'deliver' in the plan, source, make, deliver framework. It is designed to provide students with a broad understanding of the customer service and delivery processes needed to drive demand-driven value networks. The emphasis of this course will focus on systemic alignment across the functional capabilities of customer fulfillment service quality, transportation, distribution and return capabilities across the supply chain, with a specific emphasis on governance, performance management and the integration of advanced technologies.
Technology-enabled Supply Chain Design and Optimization

This course focuses on supply chain network design and the established and emerging digital technologies needed to manage a supply chain as business conditions change and evolve. The purpose of this course is to provide the student with design thinking skills that they can employ to design digital solutions that optimize supply chain performance considering costs, constraints and structure. The course is a combination of industry projects, development of working knowledge of supply chain technologies, and supply chain optimization case studies (network-level planning, sourcing, producing, delivering).
Emerging Enablers: Financial, Resilience, Sustainability (choose electives)
Supply Chain Financial Management

This course addresses the question of how to make the "best" supply chain decisions that result in the optimum operational and financial results. This course examines the supply chain value proposition by understanding and applying the goals of maximizing operating income and optimizing capital efficiency and the larger financial metric of Return on Capital Employed (ROCE). Supply chain decisions, activities and investments affect the financial results of the business organization. It is essential that the supply chain professional has an understanding of how supply chain performance is reflected in financial reporting, both internally (within the company) and externally (to outside parties such as investors and creditors, and importantly ESG).
Sustainable Logistics and Supply Chain Management

Explores key sustainability concepts across supply chain functions of supply management, operations, and distribution. Course topics include values-based leadership, globalizing sustainability, marketing sustainability, voluntary product standards and governance, stakeholder engagement, reverse logistics, humanitarian logistics, and transportation. Overall, we will consider the feasibility and role of firms in producing sustainability in global supply chains. Prerequisite: Graduate Standing and Departmental Consent.
Supply Chain Risk, Disruption, and Resilience

Properly addressing risks and facing possible disruptions are of primary importance to supply chains. With the wake of high consequence disruptive events and the constantly changing political and technological landscapes, risk identification and disruption response activities have become ever more critical. This course is designed to provide students with a broad understanding of the fundamentals of Organizational Resilience, Business Continuity, and Risk Management. The course focuses on methodologies for assessing threats which may lead to disastrous events, evaluating control alternatives and implementing strategies. The course discusses concepts and solutions to enable an organization to mitigate risk, manage crisis and recover after a disaster.
Saturday Class Dates
Fall
2023
Spring
2024
Summer
2024
August
26
January
20
May
18
September
23
February
17
June
15
October
7
March
9
July
6
November
4
April
6
July
27
December
2
April
27
* Students admitted to the professional programs in the Walton College are required to attend a multi-day orientation prior to the start of scheduled courses. Dates to be determined. Please contact gsb@walton.uark.edu for more information.