Master of Science in Supply Chain Management
Master of Supply Chain Management
With increased demands from customers, suppliers and shippers, a wide array of employers are seeking professionals with advanced knowledge of supply chains. Students in this program will learn a systems approach to sustainably manage the flow of materials into and through an organization to its customers.
The Right Place at the Right Time.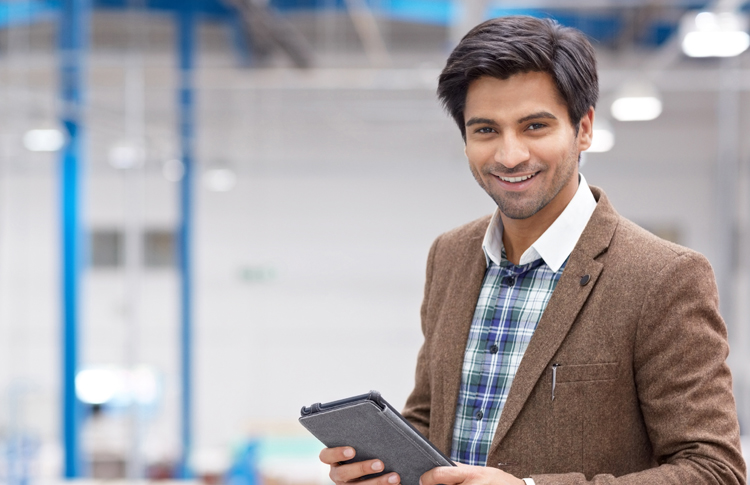 Program Overview
The Master of Science in Supply Chain Management is designed for early-career business professionals who want to return to school to receive specialized training in supply chain management.
Be prepared for careers in manufacturing, sourcing, planning, logistics, distribution and new product introduction. Learn a systems approach to sustainably manage the flow of materials into and through a firm to its customers by applying analytical, technological and managerial skills. The degree is grounded in an understanding of the increasing complexity and breadth of the supply chain discipline. Effective supply chain management also necessitates cross-functional expertise. Thus, students will choose to specialize in specific tracks to complement their supply chain courses, such as:
Business Analytics
Enterprise Resource Planning
Retail Supply Chain Management
Finance
Blockchain Enterprise Systems
Learn more about the fundamentals of the Master of Supply Chain Management program by watching these videos from Dr. David Dobrzykowski, associate professor of supply chain management and program director.
---
Career Outlook
Per the U.S. Bureau of Labor Statistics, "employment of logisticians is projected to grow 4 percent from 2019 to 2029." Common job titles associated with the knowledge and skills obtained from the program are:
Supply chain managers
Logistics managers
Director of operations
Purchasing managers/buyers
International supply chain manager
International logistics consultant
Commodities manager
Director of supply chain operations
Logistics management analyst
Logistics director
Global logistics manager
Manufacturing and operations director
Supply chain project manager
According to salary.com, the median salary for a supply chain manager with a master's degree or MBA is $105,668 - $113,865. Experience and supervisory duties influence salary amounts.
---
Industry Survey: Employer Feedback
In August 2019, Walton College surveyed local employers to inquire about their needs for candidates with a supply chain management graduate degree. At that time, the following companies responded with their anticipated job position needs for similar candidates in the next 2-5 years.
Transplace, LLC
(Third Party Logistics)
$100,000-$150,000
salary range
---
J.B. Hunt Transport, Inc.
(Transportation, Logistics, Supply Chain)
$100,000-$150,000
salary range
---
Bayer
(Healthcare, Pharmaceutical)
---
LLamasoft
(Supply Chain Design Software and Services)
$70,000 - $120,000
salary range
---
To obtain the Master of Science in Supply Chain Management, students must complete the following 30 hours of coursework.
First Fall
6 credit hours
First Spring
6 credit hours
First Summer
6 credit hours
Second Fall
6 credit hours
Second Spring
6 credit hours
Supply Chain Track Classes:
(Note: Timing of semester offered subject to change)
SCMT 5623: Technology Enabled Supply Chain Design and Optimization
SCMT 5713: MAKE - Achieving Operational Excellence
SCMT 5123: Sustainable Logistics and Supply Chain Management
SCMT 5723: DELIVER - Customer Service and Distribution Management
---
Admissions Requirements and Prerequisites
The Master of Science in Supply Chain Management program is open to students who have earned a bachelor's degree from an accredited institution and who can present evidence of their ability to do graduate work. "Evidence of ability" means superior grade-point average, an acceptable test score on the Graduate Management Admissions Test (GMAT) or Graduate Record Exam (GRE), and recommendations with respect to ability for successful pursuit of graduate-level work. Other admissions criteria can be considered on a case by case basis. Students from all academic backgrounds are encouraged to apply. Special consideration is given to applicants with work experience.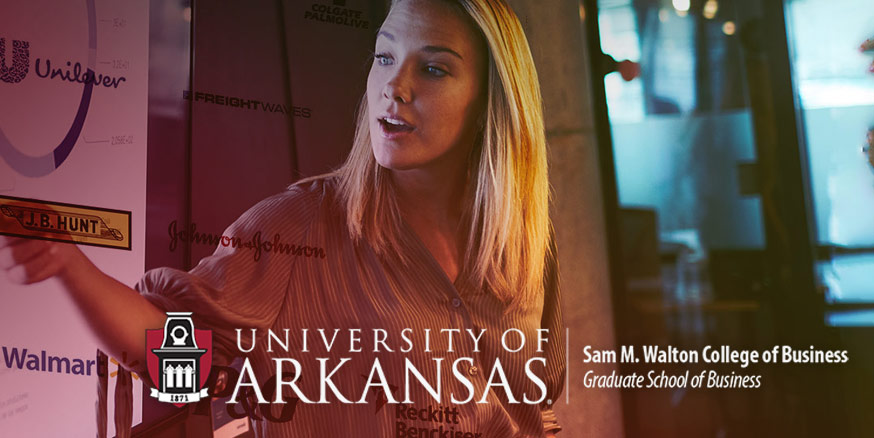 ---