The Supply Chain Leaders of Tomorrow
Northwest Arkansas is the beating heart of the world's supply chain industry. The Department of Supply Chain Management at the Walton College of Business is uniquely positioned by its close proximity to over 300 Fortune 500 companies that have established satellite operations in Northwest Arkansas to support the world's largest retailer.
---
Academic Programs
In addition to faculty expertise, our students benefit from the Walton College Supply Chain Management Research Center, which connects students to industry executives, internships, and job opportunities. Recognizing the quality of the SCM program faculty and graduates, the U.S. News & World Report has rated the Walton Supply Chain program among the best in the United States.

Supply Chain Undergraduate Program
Bachelor's Degree
Learn about Supply Chain from beginning to end, from planning and forecasting to sourcing, purchasing, shipping and storage. Prepare for careers at any number of companies that manufacture and distribute goods to customers.
Learn More

Supply Chain Graduate Programs
Master's Degree, MBA Concentration, Ph.D
Advance in your current career or transition into the supply chain profession. Our graduate degrees will equip you with the knowledge and skills you need to drive success and deliver value in your organization.
Learn More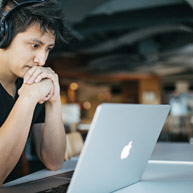 This online program provides a flexible and cost-effective opportunity to pursue a supply chain degree, whether you are new to college, completing a degree started years ago, or seeking an additional degree to enhance your skillsets.
Learn More
Executive Education
Redesign your operations for peak performance.
Walton provides trusted advisors to help in moving your company's strategies forward. Our cadre of instructors includes seasoned practitioners and nationally-recognized faculty from a variety of industries and disciplines.
Learn More
Supply Chain Curriculum at Walton
The Walton SCM curriculum is designed to be experiential. Indeed, industry is the lab in which supply chain students learn.
Walton SCM students are given opportunities to learn, experience, and apply supply chain knowledge and skills through industry project-based courses, internships, student clubs, global study abroad, and industry case competitions.
Through our integrated curriculum model, students are equipped with the foundations and experiences to excel in careers in the supply chain industry.
The opportunities for supply chain internships in northwest Arkansas are endless.
And all supply chain majors in our program are required to participate in an internship. Each week we sit down with a student to discuss what they've learning from their internship experience. Watch the interviews.
Recent Intern Spotlight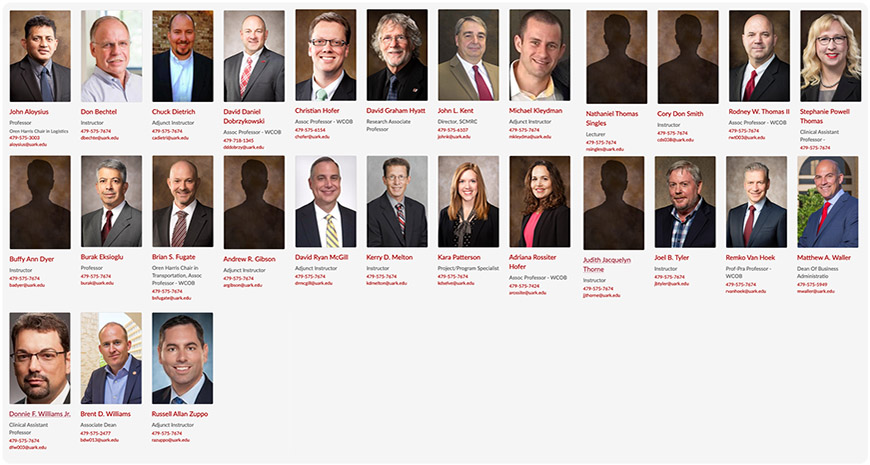 View a complete faculty listing


The Council for Supply Chain Professionals is the world's preeminent professional association dedicated to the advancement and dissemination of research and knowledge on supply chain management. Thanks to the generous support of Johnelle Hunt and the Blass family, the University of Arkansas, Sam M. Walton College of Business will host, coordinate and organize exhibits and events related to the CSCMP hall of fame at a new location that will open near campus in Rogers, AR.
Learn More
Supply Chain Insights

View a complete course listing
Industry Value
Walton Supply Chain students enter the work force with industry experience, strategic and operational understanding of the supply chain, skills and tools to analyze today's data driven challenges, and the managerial competence to achieve company goals.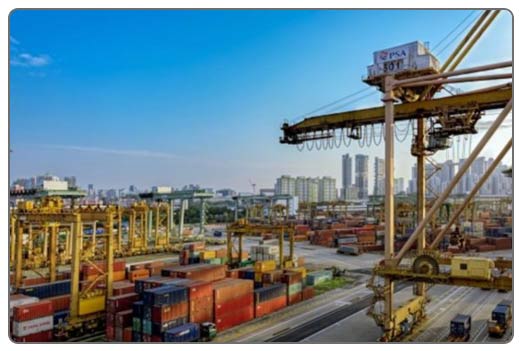 SCM Advantage: A Professional Development Program for Supply Chain Students
The SCM Advantage program encourages engagement and provides promotion and development opportunities for Walton SCM Students.
The program is a critical tool that ensures Walton SCM students develop important inter-personal, communication, and leadership skills in parallel to the leading curricular knowledge being gained through formal course work. This ensures the Walton SCM program is providing the industry with advanced talent to lead their supply chains into the future.
Through a progressive series of engagement and leadership development activities, Walton SCM students are awarded value add services provided by the department. These value add services include the SCM Internship Spotlight Video Series, Online Resume Book, Video Resumes, and Professional Development Industry Certificates.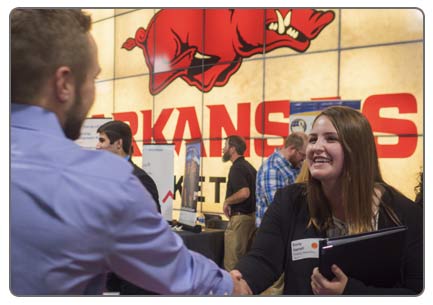 Supply Chain Management Research Center at Walton College
The Supply Chain Management Research Center (SCMRC) at the Sam M. Walton College of Business sponsors and promotes supply chain, logistics, and transportation research and education.
We provide thought leadership to consumers, to business leaders, and to policy makers through relevant and rigorous research, events, and peer to peer discussions. Learn more.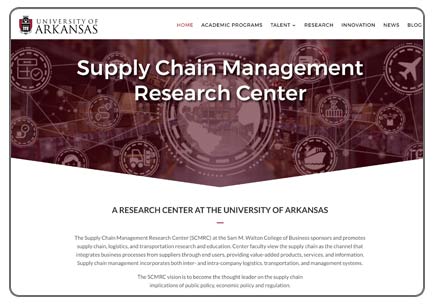 Industry Engagement: Lean Processes Training with Simmons Foods
Industry Interactions with Supply Chain Student Groups and Clubs
Our goal is to introduce students to a wide network of individuals and opportunities to build their professional futures.
Sigma Chi Mu Tau, the Supply Chain Management Honor Society founded by the Department of Supply Chain Management at the Sam M. Walton College of Business
Women Impacting Supply Chain Excellence (WISE) is a Walton College student-lead organization with an active executive branch working to deliver a new perspective by increasing awareness and interest in logistics and supply chain management through programming, mentoring, networking and other special events.
The Arkansas Supply Chain Association (ASCA) is dedicated to outreach and professional development among college students interested in a supply chain and logistics career. Our goal is to introduce students to a wide network of individuals and opportunities to build their professional futures.
Faculty Adviser
Stephanie Thomas, clinical assistant professor in the Department of Supply Chain Management, serves as the faculty adviser for WISE and ASCA. She may be contacted at sthomas2@walton.uark.edu.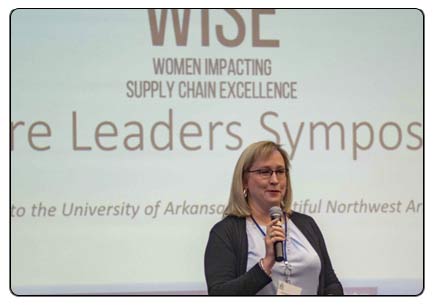 Global Initiatives in Supply Chain
With transcontinental research partnerships with other universities, as well as faculty-led study abroad programs focused on supply chain, Walton College is growing it's reputation as a logistics knowledge center for industry and scholarship.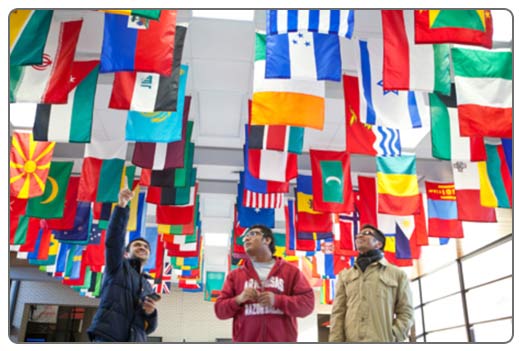 China Partnerships
The department of SCMT has partnered with two universities in China to develop undergraduate bilingual talent. Combined, the two programs consist of approximately 400 students who study for 3 years in China then have an opportunity to transfer to Fayetteville campus and receive a degree from UA Walton College in Supply Chain Management.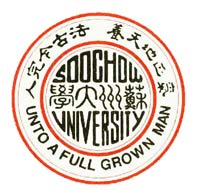 Soochow University is strategically located in Suzhou which boasts one of the leading manufacturing and logistics hubs in China.This along with the close proximately to Shanghai, Hangzhou and Nanjing provides a robust regional connection to industry and students.Kunming University of Science and Technology is strategically located in the Southwest most Yunnan Province in China which is the primary logistics connection to key neighbors of Vietnam, Laos, Thailand, and Myanmar.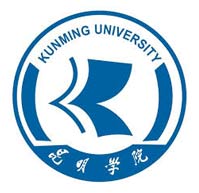 From a research perspective the department is engaged in two significant projects.
One, with multi year funding from the Walmart Foundation, helping lead supply chain food safety researchin China with university collaborators at China Agriculture University in Beijing, Zhejiang University in Hangzhou, and South China Agriculture in Guangzhou.
The other is beginning our 4th year of research with the Ministry of Transportation and Alibaba's Logistics group Cainiao. This longitudinal research is focused on retail supply chain issues and a benchmark comparison of US and China macro economic logistics cost.
Faculty Interview: China Initiatives
John Kent is the Director of Supply Chain China Initiatives at the University of Arkansas, and has made significang strides in facilitating relationships with universites in China.
Study Abroad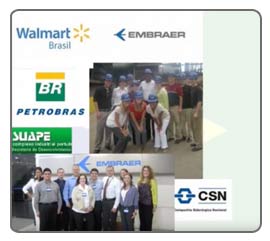 Brazil is very relevant from a supply chain perspective as one of the world's largest economies. Students study and visit companies in Rio de Janeiro and Recife. Learn more.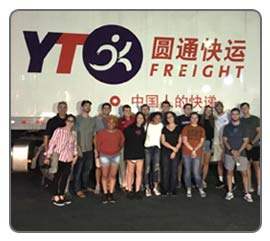 Emphasis on the changing business environment in China, and exposure to opportunities and challenges of international logistics.
Faculty leadership for the trip comes from Supply Chain Professor John Kent. Learn more.
Faculty-led study abroad programs expose Walton College students to international business realities, preparing them to work and succeed in a global economy. View destinations.