How We Became the No. 1 Undergraduate Supply Chain Management Program
No. 1 Undergraduate Supply Chain Management Program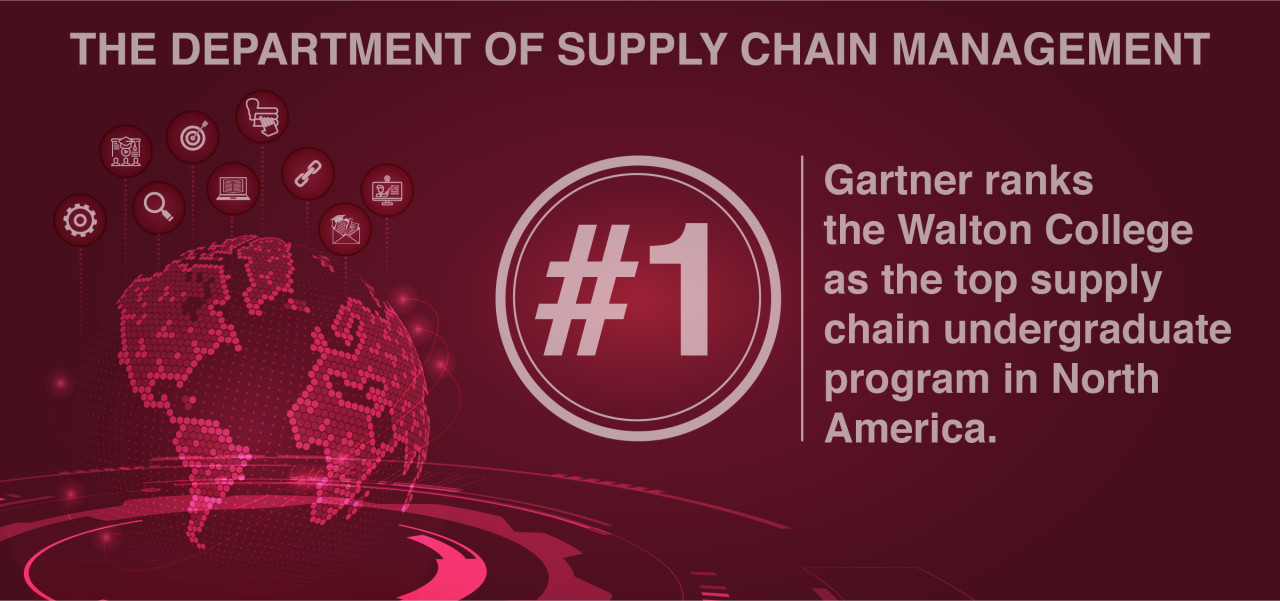 August 13, 2020
|
By Brian Fugate
When Gartner announced that it had ranked our undergraduate program No. 1 in North America, we were pleasantly surprised, to say the least.
The Department of Supply Chain Management wasn't launched at the Sam M. Walton College of Business until 2011, and we were unranked by Gartner until 2018 when we came in at No. 15.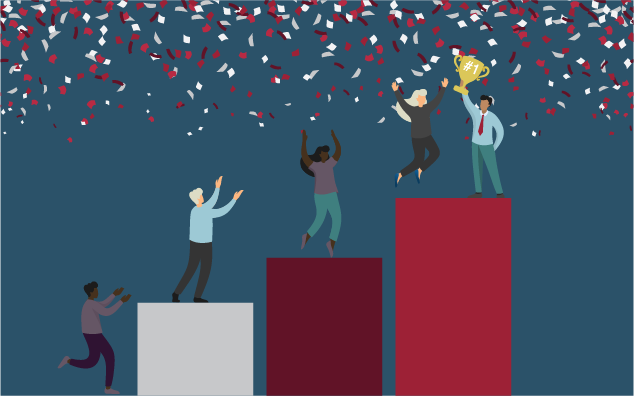 Okay, I won't play it cool – we were ecstatic to be ranked No. 1. I was ecstatic. Our faculty and staff were ecstatic. Our administrators were ecstatic. Our students were ecstatic. Our alumni were ecstatic. Our industry partners were ecstatic. My wife and kids were ecstatic. My dog was ecstatic. You get the idea. But our attention soon shifted to a daunting, yet exciting question: what next?
The answer, of course, is "get better."
The improvements to our program, and the subsequent improvements in its ranking, weren't accidental. They were the result of an intentional focus on adjusting to the changing needs of the industry and our students. The foundations were laid by the leadership of faculty and staff over the past decade who have planned and executed the strategies needed to build a first-rate program.
I want to share a little about that process. I think it will help you understand how and why our program has improved the last few years and what we're doing to ensure it keeps improving. Just as we've learned from other top programs, we also feel an obligation to share what has worked for us – because collaborating to improve the discipline of supply chain management is at the very heart of our approach to serving our students and industry partners.
A Story of Collaboration
Let's start by discussing the elephant in the room: Did we build a program based on the criteria for the rankings? That's a natural question and, of course, there are many similarities between the structure for our program and the criteria for the ranking. The same is true for every program in the top 25.
What's more relevant, however, is a shared philosophy. Gartner, like the Walton College, values strong collaborations between academics and industry. Similarly, our department was created and has grown by responding to industry needs, conducting industry-relevant research and teaching industry-valued content and well-rounded skills to our students. In doing so, the department serves our students, industry and the community at large.
Our success is due to industry sponsorships, collaborative research and a continued commitment to being the best for our students.
For years, the study of supply chains was part of the Department of Marketing and Logistics. Dan Worrell, the dean from 2005-2012, recognized the importance of logistics and supply chain to the economy, especially in our region. The headquarters of Walmart, J.B. Hunt Transport Services, Inc., and Tyson Foods are located nearby, as are satellite offices for dozens of Walmart vendors.
Worrell felt the Walton College should explore making supply chain management a separate department, and he assigned the faculty the task of researching the industry need and the impact it could have on students. The department launched in 2011, and since then it has followed a similar path in its continuous improvement process.
The Walton College has always been a leader in transportation, logistics and retail, but we knew we wanted to broaden our expertise and program because we believed industry valued a comprehensive and integrated supply chain management education.
The best way to really know what is most important to industry, however, is to do research. So, professors like Rod Thomas worked with an array of industry partners to create a survey, and, after many meetings and whiteboard sessions, we sent the survey to professionals across the country.
The responses confirmed a need for a broader program but also showed us that we needed to look at more than just curriculum. We needed to emphasize both hard and soft skills along with a comprehensive, integrated understanding of supply chain management that covered 16 content areas that we saw were highly valued by industry.
At the same time, we can't just exclusively follow what industry values. There are times when we see things differently than industry; times when our research and teaching need to shape the future of the industry and times when we have different ideas on what might be best for our students.
This continuous process improvement between us and industry, however, is what gives the supply chain management industry the ability to grow. Industry helps us immensely, and we are able to offer something in return by helping industry see its gaps and improve its best practices.
Every decision in our improvement process has been guided by industry feedback, research, and our desire to be the best of the best. Now, our comprehensive curriculum is one of our best qualities.
Gartner's Criteria
Gartner knows industry. And industry trusts Gartner.
As a global research and advisory firm that provides information, advice and tools for leaders in various disciplines, Gartner has established itself as a trustworthy liaison, if you will, between the academic side of supply chain management and industry. Gartner's rankings are used by most top companies to help determine where they can find the best students to recruit as employees.
Gartner uses three main criteria in its scoring of university supply chain programs: industry value, program size and program scope. Each criterion – and its respective weight – is shaped by what Gartner has found important to industry.
Industry Value
Gartner's analysis of industry value, weighted at 40%, has both an industry-facing survey component and an internal component.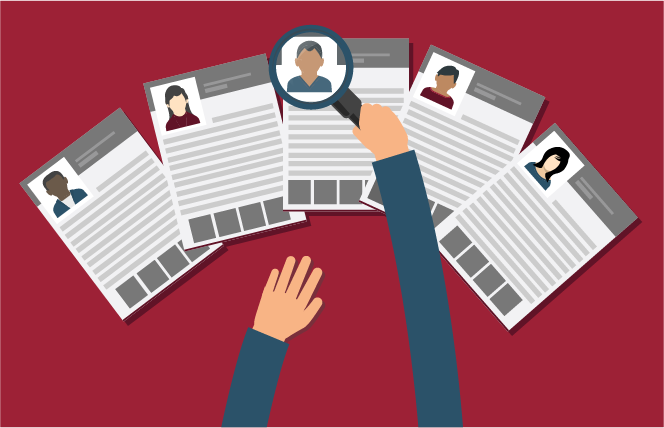 In the survey, Gartner looks for an industry perspective by asking supply chain practitioners across sectors what they think the top five supply chain university programs are and which top five they recruit from most often.
The internal components of the industry value score are derived from data in three areas – faculty and student diversity, average salaries for students entering the workforce and internship participation.
Gartner views internships as important reflectors of student preparedness, and they award more points to programs that require internships or co-ops. Our program also recognizes the importance of internships. Our priority is preparing students for their careers, so we require them to complete an internship prior to graduation.
The department prepares students for the workforce in a host of other ways, including:
Two student clubs, Arkansas Supply Chain Association (ASCA) and Women Impacting Supply Chain Excellence (WISE), provide industry networking opportunities for students in the form of company tours, guest speakers and local and out of state conferences.
Students compete in industry case competitions around the country.
Our proximity to the offices of more than 300 Fortune 500 companies in Northwest Arkansas connects us with industry executives, leading to job opportunities, internships and other support.
Courses, such as Project Management: Supply Chain New Product Development and Launch, hold semester-long projects sponsored by companies that provide exposure to opportunities for networking, internships and full-time job offers. Our Supply Chain Design and Optimization, Supply Chain Operations and Process Improvement and many other courses involve similar industry projects.
We apply agile product management approaches to continuously test teaching curriculum innovations that advance students' analytical, technological, relational and strategic skills.
We host an internship panel with students and members of the Supply Chain Management Research Center to discuss how companies can be more involved and strategic in their internship programs with supply chain majors.
Job shadow days are provided by ASCA and sponsored by top companies at their local offices.
Students have the opportunity to work with industry on projects through the McMillon Innovation Studio and a supply chain startup accelerator
Starting salaries for supply chain graduates are strong across the nation, averaging $58,569 per year, according to Gartner. The average salary is notably higher in the top 10 undergraduate programs: $63,067, up from $61,654 two years ago. Walton College graduates fare well in this area, especially when the cost of living is factored in, as many of our graduates land jobs in our region or other parts of the country where it costs far less to live than in coastal cities.
Like other universities, the Walton College prioritizes inclusion and diversity. College Factual, which ranks the diversity of a school by using metrics around variety in ethnicity, gender, age and geographic location of origin, rates the University of Arkansas with a score of 78 out of 100, which is "considered highly diverse." But we still aren't where we want to be when it comes to building a diverse student body and faculty.
The U of A student population parallels the state's demographics in all but one area. Roughly 53% are female, 76% are white, and 8% are Latinx, but while 16% of state residents are African-American, fewer than 4.5% of the U of A student population fits in that category. Arkansas, of course, is a small state, and nearly a third of its 3 million people live in three of the 75 counties. Potential African-American students tend to live further from our campus (in central, east and southern Arkansas), come from families that don't have many college graduates and deal with greater economic challenges. The unemployment rate in Arkansas in 2016, for instance, was 3.3% for whites and 6.6% for minorities.
Creating more opportunities for African-American and Latinx students who desire a top-flight education has become a point of emphasis for the supply chain department, as well as the entire college and university.
We are fortunate to have a Walton College-specific Office of Diversity and Inclusion that offers a variety of programs and resources to our community, including, most recently, a series of virtual town halls for students, faculty and staff. We are also proud to have an internationally diverse faculty with professors and graduate students from countries such as Russia, Germany, Brazil, Sri Lanka and the Netherlands. And we are honored to have Stephanie Thomas, who was named one of the 100 Most Influential Women in Supply Chain, as the leader of Women Impacting Supply Chain Excellence (WISE).
We have made progress when it comes to diversity, but we still have plenty of room to improve in this area. We are continually looking for ways to recruit, retain and serve a more diverse group of students, faculty and staff because we understand the value this provides to our students as they prepare for their roles in industry.
Program Size
The second piece of Gartner's criteria, program size, accounts for 20% of its overall score.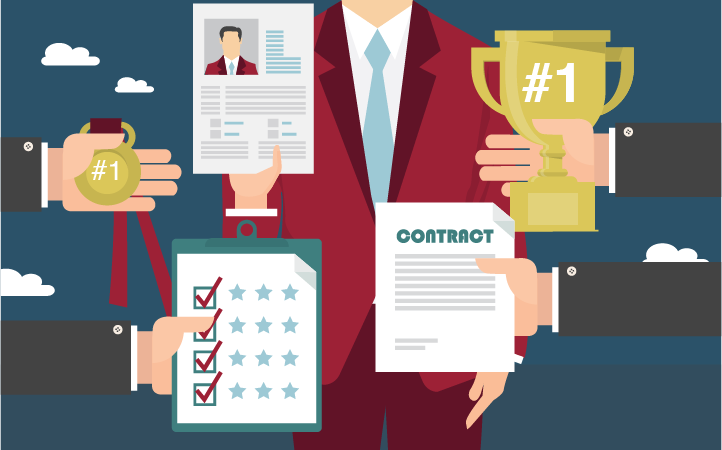 Gartner evaluates both the number of full-time students and full-time professors to determine the program size score. Gartner sees the number of students and faculty as a quantification of the university's ability to "sustain a pipeline of supply chain recruits for industry."
Program size likely accounts for less of the overall score because the quality and preparedness of supply chain students is more important than the quantity at a given university.
Still, program size is important because companies are more likely to recruit at universities with a large number of quality students.
Program Scope
Program scope, accounting for the last 40% of Gartner's scoring criteria, has a lot to do with curricula. The rankings reflect industry preferences, which favor well-rounded curricula that equip students with an integrated understanding of global supply chains.
Gartner uses the Supply Chain Talent Attribute Model to determine the quality and comprehensiveness of a given curriculum.
The Talent Attribute Model, which is divided into 12 capabilities or "stations," represents a variety of disciplines that equip students for their careers. Gartner rates university curricula against the Talent Attribute Model to determine the completeness of their course offerings, and Gartner awards a higher score to universities that offer the most complete coverage of the 12 stations.
Industry values recruits who display an integrated understanding of global supply chains, and because our curriculum lines up with industry values, it also aligns with the Talent Attribute Model. We offer courses in every unique station, plus other capabilities that aren't included in that model but that we've found to be important to the success of our students.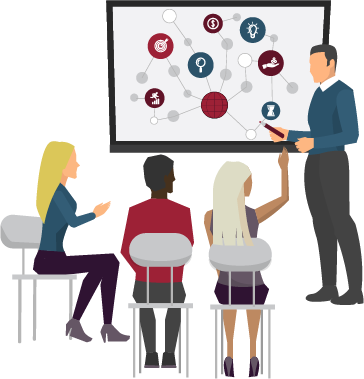 The importance of understanding global supply chains will only become more crucial as supply chains become increasingly more international in nature. Our department exposes students to global perspectives while on campus, and this goal is apparent throughout our curriculum. Supply chain management concepts and principles are embedded in a global context. With faculty from all over the world, multicultural perspectives are regularly brought into class discussions.
Professors such as John Kent, director of Supply Chain China Initiatives for the Walton College, and Adriana Rossiter Hofer, director of the Walton College Global Engagement Office, provide unique expertise in global supply chains to students.
Kent, for example, played a key role with Professor David Dobrzykowski in using global supply chains to address the personal protective equipment shortage in United States Hospitals due to COVID-19.
Hofer, who has done extensive research in global supply chain issues, is committed to providing students with an understanding of international supply chains. As supply chains become more and more globally complex, Hofer and other faculty members work to continuously adapt our curriculum. We are currently developing multiple programs that make global experiences more of an expectation of our students.
Moving Forward: Continuous Improvement
We are proud of how much our curriculum and overall program have improved in the past few years, and we are honored to be recognized as No. 1 by Gartner.
While the ranking validates our efforts, it doesn't define our program. We are not done improving and adapting. We never will be. Industry and its needs are ever-changing, and we will continue to respond to those needs and the needs of our students.
Our priority will always be preparing our students for their careers, and we look forward to continued improvements that will benefit them and, in turn, the entire supply chain industry.