WISE: Women Impacting Supply Chain Excellence
WISE: Women in Supply Chain Excellence
Women Impacting Supply Chain Excellence (WISE) is a Department of Supply Chain Management organization for students with the primary purpose of promoting the field of supply chain management/logistics.
Advancing Supply Chain Management
WISE promotes the field by:
sparking an interest in supply chain management/logistics to a diverse group of students

serving as a networking and mentoring opportunity with high-level industry members from well-known corporations serving in WISE's executive branch

offering career-based advice and knowledge from the perspective of both female executives in the industry and student peers with internship/industry experience

encouraging the discussion and understanding of challenges pertaining to gender diversity in the supply chain industry
WISE membership is not exclusive to female students and, in fact, welcomes male students who support female involvement in the field of logistics. WISE membership is also open to anyone with an interest in learning more about the field of supply chain management, regardless of their major.

Four Strategic Initiatives of WISE
All activities and events for WISE members are based on four strategic initiatives:
making connections
professional development
leadership skills
industry knowledge
Each of these initiatives helps ensure that WISE members are prepared for their future careers.
Meet Our Faculty Advisor
Stephanie Thomas, clinical assistant professor in the Department of Supply Chain Management, earned her Ph.D. in Logistics/Supply Chain Management with a marketing support area from Georgia Southern University and a B.A. and M.B.A. from the University of Tennessee. Prior to coming to the University of Arkansas, she was an assistant professor at Texas Tech University.
Dr. Thomas teaches SCMT 2103: Integrated Supply Chain Management, which is designed to give Walton students a broad overview of the exciting world of supply chain management and logistics. She enjoys incorporating her previous work experience with Lowe's Companies, IBM and Stanley Tools in her class discussions. She was also recently named one of the Top 100 Most Influential Women in Supply Chain by B2G Consulting.
WISE Spring 2021 Event Schedule
All Spring 2021 events are virtual
Monthly Meetings (at 5pm unless otherwise noted)
January 26th – Kickoff Meeting
February 16th – P&G Sponsored Case Study Meeting (rescheduled for April 11th at 2:30pm due to weather related power outages)
March 9th – Join Meeting with Iowa State Supply Chain Club, panelists are recent alums from both universities.
April 20th – Guest Speaker, Amber Taggard, learn tips about organization and time management
Lunch 'N Learn Professional Development Series (noon to 1pm)
Friday, February 12th – Interview Skills Workshop
Friday, March 12th – What is the Enneagram and How Can It Help Your Career?
Friday, April 16th – Most Useful Excel Skills to Master Before You Start Your Internship/Full-Time Job
What's Next? Series (noon to 1pm)
Monday, March 22nd – Everything You've Ever Wanted to Know about Master's Degrees
Monday, April 5th – The SCM PhD Career: Another SCM Career Path
Leadership Development Workshops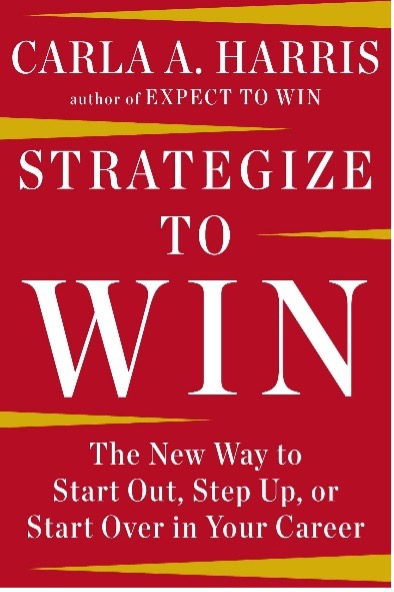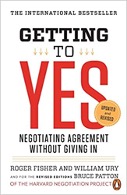 Previous Events
2020 Spring Events
January 17 – Facility Tour of Glad Manufacturing Plant
January 28 – Semester kick-off meeting with a panel from J. B. Hunt's GROW Employee Resource Group
February 26 – Guest Speaker, Leslie Keating, Retired SVP Supply Chain of PepsiCo
March 9 – SCM Networking Event at the Alumni House

Lunch for WISE and ASCA members with SCMRC professionals
2-4 p.m. – Networking event open to all SCM majors
Companies currently registered: Aldi, ArcBest, BNSF Logistics, C. H. Robinson, Clorox, Coca-Cola, Colgate-Palmolive, DHL, Echo Global Logistics, Expeditors, General Mills, Hilti, Hub Group, Johnson & Johnson, JDA, J. B. Hunt, Kimberly Clark, KLLM Transport, Leggett and Platt, Maverick Transportation, McLane, Nestle, P&G, Sam's Club, RB, RJW, Schneider, SHI, Southeastern Freight Lines, SRS Distribution, Stevens Transport, The Fishin' Company, Transplace, Tyson, USA Truck, Worldwide Express, Walmart, Wright Medical

Week of March 9-13 – International Women's Day Social Media Events
April TBD – Virtual Meeting with Murray Jenkins, Clorox discussing business during coronavirus
April 21 – Virtual Meeting with Krissy Glass, VP Operations, Transplace, formerly Kellogg's
April 29 & 30 – 11 a.m.-1 p.m., WCOB atrium (2nd floor entrance), scantron handout (postponed to fall semester)
Be on the lookout for additional events!
2020 Fall Events
Plans are currently in the works for WISE meetings for the fall semester. We are also eagerly anticipating the 2nd annual WISE Future Leaders Symposium, sponsored by J. B. Hunt's Shelley Simpson on October 22 & 23. Can't wait to welcome supply chain students from all over the country to the University of Arkansas!
Meet Our Officers
The officers for the 2019-2020 academic year are:
NATALIE FRAUENHEIM
President
Major: Supply Chain Management and Finance
Minor: Business Analytics

SAMANTHA KEISER
Director of Communications
Major: Supply Chain Management & Marketing

SUSIE YEAGER
Director of Recruitment
Major: Supply Chain Management
Minor: Spanish

CARTER MAASS
Vice President of Finances
Major: Finance

SELITHA PHONKOUMPHON
Director of Social Media
Major: Supply Chain Management

EMILY RUSSELL
Vice President of Engagement
Majors: Supply Chain Management & Spanish

ANNA FREDRICK
Vice President of Operations
Major: Supply Chain Management

TOREY MORRIS
Vice President of Inclusion
Major: International Business & Supply Chain Management

EMILY MOORE
Director of Alumni Relations
Major: Supply Chain Management & Information Systems
Minor: Sustainability

ALLY MEISINGER
Vice President of Outreach
Major: Supply Chain Management & Marketing

RACHEL LOCHMANN
Director of Recruitment
Major: Supply Chain Management
Minor: Economics

LUKE SYVERSON
Director of Alumni Relations
Major: Supply Chain Management & Economics

HANNAH BAREIS
Vice President of Marketing
Major: Supply Chain Management & Marketing
Be Social!
Follow us on Instagram and Linkedin to stay in touch!