Advisory Board
The Accounting Department Advisory Board provides unique industry insights that improve our programs and curriculum. We are grateful for their service, and for their support of our students.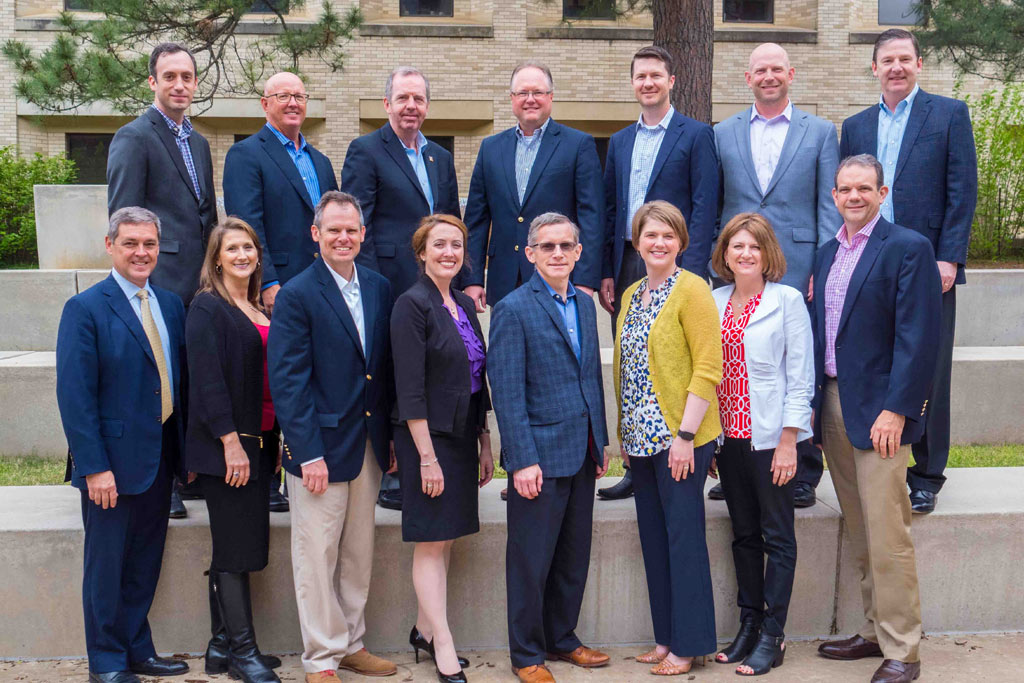 Advisory Board: Members
Charles Baldwin, Consultant | Greenfield Leadership Consulting
Steven G. Booth, Partner | HoganTaylor
Jamie Burress, Managing Director - Forensic, Litigation, & Valuation | Whitley Penn
Curt T. Calaway, Senior Vice President, Treasurer | Tyson Foods, Inc
Dave Chojnowski, Chief Accounting Executive | Walmart Inc
Kevin Cole, Managing Office Partner | Ernst & Young, LLP
Matt Coscia, Retired Partner | Baker Tilly
Tracy Cude, Retired CFO | Alliance Support Co. | Crystal Bridges
John Eichler, Controller | Windstream Corporation
Nik Fisken, Executive Vice President- Director of Research | Stephens
Courtney Fretheim, Director FP&A | ArcBest
Joe Gallo, Partner | PricewaterhouseCoopers, LLP
Jeff Gramlich, VP Business Development | Validis
Alison M. Herring, Author & Public Acct Professional
Sonja Yates Hubbard, Principal | Yates Group
Michelle Hurst, Partner | FORVIS
Chris Johnson, Principal Financial Officer | Dillard's Inc.
Tracy Manly, Professor | University of Tulsa
Albert McDougal, Vice President | Internal Audit | J.B. Hunt Transport, Inc
Ellie Morris, Partner | Ernst & Young LLP
Paul Parette, Partner | Deloitte & Touche, LLP
Greg Primm, CFO/COO | BCS LLC
Catherine Reid, Partner | Hogan Taylor LLP
Scott Rogerson, CFO | Lindsey Management Co., Inc.
Mark Russell, Retired Partner | KPMG, LLP
Susan St. Amant, Partner | KPMG LLP
Gwen Mazzola, Partner | HoganTaylor
Brandy Tuft, Managing Director | FORVIS LLP
Teresa Westbrook, Retired Partner | Deloitte & Touche, LLP
Felissa Williams, Manager - Investment & Operations | Chevron
Tracy Young III, Partner | FORVIS
You Asked, They Answered: Accounting Industry Insights
Members of our Accounting Department Advisory Board relate their experiences as college students, and take time to offer their industry and career insights.