Accounting Bachelor's Degree
Accounting Bachelors Degree
A major in accounting is preparation for success in the business world. Every business needs accounting help, whether it is the largest retail company in the world, a small family-owned enterprise, an agency for the homeless, or a musical group touring the country. The accounting major provides an excellent foundation for a variety of careers.
Accounting Degree Program
The objective of the B.S.B.A. accounting curriculum is to provide students with a broad overall education, solid grounding in the common body of knowledge of business administration, and exposure to accounting in sufficient depth to help them achieve entry-level competence for pursuit of a career in industry.
Federal Title IV Licensure Requirement
The 120-credit-hour undergraduate degree alone, does not meet the 150-credit-hour education requirements for CPA examination eligibility. Passing the CPA examination is the first step in licensure. Completion of the MPA program, when combined with an accounting undergraduate degree of at least 120 hours, meets the 150-credit-hour education requirements for eligibility to sit for the CPA examination through the Arkansas State Board of Public Accountancy and the Texas State Board of Public Accountancy according to their published guidelines as of July 1, 2020. We have not made similar determinations in other states. Although all states require at least 150 hours for licensure, each State has unique examination eligibility requirements and those requirements can change over time. The State Boards ultimately make the decision as to whether a student qualifies for CPA examination eligibility. Occasionally, State Boards may also enforce unpublished requirements or change requirements during an academic year. Students should work closely with the Department CPA Examination Advisor to select the appropriate coursework for CPA Exam qualification purposes for the state where licensure is desired.
The State Boards of Accountancy also provide possible avenues for license reciprocity between states once licensure is achieved. However, both the professional requirements for licensure, and the reciprocity agreements vary by state and occur well after coursework is complete. Therefore, we cannot make a specific determination of when requirements will be met for either of these.
Accounting Courses
View a listing of all the undergraduate Accounting courses currently being offered by the Sam M. Walton College of Business.
View Courses
Eight Semesters
The Eight-Semester Degree Completion Program makes it possible to obtain the accounting bachelor's degree in four academic years.
Learn More
Integrated MACC
The Walton College offers you the option to obtain both the BSBA and the Masters in Accountancy in a five-year period.
Learn More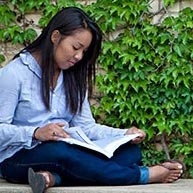 This online program provides a flexible and cost-effective opportunity to pursue an accounting degree, whether you are new to college, completing a degree started years ago, or seeking an additional degree to enhance your skillsets.
Learn More
Video
New & Noteworthy