Beta Gamma Sigma
Beta Gamma Sigma is the academic honor society for business administration students. It was founded in 1913 and chartered on the University of Arkansas campus in 1932. Invitations to membership in the society may only be issued to the college's most outstanding students.
Membership
Juniors must rank in the upper 7% of the class, seniors in the top 10%, and master's students in the top 20%. Doctoral students are eligible upon successful defense of the dissertation.
Faculty who are not already members may be invited to membership upon the conferral of tenure.
View Historical Members List
---
Invitations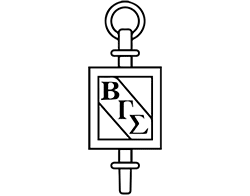 At the University of Arkansas membership invitations are issued personally to students in class in February of each year. Students who are graduating in December may be invited in November.
Current Beta Gamma Sigma Officers
Co presidents: Abby Garretson and Brady Voss
Secretary: Nicole Rogers
Treasurer: Lauren Sanders
Faculty advisors: Dr. Susan Bristow and Dr. Elizabeth Keiffer



Chapter Honorees
Each year the Arkansas Alpha Chapter selects a business person whose personal and professional achievements exemplify the ideals of Beta Gamma Sigma. Below are the names of every Chapter Honoree selected by the Arkansas Alpha Chapter.
---
2019: John Roberts
2018: Kelly Barnes
2017: Curt Bradbury
2016: Cathy Gates
2015: Doug McMillon
2014: Martin Fiscus
2013: Jan Williams
2012: Ken Shollmier
2011: Ruben Martin
2010: Ann Bordelon
2009: Robert Shoptaw
2008: Greg Lee
2007: Mack McLarty
2006: Ed Wilson
2005: Lee Bodenhamer
2004: Mary Ann Greenwood
2003: Mark Sutton
2002: Joe T. Ford
2001: Kirk Thompson
2000: Richard Barclay
1999: Tommy Boyer
1998: Tom Seay
1997: Jim Von Gremp
1996: Norma Beasley
1995: William Hucheson
1994: Frank Fletcher
1993: George Edwards
1992: David Banks
1991: John Lewis
1990: Julia Peck Mobley
1989: Barry Findley
1989: Dale Jones
1988: John Matthews
1988: John Ingraham
1987: Edward Penick
1987: James Buchanan
1986: William R. Allen
1985: Robert Leflar
1984: Perry Greenwood
1983: Dan Maestri
1982: B.A. Nugent
1981: Fred Pickens, Jr.
1980: Charles E. Scharlau
1979: Bessie B. Moore
1978: Fred Brown
1976: Hugh L. Hembree
1974: B. Finley Vinson
1972: William Dillard, Sr.
1971: William Rector
1970: William Bowen
1969: Cass Hough
1968: Edward Penick
1967: R.A. Young, Jr.
1966: Frank Whitbeck
1965: Carl R. Stout
1964: Jack East, Jr.
1963: Reeves E. Ritchie
1962: Charles Haywood Murphy, Jr.
1961: Paul O. Canaday
1960: Cecil W. Cupp
1959: Fred M. Dierks
1958: Beloit Taylor
1957: Louis E. Hurley
1956: Edward W. Reed
1955: Frank Cantrell
1954: T.H. Banister
1953: William M. Shepherd
1952: P. L. Baxter
1951: Peter F. Watzek
1949: Joshua K. Shepherd
Honorees Prior to 1949
Benjamin H. Wooten
Lewis A. Watkins
James H. Penick
Clarence F. Byrns
Thomas H. Barton
Marion Wasson
John L. Longino
John Futrall
Harvey C. Couch
News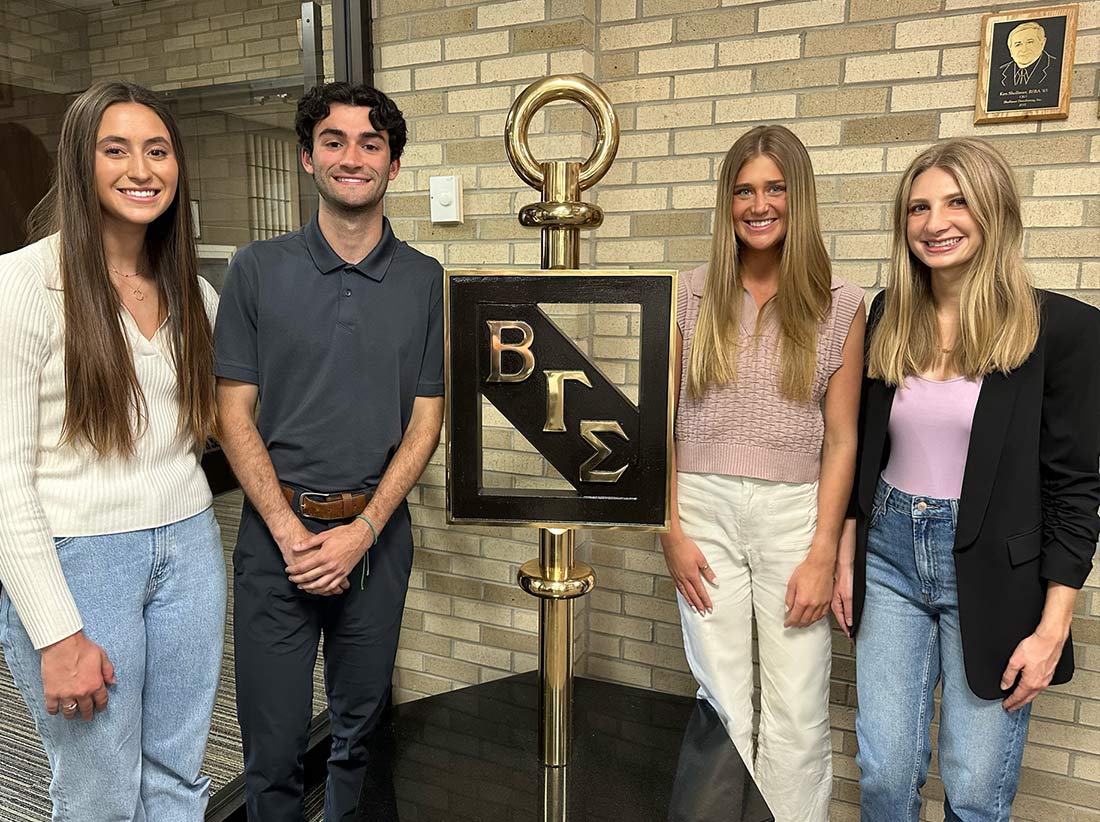 2023-2024 Student Officers:
Nicole Rogers, Brady Voss, Abby Garretson, and Lauren Sanders
(Click image for larger view)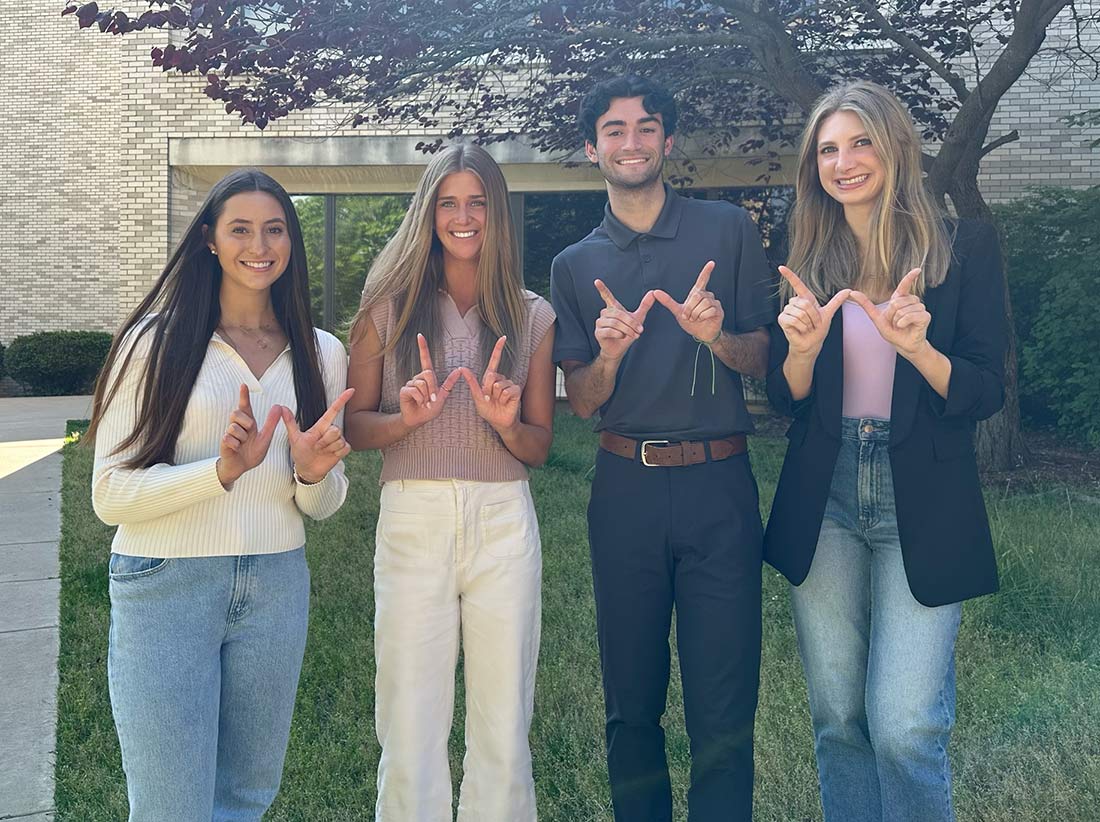 Student officers
(Click image for larger view)
---
Links
Questions?
If you have any questions regarding Beta Gamma Sigma, or any information presented on this website, please contact:
Dr. Susan Bristow
479.575.4057
sbristow@walton.uark.edu
Dr. Elizabeth Keiffer
479.575.4035
ekeiffer@walton.uark.edu
Member, Association of College Honor Societies www.achsnatl.org