Confessions of an Entrepreneur: What it's Really Like to Own Your Own Business
What it's Really Like to Own Your Own Business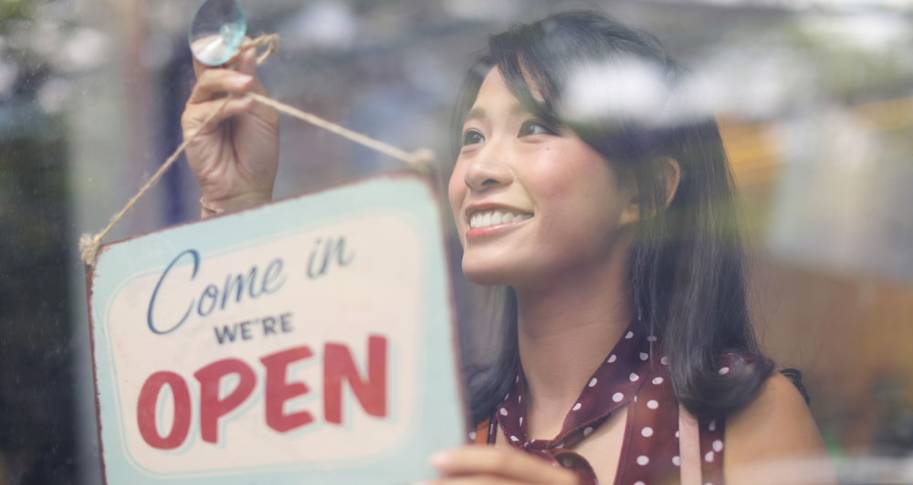 September 24, 2020
|
By Mark Zweig
Business ownership is glamorized in movies, TV and pop culture.
But it's not all roses.
When things are going well, business ownership can be incredibly rewarding. But when things aren't going well, it can feel like you have a Titanic-size boat anchor chained around your neck.
I have started a half-dozen businesses over my career, one of which is now more than 32 years old, the other nearly 16, and been an owner in several other privately-held companies. Fortunately, for most of my 40-year career, the positives outweighed the negatives. Some of those positives from my perspective (and not necessarily anyone else's) were:
Freedom
Freedom to associate with who you want to associate with. Freedom to create the team you want to have. Freedom to spend your time (much of it, at least!) how you want to. Freedom to work with the suppliers you want to. Freedom to come and go at will. Freedom to work with the clients or customers you want to work with and not work with those you don't.
This freedom is incredibly valuable and is one of the best aspects of being in business.
Ability to Decide How You Want to Treat Your Clients and Customers
It's your business and you are in control of what you do, how you do it, and how much of it you want to do. If you need to lose money to make someone happy then you can do that. This is really valuable if you truly care about people and want to make them happy.
Who doesn't want to make people happy?
Potential to Create Good Jobs for People
This is one of the most rewarding aspects of having your own business. You can hire who you want and assign those people the duties and responsibilities as well as pay them what you want to pay them. Seeing people respond to the opportunity you have provided to them and be successful is very motivational to many business owners.
Financial Independence
Certainly not all business owners can claim they have financial independence. But if you are successful starting and growing that business, it can afford you a virtually unlimited opportunity to make money and build value for the future. And that value could very well be a pot of gold at the end of the rainbow if you build an entrepreneurial venture that can survive. Few — if any — jobs can claim to have the same opportunity as owning your own business has.
Being Able to Do Some "Good" for Your Industry or Community
Besides doing something better, or something that is needed in the community, helping clients, customers and employees — business ownership gives you a chance to do some other kinds of "good." As a real estate developer, for example, I was never motivated by profit. I was motivated by improving the community I lived in. And perhaps your business will allow you to support a particular charity or cause you are passionate about.
When you are in control of where the money goes, you can always make a choice for good.
I'm sure I could go on here but won't. While there's a lot of "good," and surely more than I wrote above, there's also some "bad" — or what we can at least say are less positive — aspects to business ownership.
Some of these not-so-great aspects of business ownership from my perspective include:
Time
Sure, you can come and go as you like but you may feel you have to be "on duty" or "on call" 24 hours a day in order to keep that business alive and successful. Especially early on, when you have few if any employees and are the chief cook and bottle washer. You have to do what needs to be done when it needs to be done, so for some — and many of those who eventually are most successful — there may be 70- to 80-hour weeks (or more).
Stress
The stress of a large payroll to meet or huge rent obligations or loan payments — and the amount of money you may end up borrowing to finance the growth of your enterprise —when coupled with those long work weeks and always being on call — can create a lot of stress. If you aren't really good at dealing with that, a wide variety of problems can develop. Those include mental health problems, problems in your family relationships and even physiological health problems.
Chance of Public Failure
The majority of new business ventures fail in the first few years. That doesn't mean you have to be one of them — usually the cause can be pinned on one or more big missteps the business owner makes — but sometimes even in spite of their best efforts business owners fail. That can be incredibly embarrassing. And the longer you have had your business and the more well-established it is, that can be hugely embarrassing.
Better not have such a big ego that you can't tolerate failure. It could find you and be crippling to your self-esteem.
People Problems
That's always what "kept me awake at night" (as they always like to ask us business owners!). People who don't get along but should because they are both good. People who are mistreating other people and may not be aware of it. People who expect to do better than they are. Customers we care about who aren't happy with us. Employees we know need to go but we feel sorry for them anyway.
I could go on.
These are some of the most angst-producing problems you seem to have a lot of when you own a business, and they sure don't feel like "opportunities" when you are going through them.
Personal Financial Sacrifices
Most people I know who start a business — especially those coming from good jobs — have to cut their personal overhead. You just can't make as much at first in most cases. I can remember making $102,000 a year before I started my business in 1988 — what seemed like a good living at the time — and I paid myself a base salary of $24,000 a year at first in my new business. That was a huge step down for us. Out with my new Alfa Romeo and in with a $200 rusty Dodge Colt. And I'm a car guy!
We cut everything and had just bought the second cheapest house for sale in the entire town of Natick, Massachusetts, which we started gutting and redoing completely by ourselves at night. These are just a few of the things we had to do to get by early on.
Luckily, my business quickly got up to speed and before the year was over I earned as much as I did in my previous job, but I held it there for years and reinvested in the extra money in the business to make it grow. We weren't living large for quite a while. Not to mention try getting a low-interest, secondary market home mortgage when you are self-employed. It may take years.
Family Problems
Your family gets involved, whether they want to be or not! I'm not even talking about hiring them to work there, something most business owners do that is fraught with all kinds of peril. But they may need to make financial sacrifices, or your spouse or kids may have to pick up more of the household chores, or any number of other things that they didn't necessarily sign up for.
You Can't Share Your Political Views
Let me say you can if you don't mind alienating half of your clients, customers and employees. We live in a divided country. The risk is great. So many people like to get political on social media or with their yard signs or business communications.
No matter how certain you are of your position on anything remotely political, you will find that other people may be equally certain of their position in opposition.
As a business owner you probably cannot afford to immediately write off half of your potential customers. The one time I strayed into something that was at best, tangentially political in nature, in our newsletter, I regretted it. All kinds of vitriol came in via mail and fax and I learned my lesson.
You Can't Quit
That may seem obvious or maybe it isn't. But there's no one to turn your notice into when you are the owner of the business. And as your payroll and overhead commitments grow over time, many business owners feel trapped by their own business. It's good to always know what your exit options are and to keep those in mind as you build so you don't end up feeling stuck in a life you aren't happy with.
Seems like there are more negatives to business ownerships than positives. But who is to say these items each have the same value? I always felt the pluses outweighed the minuses.
If I didn't feel that way, I wouldn't have done it — and wouldn't still be doing it!