Welcome to the Business Communication Lab
Business Communication Lab
The Business Communication Lab helps Walton College students with all their written and oral communication needs.

Who we are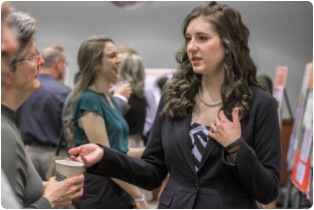 Communication is a skill employers consistently rank as one of the most important for new hires to have. Our tutors will show you how to write for a business audience, revise your work, proofread your papers, organize content, polish speeches, and edit presentations.
All Walton graduate and undergraduate students may visit the center individually or as a group - students who are taking a Walton class are also welcome to visit us. We have all the resources you need to become a better writer and speaker!
Examples and Resources?
Want to access guides and tips on how to become a clearer, more confident writer and presenter?
Take me there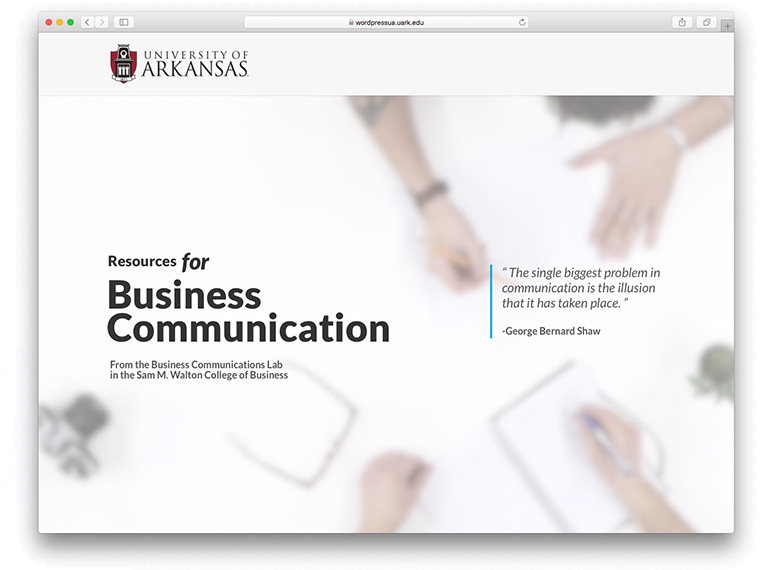 Where to find the Lab
The Business Communication Lab is located in the Business Building (WCOB) 118 - next door to the Honors lounge. We are open Monday through Friday, 8 a.m. - 5 p.m.
You can also find us online on Facebook or Twitter - like and follow us to receive more information about upcoming events, tips for assignments, and general business communication information.
What we do
All of our tutors are eager to help students progress as communicators. Any student, no matter how good of a writer or public speaker he or she might be, will see their communication skills improve after working with one of our peer tutors, graduate tutors, or communication consultants.
We also collaborate with professors and teaching assistants to help them develop presentation or writing assignments, handouts for particular assignments, as well as conduct in-class or outside-of-class tutorials and workshops.
Here are just a few of the services we provide:
Focused attention on your strengths and weaknesses as a communicator
Immediate feedback on writing and public speaking assignments
Outside-of-class tutorials and workshops
Tailor-made handouts and presentations for your classroom