Meet Your Tutors
Your tutor will help you work through specific types of problems or help you with best practices. Schedule an appointment to get assistance.
Communication Tutors
---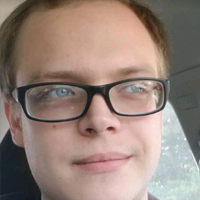 Dalton is from Texarkana Texas, and he is studying Law. After he graduates, he wants to work as a criminal defense attorney. In his free time, he likes to listen to music and play video games. A fun fact about him is that he did debate in college.
---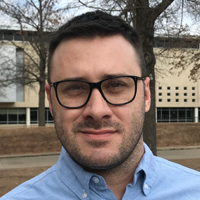 David is originally from Caracas, Venezuela. He is in the process of getting a Master's in English with a focus on Rhetoric and Composition. After graduating, David would like to work for a large company in the corporate communications area, particularly, as a copy editor or UX designer/researcher. Much of David's free time is spent (re)watching The Office or else trying to get into new Netflix content. A fun fact about David is that he can virtually come up with a jingle on the spot for any product, service, or related item.
---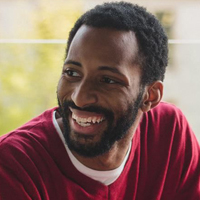 Evan graduates with his Master's degree in English in 2017. Ultimately, he aspires to be a technical writer. In his free time, he raps and eat cookies. A fun fact about him is that he believes chopped and screwed music to rank among the brightest stars in the densely spangled firmament of human achievement.
---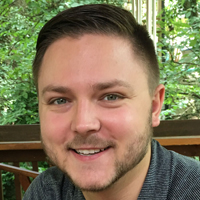 Garrett is from Crystal Lake, IL and is double-majoring in finance and supply chain management. After graduating, he would like to find a job in corporate finance focused on efficiency and financial analysis. In his free time, he enjoys playing sports with his friends, watching too much HBO, and napping even though it messes up his sleep schedule. A fun fact about him is that he has never had a flight experience without losing a bag or other major inconveniences.
---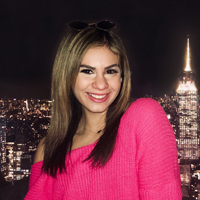 Kiara is from Waco, Texas, and she is studying International Business with a concentration in Marketing and working on receiving a double major in German. After she graduates, she wants to attend law school and focus on International Business Law. However, International Marketing Consultancy is something that she is very interested in and wants to pursue. In her free time, she loves to go out and try new things including: traveling, hiking, yoga, rope courses, wakeboarding, and photography. A fun fact about her is that she is a firm believer that every time is a good time for ice cream.
---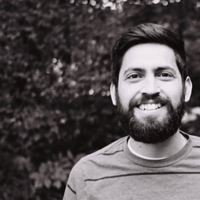 Luis is a fourth-year PhD student in the English department. He has taught composition, world literature, technical and report writing, and academic writing across disciplines. His research focuses on culture and empire in contemporary American literature. Luis enjoys rock climbing, soccer, and reading.
---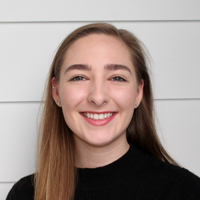 Mary is from Kansas City, MO. She is using the interdisciplinary studies option to obtain a degree in neuroscience. She is also minoring in mathematics, statistics, and medical humanities. After she graduates, she would like to get a master's degree, maybe in genetics. In her free time, she likes to hang out with my friends and go hiking. A fun fact about her is that she does research with jellyfish.
---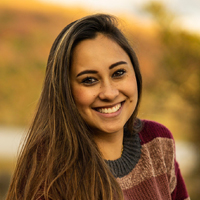 Mia is currently in the MaCC program and accepted a job offer with Deloitte after an internship in Dallas/Australia. She received her degree in Accounting with a minor in Business Spanish from the University of Arkansas. Outside of school, Mia enjoys hiking, watching movies, cooking, and hanging out with friends.
---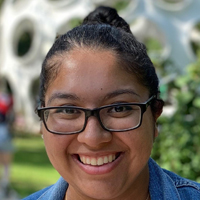 Raquel is a senior and native Fayetteviller, studying International Business, Asians Studies, and Political Science. Raquel is rarely seen camping, but enjoys playing tennis. She is an Office fanatic, with a few trivia wins under her belt. After graduation, Raquel plans to pursue her Master's degree in China.
---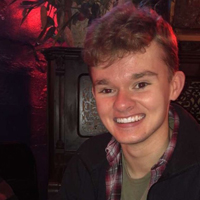 Ryan is a junior majoring in Accounting and minoring in Finance, Business Analytics, and Communication. He is also the host of Walton Biz Talk, the podcast produced through the BCL. He enjoys playing piano, rock climbing, hiking, and being involved in many student organizations. After graduation, he would like to pursue an auditing career in public accounting at a Big 4 firm.
---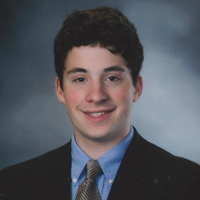 Sam is a Walton junior originally from Ithaca, NY, majoring in Business Analytics and Organizational Leadership with a minor in Economics. He is looking to pursue a career in Human Resources or Training & Development after college. You can find him on campus working with Associated Student Government, Leadership Walton, or the Honors College. In his free time, he likes playing video games with his friends, walking his dogs, and spending time with his family