Charles Murphy Jr. Never Stopped Learning, Never Stopped Giving
February 23, 2021
|
By Stephen Caldwell
This is one of a series of stories looking back on the life and legacy of the leaders inducted into the Arkansas Business Hall of Fame in its first class in 1999.
There's no way to know if a Renaissance man is born or made, but the story of Charles Murphy Jr. offers proof that it's most likely a combination of the two.
Murphy was born in a region known more for producing people with a strong work ethic and common sense than worldly intellectuals. As it turned out, he would display all those qualities and then some during a lifetime in business and service that earned him audiences and respect from presidents and princes, not to mention high school students, loggers and oil rig workers.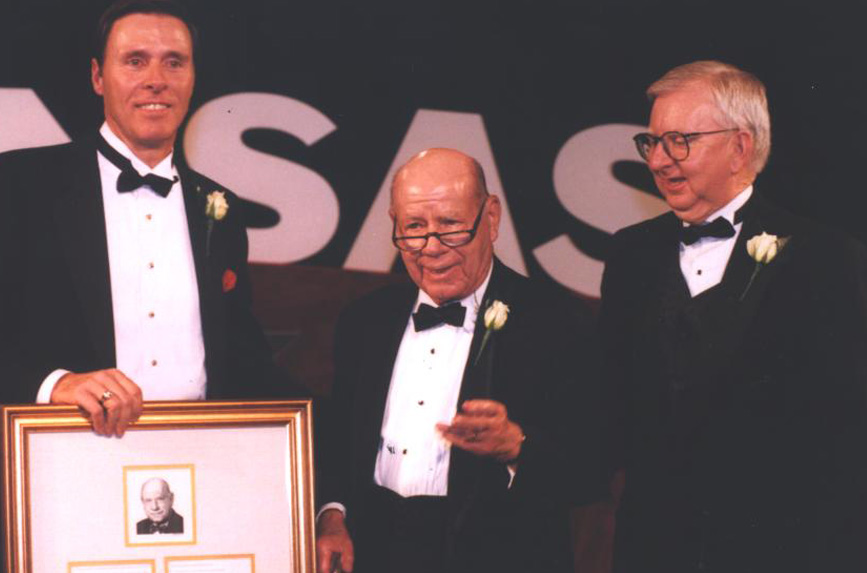 Pictured above: (Left to right) Reynie Rutledge, Charles Murphy Jr., Doyle Williams at the 1999 Arkansa Business Hall of Fame.
Murphy, an inaugural inductee into the Arkansas Business Hall of Fame when it opened in 1999, built Murphy Oil into one of the world's most successful and respected companies, but he also left a legacy that spoke to his deep devotion to lifelong learning.
Even though Murphy's formal education was cut somewhat short, his informal education began early and never ended. Much of what he learned about business and life, in fact, began when he was a 12-year-old chauffer for his father. Charles Murphy Sr. had moved to El Dorado, Arkansas, as a banker in 1904 and expanded into the timber industry and oil speculation by the time his son was born in 1920. Because of an injury to his hand, he needed a driver, and he eventually gave the job to his young son.
"Instead of talking about the football games and things of that sort," Murphy Jr. once said, "why we would discuss philosophy, political economy, maybe the teachings of Shakespeare's poetry."
Murphy also thrived in "real" school, learning French from tutors, attending Gulf Coast Military Academy, and finishing high school when he was 16.
"My mother thought that was too young to go to college," he said. "So the idea was that I would work two years and then go to college with boys of my own age."
His father got a court order that allowed Murphy to legally transact business on his own, and he used a $5,000 inheritance from his grandfather to start his own oil business. Two years later, he had more than a dozen employees. He also had fallen in love with Johnnie Azelle Walker. By then, he said, "The idea of being a freshman in college and wearing a beanie cap just had no appeal."
Instead of going back to school, he married Walker on October 12, 1938, started a family, and continued his path in business. In 1941, when his father suffered a stroke, Murphy began managing the family's interests in oil production, farming and timberlands, which by then were spread across Arkansas, Texas, Louisiana, Mississippi and Alabama.
Murphy and his three sisters pooled their resources in 1946 to form C.H. Murphy & Company, with him as managing partner. This evolved into the Murphy Oil Corporation, which eventually would have a presence on every continent except Antarctica.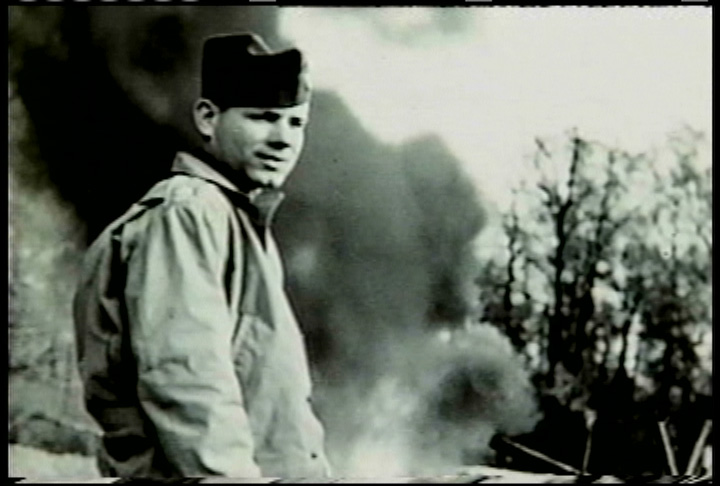 Other than the three years he served in the U.S. Army during World War II, Murphy spent most of the rest of his life running the business. He also remained involved in banking, served as chairman of the chairman of the National Petroleum Council and was a director of the American Petroleum Institute.
None of that, however, stopped him from pursuing a variety of other interests that satisfied his thirst for learning and his appreciation for the value of education.
Murphy was known as a voracious reader with unquestioned intellect. While he never attended college, the University of Arkansas awarded him an honorary Doctor of Laws degree in 1966 and he advocated for improvements in education at just about every level possible.
He served on the Arkansas Board of Higher Education for 17 years, as a trustee of Hendrix College for 10 years and on the board of administrators of Tulane University. And he and his family established the Hendrix Murphy Foundation at Hendrix, the Tulane Murphy Foundation and the Murphy Institute of Political Economy at Tulane and the Murphy Foundation, which supports a variety of public and private education institutions.
His focus on education philanthropy has lived on through his family and through the company. In 2006, for instance, Murphy Oil Corporation honored his legacy with a $50 million gift to launch the El Dorado Promise. The program offers college funding to nearly every graduate of El Dorado High School and more than 84% of eligible students now attend college.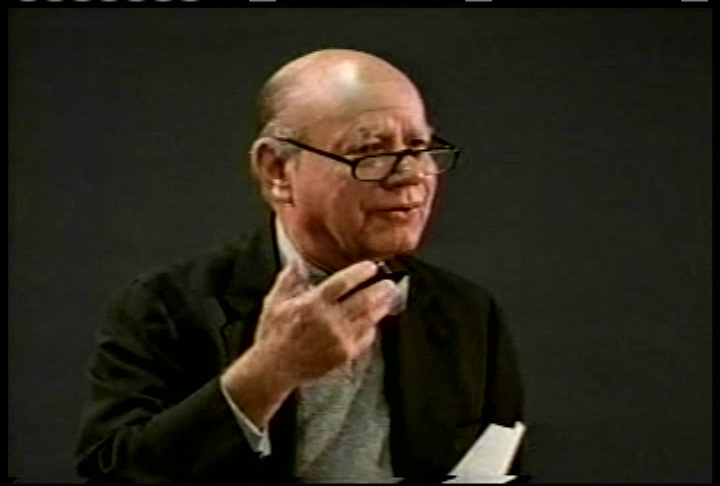 Murphy also was active as a lecturer, speaking on subjects that ranged from "The Effect of Environment on Business Strategy" (at the University of Geneva, Switzerland) to "Energy Alternatives for the Mid-21st Century" (at the Smithsonian Institution, Washington, D.C.) to "Reading, Writing, and Thinking" (at El Dorado High School). Additionally, he enjoyed yachting enough to write two books on the subject, was a director of the Smithsonian Institution and was a trustee of the Ochsner Medical Institution.
Whether he was on a yacht on the ocean, an oil field in Texas, a palace in Saudi Arabia or a high school classroom in Arkansas, Murphy was a Renaissance man who put everyone at ease, according to Rod Harrington, a former journalist for the El Dorado News-Times.
"Despite Mr. Murphy's wealth and prestige," Harrington wrote, "he was as downhome as you can imagine. … When Mr. Murphy died in 2002, dignitaries from all over the world came to El Dorado. Part of the excitement was watching plane traffic at the little airport to see who was flying in for the service."
As his obituary in The New York Times put it, "He was a citizen of the world, with friends and acquaintances in every part of the globe, but he never forgot his roots."
Author:
Stephen Caldwell is Chief Word Architect for WordBuilders, Inc., where he spends most of his time helping clients discover, craft, and share the messages of their hearts. In addition to writing and editing for newspapers, magazines, and on numerous book projects, he has developed leadership and functional training for Fortune 500 companies. He lives in Fayetteville, Arkansas.