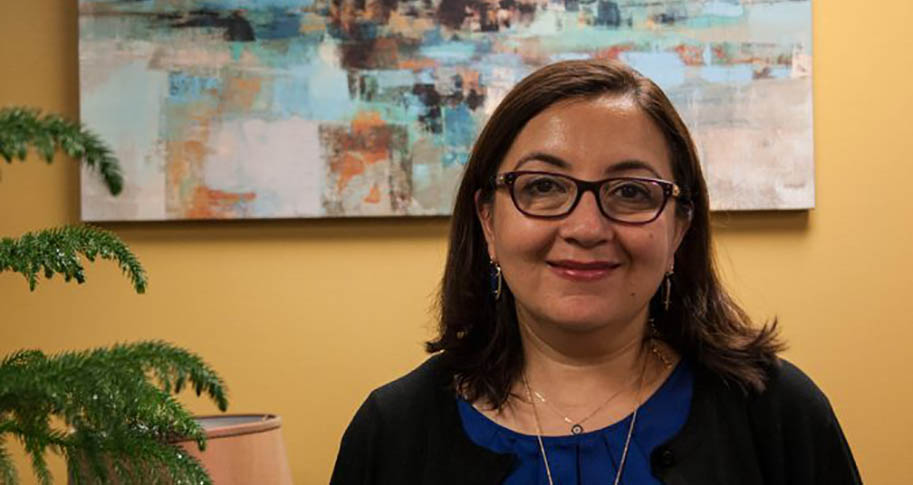 Bargain shopping at outlet stores is more than just a pastime for Gonca Soysal. She finds the activity fascinating – one she believes could be a win-win for both the consumer and retailer.
One might think that consumers shopping at outlet stores to buy name-brand products – typically of lesser quality and lower prices than those at their mainstream counterpart retail stores – would be reluctant to pay higher prices elsewhere.
"We actually found that people who adopt the outlet channel also increased their spending in the regular retail stores," says Soysal, who joined the Walton College marketing faculty as an assistant professor in summer 2017.
She says shoppers tend to develop relationships with the brand through their outlet store purchases and eventually want the higher quality versions found at the regular retail stores.

Soysal's published research, which she co-authored with Northwestern Marketing Professor Lakshman Krishnamurthi, was referenced in both a news segment on the "Power Lunch" show on cable news network CNBC and an article on Retail Dive, a retail news website. Soysal and her co-author's findings resulted in the paper titled, "How Does Adoption of the Outlet Channel Impact Customers' Spending in the Retail Stores: Conflict or Synergy?", which was published in 2016 in Management Science.
Raised in the capital city of Ankara, Turkey, which has a population of about 5 million, Soysal's proficiency in both math and science enabled her to have a career in industrial engineering. After moving to the United States to earn a master's degree in industrial and systems engineering, Soysal discovered that she was more interested in business and marketing research – her background includes working as a management systems manager for Proctor & Gamble and collaborating with many consumer packaged goods retailers.
When she was employed with Ernst & Young, she had opportunities to work with a wider range of industries, which inspired her to earn a doctorate with a concentration on quantitative marketing from Northwestern University in Evanston, Illinois.
As a self-proclaimed introvert, she also made a discovery. "To my surprise, I was good at teaching," she says.
She came to Walton from the University of Texas at Dallas to teach marketing management to graduate students enrolled in Walton's Executive MBA program and undergraduates.
With Walmart headquartered in nearby Bentonville, Soysal says the area is "the mecca" of retailing – ideal for researching – with supportive faculty and staff at Walton. Her research includes tackling questions in the domain of retailing regarding pricing, offline and online channels and product returns. In addition to Management Science, Soysal's work has appeared in Marketing Science and Journal of Retailing and Consumer Services.
She says she is impressed by the students at Walton.
"Overall, they're really involved and ambitious," she says. "They're very fun to work with."
Married with two daughters, Soysal enjoys volunteering. She serves on the board of directors of the Bridge to Turkiye Fund, founded by Turkish Americans to aid elementary education and empower women in Turkey. She manages a scholarship portfolio for 65 women and founded a giving circle in Dallas.
Though considerably smaller than Ankara and Dallas, Soysal says she is impressed with Northwest Arkansas' amenities.
"There's a lot of cultural activity, and the economy is strong," she says. "It's a very happy place."
So is the classroom.
"I really enjoy teaching, and I think that's what keeps me going," she says.