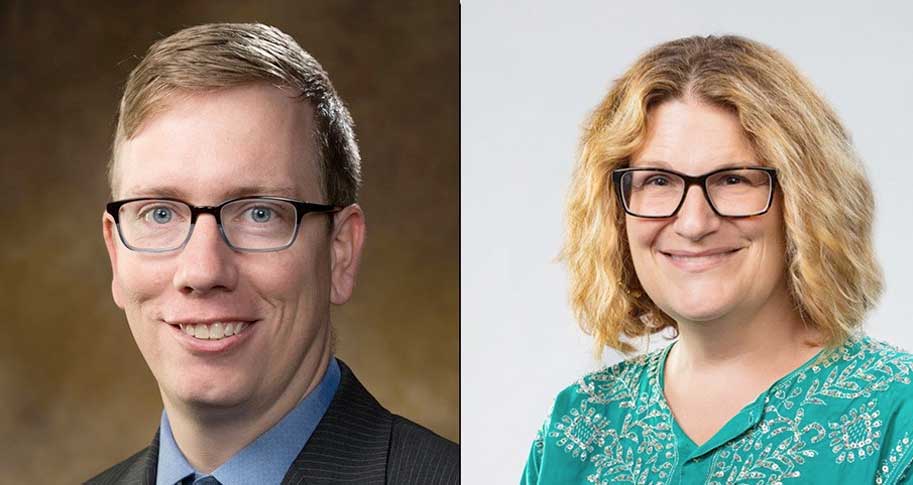 Assistant professors Adrienne Callander and Michael Cummings were recently recognized with a Schulze Publication Award by the Entrepreneur & Innovation Exchange (EIX) at the Schulze School of Entrepreneurship, University of St. Thomas. Their article, "Building Bridges Between Artists and Business Entrepreneurs: Facilitating Creative Deviance," highlights the synergy between art and business.
Callander and Cummings are both faculty members in the Department of Strategy, Entrepreneurship and Venture Innovation (SEVI) at the Sam M. Walton College of Business. Callander is also a faculty member in the School of Art at the University of Arkansas. Callander has developed several courses for both Walton College and the School of Art to explore art and business integration with a focus on imagination, creativity and deviance from the norm.
In the article, the authors explore how universities can create an environment that fosters interdisciplinary relationships, research, scholarly contributions and academic programs which bridge the gap between art and business.
"I am grateful to EIX.org for the chance to translate some of my own research insights in the hopes that others will find them useful as well," Cummings said. "I'm optimistic that the award will further increase the impact of the work that Adrienne and I have done by making it more visible to educators across the country."
Callander and Cummings state "in our research and teaching we aim to capture those business or art students at the periphery, increase their self-awareness of their own capacities (including the capacity for useful deviance), and encourage them to be imaginative on creative, social, and practical fronts. The end goal is not to produce more businesses or more art, but to build a better world."
Schulze Awards are given to the submissions that have the greatest impact.
The EIX is a peer-reviewed resource focused on entrepreneurship and innovation. It strives to improve the success rate of new business through education. EIX is supported by the charitable foundation of Richard M. Schulze, the founder of Best Buy. Learn more at eiexchange.com.