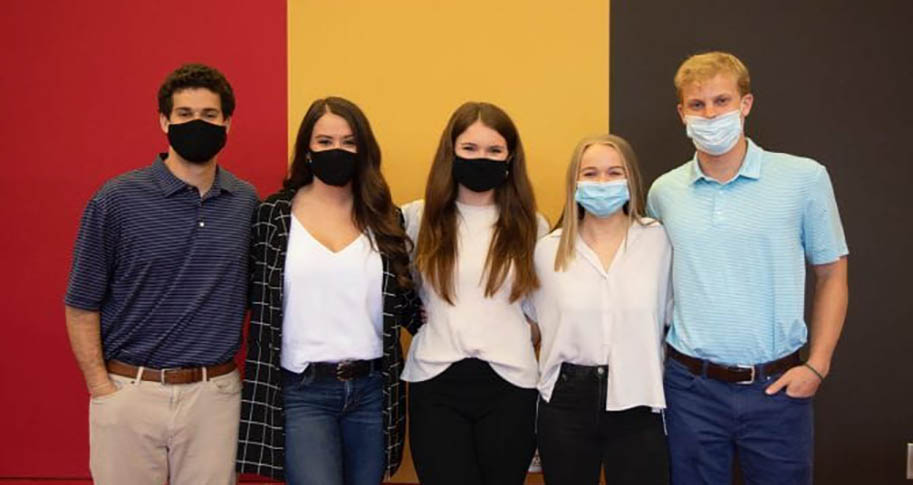 Sometimes life can be hectic.
College student Maria is an inexperienced cook with little spare time between classes and social activities. Erik, a young entrepreneur on a budget, is always on the go working more than 50 hours per week. Jamal and Erica, a construction worker and dental technician, have two children ages 10 and 15, and are constantly on the move with work, school and family activities.
Not to worry. They can select Tyson Any'tizers chicken for a meal or a snack. It is quick, healthy, affordable and easy to prepare.
Before Maria, Erik, Jamal and Erica can make their purchases, marketing professionals must make sure they are aware of their product and entice them to purchase it. Students in the Sam M. Walton College of Business are studying the strategies and tactics involved in marketing campaigns to do just that.
The Case Study: Tyson Any'tizer Chicken Snacks
In the spring semester, Anne Velliquette, a clinical assistant professor in the Department of Marketing, challenged her Integrated Marketing Communications class (Mktg 4233) to find additional target markets for Tyson's Any'tizers chicken snacks and to develop a campaign to encourage sales. The class incorporates research, advertising, sales, promotion and publicity.
Velliquette's three classes split up into 16 marketing and advertising agencies and began their research.
Marketing, brand management and sales professionals from Tyson Foods in Springdale, Arkansas, and Chicago asked students to examine how to boost sales via Walmart Online Pickup and Delivery, develop new markets and encourage shoppers to choose Any'tizers. They also served as the judges for the final presentations.
Tyson Foods, (NYSE: TSN), one of the world's largest food companies and a recognized leader in protein, produces Any'tizer chicken snacks.
"From a Tyson brand perspective, I feel like this was a great opportunity to engage with an audience we would not typically engage with and hear a new perspective on our go-to market strategy when it comes to targeting shoppers," said Cheyanne Woods, senior shopper marketing manager at Tyson Foods. "For the students I feel like this is a great opportunity to get real world experience in their field of study to prepare them for that next chapter, whether it be furthering their education or entering the workforce."
The Deliverables
At the end of the semester, all 16 teams presented a creative brief and a strategic pitch regarding their solutions to (a) identifying new target markets, (b) creating awareness and (c) encouraging shoppers to purchase Any'tizer snacks.
Tyson Foods brand management professionals watched the final presentations and selected the top three presentations and several honorary mentions.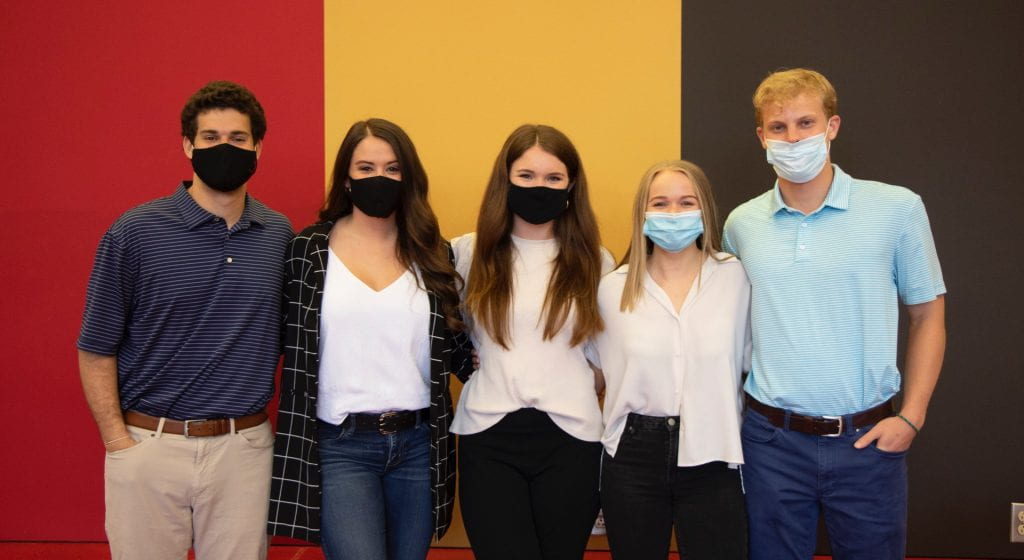 Overall Winner

Hive Campaign: Generate Buzz
Hive team members – Bess Roberts, Jack Parmele, Matt Barber, Savannah Castleberry and Sydney Bates – conducted a survey of college students and learned:


82% of students surveyed buy chicken snacks for events, social gatherings, or impulse purchases.


42% of college students surveyed reported they had never tried an item from the Tyson Any'Tizer portfolio.


Over 50% of college students surveyed are not regularly using Walmart OPD.


62/78 students reported they rarely or never purchase a chicken snack.


They analyzed the strengths, weaknesses, opportunities and threats of the product and created a digital marketing plan which utilized:


Mom influencers on TikTok, Facebook, Instagram and YouTube.


Tyson Any'tizers food samples, coupons and merchandise on college campuses.


Social media photo contest with free giveaways as prizes.


Instagram campaign with direct links to Walmart's Online Pickup and Delivery app.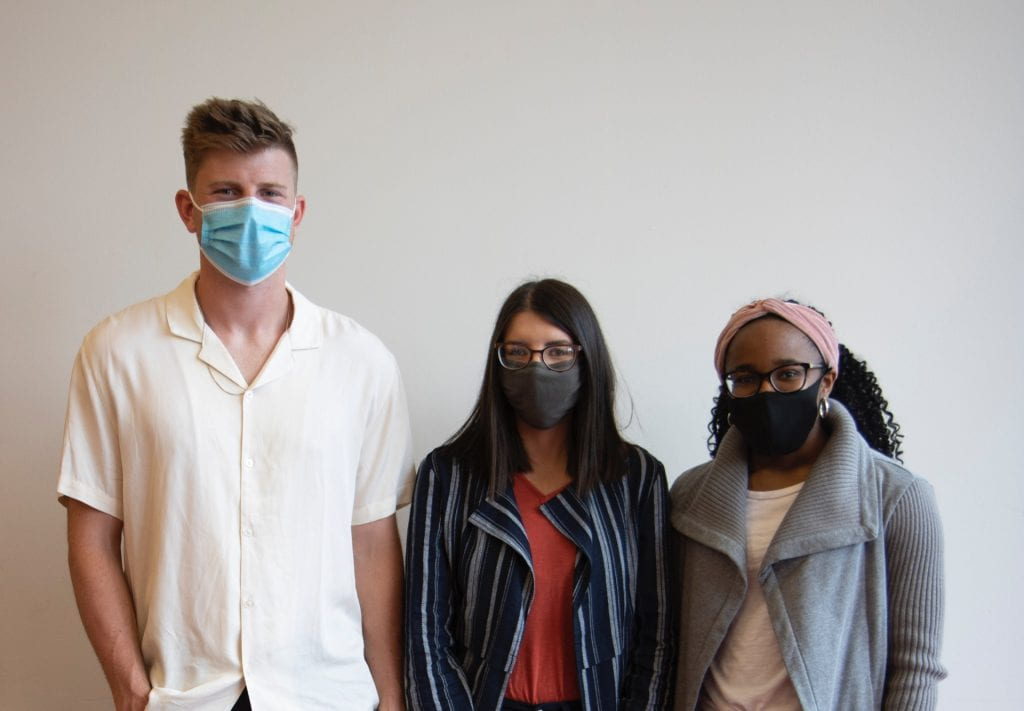 Second: Ballyhoo Advertising
When Ballyhoo Advertising – a student team comprised of Bailey Bennett, Peyton Jones, Hunter Woodhall and Zadrian Goodwin – developed a campaign to create awareness and encourage sales of Tyson Any'tizer chicken snacks, they analyzed potential markets and found three distinct groups to target: college students, young professionals and busy families. They developed a persona – Maria, Erik and Jamal and Erica – to better understand each group.
Their plan increased brand awareness, created brand loyalty, induced trial (purchase or sample) and drove impulse purchases. They executed their plan through:


A Tyson app featuring recipes, rewards and community forum,


Sweepstakes and contests via social media,


Food subscription boxes which partner with other brands and nonprofits, and


Engaging merchandise – coffee mugs, T-shirts and hat – which incorporated humor to attract consumers.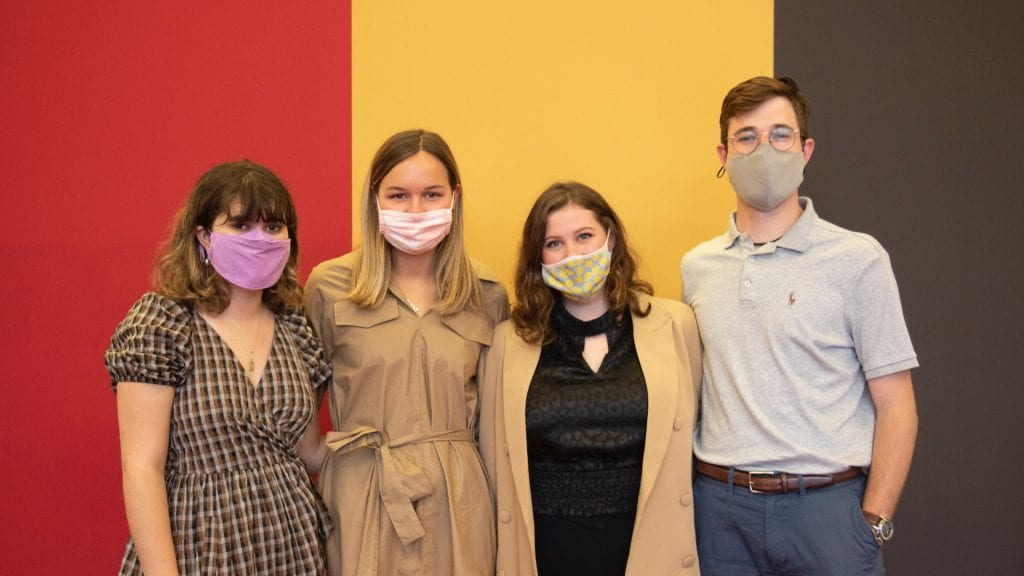 Third: Equilibrium Marketing
Team members Anna Herin, Annie Lefforge, Molly Winkler and Thomas Rhines tried a different approach. They developed:


A light-hearted #GetLostIntheSauce survey on Twitter about favorite sauces where participants are entered into a contest.


An Any'tizer tailgate at sports events which features free food, games and giveaways.


TikTok recipe videos which highlighted easy-to-make street tacos, buffalo chicken dip and grilled chicken using Any'tizer chicken.


"This was such a fun way to think outside of the box and leverage the creativity of the college students to take a step back and think differently about our brand," said Alicia Bombardiere, senior customer development manager for Tyson Foods. "This case study is very similar to what the students will experience in their future careers. I was so proud of the quality of their work and we just might see some of their suggested tactics come to life in the future!"