Alumni in the Classroom
We welcome and encourage alumni to participate in our classrooms. There are various ways that alumni can remain connected to the college and give back to the next generation of business leaders, including serving as lecturers, guest speakers, competition judges, mentors, resume reviewers, and more.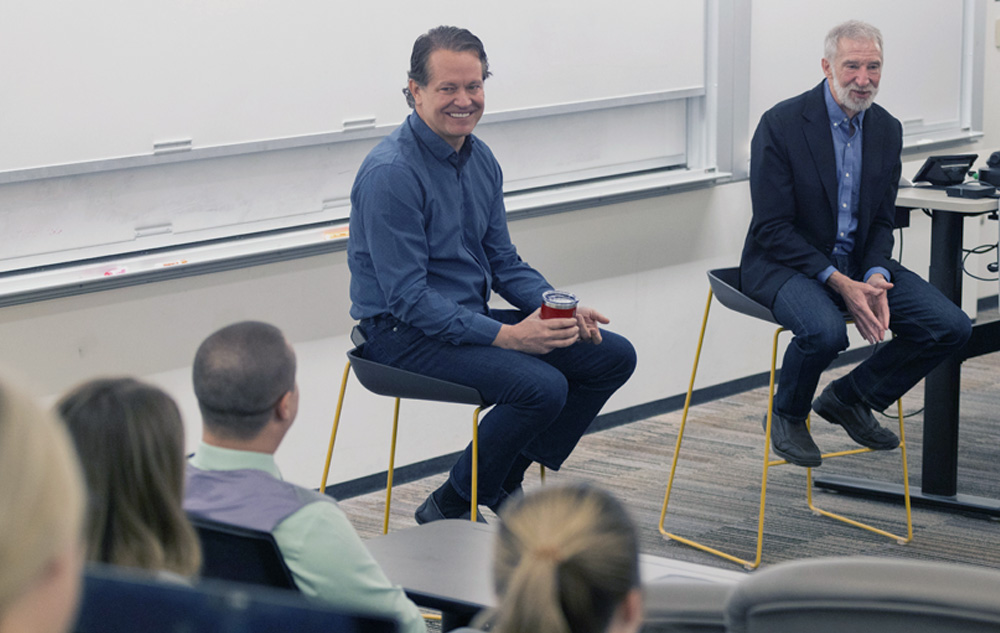 John Furner, President and CEO of Walmart US and Walton College alumnus, shares his strategic perspectives with Jon Johnson's strategy class.