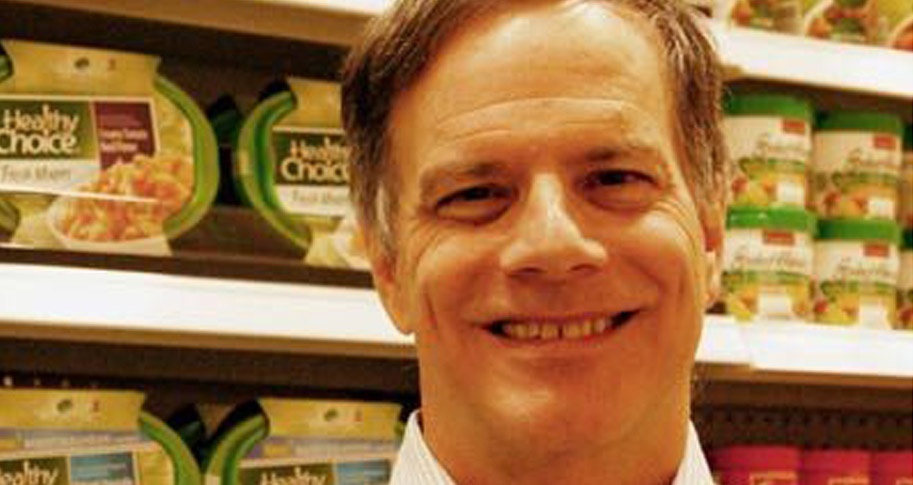 Many products and advertisements are adorned with splashy designs, logos and striking visuals to attract consumers. Dr. Scot Burton believes packaging and advertising should also help people make informed decisions, whether those are the frozen dinners they buy or the hamburgers they get from a restaurant chain.
The Food and Drug Administration, other government agencies and product marketers often listen to what Burton has to say.
Since 1994, packaged food products have been required to have nutritional facts panels. But Burton says he would like the information broken down and summarized so it's more visible and easier to understand. Many manufacturers have begun to show the levels of calories, fat, sodium and sugar content prominently placed on the front packaging. Others use rating methods, such as a stars or numerical values. "They're designed to help consumers recognize the healthier food options at the retail shelf, but it is not yet clear which system is most effective," says Burton, distinguished professor in marketing at the Sam M. Walton College of Business.
He is researching the various methods and providing them to the FDA, which is in the process of considering the standardization of front-of-package information for all food products, he says.
How restaurant chains can better provide nutritional information to their diners is also part of Burton's research. He says he became interested in this many years ago after he read a carefully researched book detailing the actual amounts of fat, calories and other content in the appetizers, entrees and desserts at popular chain restaurants. Burton says he was surprised to learn that many of the large meals at chain restaurants contained up to three times the recommended daily intake of fat, saturated fat and sodium. While most people would view such meals as not very healthy, he speculated they were far unhealthier than most would expect.
He then discovered that fellow marketing professor Dr. Betsy Howlett was also interested in the healthfulness of restaurant foods. The two began collaborating, and their findings have been heavily cited as the federal government eyes requiring chains with 20 or more restaurants to provide calorie content on their menus. In response, some restaurants have already devised healthier menu options. "It seems to be encouraging the restaurant chains to think about the number of more healthful items, as well as the less healthful items, that they provide," he says of pending regulations.
Then there are cigarettes. Having seen how smoking has negatively affected family and friends, Burton has been researching ways for warnings on cigarette packages to make stronger impressions on current smokers. Some of this involves the addition of visually graphic images reflecting the repercussions of long-term smoking.
He's also embarking on a project that involves the consumer behavior of those who shop using their smartphones. Burton says he will collaborate with faculty from both Walton College's information systems and supply chain management departments. He says collaborating with other excellent researchers is one of the many advantages of working at Walton College. "It's a tremendous place to find people who have interests that overlap with mine," he says.
The classroom also benefits from his findings. Burton says early in the semester, he talks to his undergraduate and M.B.A. classes about food labeling, for example, and he often enlists Ph.D. students to help design, collect and analyze data from experiments conducted in the Walton College's Behavioral Business Research Lab.
Burton's work has appeared in many publications, including the Journal of Marketing, Journal of Consumer Research, Journal of Marketing Research, Journal of Public Policy & Marketing, Journal of Retailing, American Journal of Public Health and others.
He says researching and teaching at the University of Arkansas for the past 20 years has enabled him to pursue opportunities that he wouldn't have been able to find elsewhere. "I feel like I've been able to grow with the Walton College," Burton says.