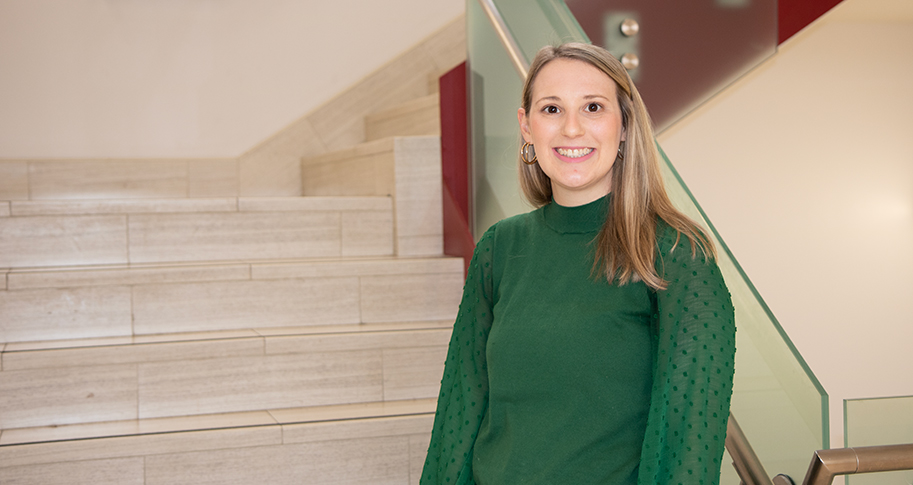 Effective December 2022, Jessica Burkett has been promoted to the director of the Office of Student Success for the Sam M. Walton College of Business. Previously, she served as the assistant director.
"Student development has been one of my top values working in higher education. I feel so incredibly honored to not only play a part of enhancing student success in co-curricular and extracurricular opportunities, but to see the continued growth and development in our students," Burkett said. "I look forward to the continued partnerships with faculty, staff and the NWA community to progress the student success initiatives."
In her new role, Burkett will oversee management of the SAM program (career readiness and badging), Leadership Walton, scholarships, sales and stock pitch competitions, the Fleischer Scholars summer program and commencement for Walton College.
"Jessica has quickly jumped in to manage all Student Success initiatives," said Karen Boston, senior assistant dean of Student Success and chief student officer. "We are fortunate to retain her experience and talent in Walton!"
Throughout Burkett's career, she has focused on higher education. She has held administrative positions at the Metropolitan State University of Denver (Colorado) as an events coordinator and Hendrix College (Arkansas) as a senior area coordinator. She earned a master's degree in higher education administration from Louisiana State University and a bachelor's degree in communication and public relations from the University of Central Arkansas.