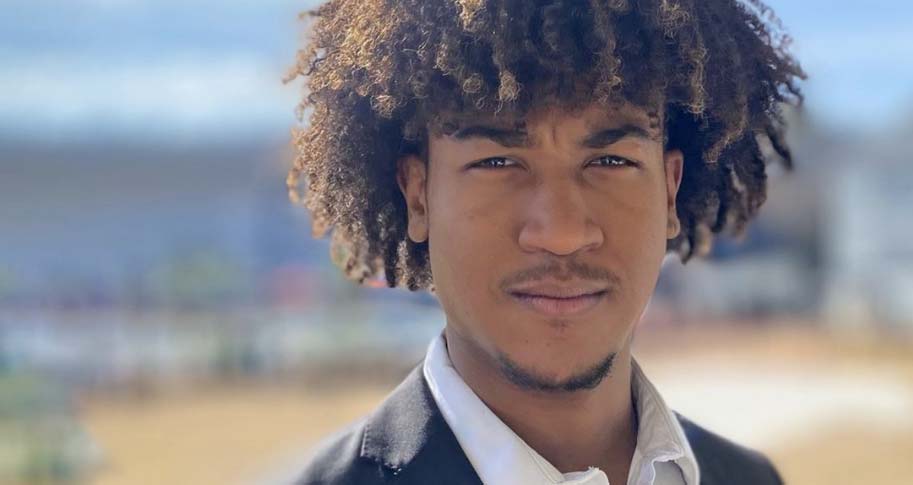 Bread, an elastic shoelace company, was founded by senior Management major Nicholas Prentiss.
Through a project in Organizational Change, Nick adjusted the supply chain process for his business - leveraging Amazon as a third-party logistics company for distribution, warehousing and fulfillment - and recently received the ranking as #1 New Release on Amazon for shoelaces.

Q: What inspired you to start your business?
Venture creation and entrepreneurship has been a burning desire in me since I was a kid. Entrepreneurial inspiration came from my mother with her private practice.
Also, the peers I was surrounded by growing up were also entrepreneurial minded. Previous ventures with them left me craving for more. To be honest, I started Bread long before I was inspired. For me it went something like this: Action→Inspiration→Motivation

Q: What was the process like to begin selling on Amazon?
Fulfillment by Amazon is a simple process. You first create your Amazon Seller account, a listing of your product, and then you send the product to one of Amazon's many warehousing locations in which they take care of the rest such as: fulfillment, customer service, and warehousing.
After starting Bread in the summer and then carrying it through the school year, FBA allowed for me to have more time for schoolwork.
Q: How has Amazon helped your business grow?
Selling on Amazon allowed Bread to gain more exposure through the credibility, platform and fulfillment that Amazon provides. We were doing well from our website: lacebread.com, but Amazon allowed us to have a second sales channel to take some of the load off.

Q: What is a business lesson you learned through your time as a Walton student that you use when it comes to your business?
Firstly, I would say that each class that I have taken at the Walton College of Business has had applicable lessons that I have integrated into Bread.
I will say, just recently I had taken a course called Organizational Change with Joshua Wright. This opened my mind to the various avenues that we could take Bread in terms of supply chain distribution. One of those was moving part of Bread into channels much larger than us such as Amazon and retail.
I was able to learn that outsourcing business weaknesses allows for an entrepreneur to focus on their strengths.

Q: One word to describe your business?
Flux! Bread is in a perpetual state of change at all times. We take the customer's opinions into account in terms of marketing, style, and branding. Innovation is the leading personality trait of Bread as we are always on the drawing board!