Charles D. Morgan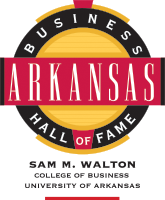 Charles D. Morgan
Chairman and CEO
Acxiom Corporation
Little Rock, Arkansas
Charles D. Morgan transformed a small data processing company into a $1 billion corporation that provides customer and information management solutions for many of the world's largest companies. Morgan has instilled a unique business culture at Acxiom, which was named five times to Fortune magazine's list of the "100 Best Companies to Work For in America."
In 1972, Morgan joined Demographics as vice president. In 1980, the company changed its name to CCX Network, Inc. and went public in 1983. In 1988, it became Acxiom Corporation. Today, the company has 5,000 employees in Arkansas, Illinois and Arizona as well as in Europe, Australia and Japan.
Morgan was inducted into the University of Arkansas College of Engineering's Arkansas Academy of Mechanical Engineering in 1988. In 2001, Acxiom funded the Acxiom Database Chair in Engineering at the University. Morgan served for eight years on the board of trustees at Hendrix College. After a successful 20-year auto racing career, Morgan semi-retired from driving in 1997. Born in 1943, the Fort Smith, Ark. native earned a mechanical engineering degree in 1966 from the University of Arkansas.