Charles H. Murphy, Jr.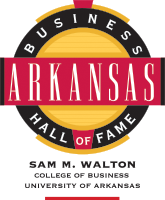 Charles H. Murphy, Jr.
(1920-2002)
Chairman
Murphy Oil Corporation
El Dorado, Arkansas
Charles Murphy, Jr., became head of the Murphy family enterprise when he was 21 years old. He worked five decades to building Murphy Oil Corporation, headquartered in El Dorado, Ark. Murphy Oil is a natural resources company that operated through wholly owned subsidiaries in the United States and internationally as an integrated oil enterprise and as a producers of natural gas. In October 1994, Murphy retired as chairman of the board of Murphy Oil, but continued to serve as a board member. In addition to two refineries in the United States and United Kingdom, the company is also engaged in farming, timber, and land management; in lumber manufacturing operations and real estate development.
Dedicated to his native state, Murphy devoted many hours to community service. He served on the Arkansas Board of Higher Education, as a trustee of Hendrix College, a director of the Smithsonian Institution and chairman of the National Petroleum Council. He established the Murphy Institute of Political Economy at Tulane University.