Charles Nabholz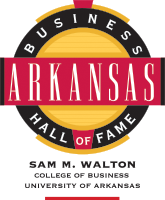 Charles Nabholz
Chairman Emeritus
Nabholz Corporation

The life and career of Charles Nabholz represent everything possible when hard work meets generosity.
Now the chairman emeritus of Nabholz Corporation, his lifelong commitment to the success of his family's business has translated into jobs for Arkansans and others. Charles' commitment to Nabholz' success is equaled only by his commitment to building communities like Conway—communities that have helped the business grow and succeed.
Colleagues say it is impossible to sum up Charles Nabholz in just a word or two. When pressed, though, their words describe him perfectly -- a thoroughly decent, good man.
Born May 17, 1936, amid acres of cotton in a simple home three miles east of Conway in the vicinity of Squirrel Hill, Charles Nabholz was the youngest of the 12 children of Emil and Mary (Strack) Nabholz. The farm grew every kind of livestock, field crops from cotton to corn to hay, oats, wheat, and milo. The family grew vegetables and fruit, cut oak trees from the woods for heat and fenceposts, hunted game, swam and fished in a nearby creek, and stayed home from school each fall to pick cotton.
In 1949 when Charles was 13, his brother Bob founded Nabholz Construction. Charles remembers working side-by-side with Bob and his other brothers on Bob's first house. However, before the couple moved in, a man offered to buy this house, which was originally meant to be Bob and wife Barbara's family home. The profits from that house allowed the building of more houses and, later, duplexes. Commercial projects followed, and Nabholz Construction was born.
Charles Nabholz formally began his long career with the Nabholz companies after he graduated from Conway's St. Joseph High School in 1954. He was first a laborer for both Nabholz Construction and Nabholz Supply companies, learning the family trade from seasoned craftsmen. In 1962, he founded and led Con-Ark Builders, which later merged with Nabholz Construction. Con-Ark was a merit shop contractor, which at that time meant work could continue on projects despite the work stoppages that halted operations on projects throughout the area, including many of Nabholz' projects. Later, when a new law declared that any contractor could be a merit shop contractor, Con-Ark Builders merged with Nabholz Construction.
In 1979, Charles decided to pursue another of his other long-term interests. He moved with his family to Southern California and helped co-found a commercial real estate business. However, in 1981, Arkansas Gov. Frank White asked Charles to serve as his director of State Building Services. Charles agreed, moved back to Arkansas, and served in the state until 1983.
Upon returning to his hometown of Conway, Charles relayed his experience of real estate and construction and joined with his brothers to establish Nabholz Properties, a commercial real estate development company. Nabholz Properties is still in business in Conway, and Charles' son Greg Nabholz serves as the company's chief executive officer.
With Charles' experience as a board member on all of Nabholz entities' boards since 1956, the board made the easy choice to name Charles as chairman of the board for the Nabholz Group in 2000. In 2014, the board named him chairman emeritus, a title he still holds. He also still serves as chairman of the board for Nabholz Properties.
Charles' contributions to the construction industry do not stop with Nabholz. He's an active member of Arkansas' trade associations, including the local chapters of the Associated Builders and Contractors of America and the Associated General Contractors of America. In fact, in 1974, Charles helped organize the Arkansas chapter of Associated Builders and Contractors, which at the time was a new national organization. He then served on the organization's board and acted as its government liaison.
Charles has made community involvement a key part of both Nabholz' and his personal legacy. He has long been an active member in the community and has previously been involved with the Civitan Club, Associated Builders and Contractors, Independent Living Services, the Conway Regional Medical Center Foundation, Conway Corporation, the Conway Chamber of Commerce, the Conway Planning Commission, United Way of Faulkner County, the St. Joseph School Board and Endowment, and Conway Young Life.
His current community involvement includes serving on the Board of Directors for the Faulkner County Community Foundation, CHI-St. Vincent Medical System, the CARTI Foundation, the Arkansas Research Alliance, the Conway Foundation, the St. Joseph Cemetery Commission and the Central Landing Improvement District.
Nabholz' hobbies consist of golf and travel with his wife Charlotte, whom he married in 1964. He cites his marriage as his proudest accomplishment.
The couple have one son and three daughters – Greg, Gwen, Sarah, and Camilla – three sons-in-law – Jeff Mitchell, Steve Azar and Lance Williamson – and seven grandchildren – Ryan and Rand Mitchell; Strack, Adrian and Cecilia Azar; and Caden and Brooklyn Williamson.
Nabholz was one of three Arkansans honored by Economics Arkansas in 2017 with the Leadership in Free Enterprise (LIFE) award. Among his other awards and recognitions are the Conway Chamber of Commerce's Distinguished Service Award in 2005, induction into the Arkansas Construction Hall of Fame in 2005, the Arkansas Children's Award from the Arkansas Sheriff's Youth Ranches in 2010, the Distinguished Citizen Award from the Arkansas Department of Human Services Division of Volunteering, the St. Joseph School Distinguished Alumnus Award in 2012 and inclusion in the the AY Magazine's 2015's Powerful Men.
In 2018, the University of Central Arkansas opened the Nabholz Center for Healthcare Simulation, with Charles Nabholz unveiling a donor wall in the Doyne Health Sciences Building. The Nabholz gift for that center is just one of the examples of the family's commitment to Conway, the community that launched and supports them. Nabholz has been involved in a range of community and civic groups and activities, many of them centering around St. Joseph Church and School. He has served on the school board, the long-range planning committee, and the capital campaign committee for a new, multi-purpose building at St. Joseph. He has also been the chairman of the school's main fundraiser, the annual bazaar.
Charles' induction into the Arkansas Business Hall of Fame is also a milestone. He and Robert Nabholz, who was inducted in 2003, are the first brothers to be enshrined in the hall.
It was not privilege or luck that made Charles Nabholz the person respected by so many. Rather, his determination, hard work and unwavering adherence to the highest moral and ethical standards earned Charles his impeccable reputation.
For his character, for his commitment to his family, his community and his state, for his dedication to his employees, his customers, his friends, and his colleagues, Charles Nabholz represents the best in Arkansas business.