David D. Glass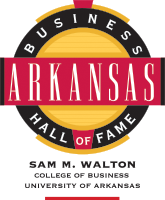 David D. Glass
CEO
Wal-Mart Stores, Inc.
Bentonville, Arkansas
David D. Glass led a meteoric rise in sales at Wal-Mart from $16 billion in 1988 when he was promoted to CEO to $165 billion in January 2000 when he stepped down and Lee Scott became president and CEO. Glass had met Sam Walton when Walton operated his Ben Franklin variety stores, but it was not until 1976 that he was convinced to join Wal-Mart as chief financial officer.
He became president and chief operating officer in 1984 and CEO in 1988. Glass had the vision to come up with and champion the Supercenter concept. In 2001, Wal-Mart opened its 1000th Supercenter. Glass also led the company's expansion to international markets.
Forbes magazine ranked Glass in its 1999 "Corporate America's Most Powerful People" as number nine in retailing and 129 overall. He currently serves as official owner and remains chairman and CEO of the Kansas City Royals baseball organization. Glass is a 1959 business graduate of Southwest Missouri State University in Springfield, Mo., where the business school building is named after him.