Donald G. Soderquist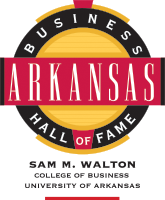 Donald G. Soderquist
Senior Vice Chairman (retired), Walmart
Executive-in-residence, Soderquist Center for Leadership and Ethics
Rogers, Arkansas
Donald G. Soderquist was vice president of data processing for Ben Franklin stores in Chicago when he first met Sam Walton in 1963. He went on to become president and CEO in 1973.
Soderquist joined Walmart as executive vice president when Walton finally won him over in 1980. He served in several executive positions before his appointment to vice chairman and chief operating officer. In January 1999, he was promoted to senior vice chairman. Soderquist was a driving force behind Walmart's rise to become the largest company in the world. After Walton passed away, Soderquist became known as the "keeper of the culture," preserving the company's unique blend of hard work, respect for others, and customer focus. He was people-oriented and believed that staff development at every level was critical to the success of Walmart. Soderquist retired in 2000, but served on the Walmart board until 2002.
In 1998, John Brown University created the Soderquist Center for Business Leadership and Ethics in his honor. In 2005, Soderquist published the book, The Wal-Mart Way, and in 2006, he completed a second book Live, Learn, Lead—To Make a Difference.