Doyle Rogers, Sr.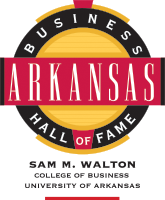 DOYLE W. ROGERS, SR.
Chairman of the Board
Metropolitan National Bank
Little Rock, Arkansas
Doyle W. Rogers is a major figure in Arkansas and national real estate, banking, commercial property management and philanthropy. His vision for Central Arkansas led to the development of the landmark Excelsior Hotel (now the Peabody Hotel), the Statehouse Convention Center and the Rogers Building (now Stephens Building).
He is chairman of the board of Metropolitan National Bank, which he acquired in 1983. He is also chairman of the Doyle Rogers Co., which currently manages commercial real estate interests across the United States.