E. Fletcher Lord Jr.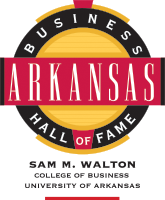 E. Fletcher Lord Jr.
Chairman of the Board
Bumper to Bumper/Crow-Burlingame Co.

E. Fletcher Lord Jr. is chairman of the board of Bumper to Bumper/Crow-Burlingame in Little Rock, Arkansas. He has been with the company since the 1960s.
Lord was born in 1943 in Little Rock,Arkansas. He earned a Bachelor of Arts in Economics from the University of Arkansas at Little Rock in 1967. In the 1960s, he joined the family business, Crow-Burlingame, as a delivery driver. Having held many positions in the business, he worked his way up to president in 1975 and later, chairman of the board of directors. The business has expanded from 46 stores in 1975 to more than 300 locations and 2,000 people in the company's network serving 12 states today. It is the second largest privately-held auto parts distribution business in the nation.
Podcast Interview
---
---
Lord has served as chair of the AutomotiveWarehouse Distributors Association Board, Aftermarket Auto Parts Alliance Board, Distributors Institute and AC Delco Dedicated Distribution Group Steering Committee and president of the Super Service Club of the Distributors Institute. In 1997, he earned his Automotive Aftermarket Professional designation, and in 2007, he received Northwood University's Automotive Aftermarket Management Education Award. In 2009, he received the Automotive Warehouse Distributors Association Leader of the Year Award, given to an aftermarket professional who has made significant and continuous industry contributions over their career.
In his community, Lord has been involved with many organizations, including Second Presbyterian Church of Little Rock, Rotary Club of Little Rock and Boys and Girls Club of Central Arkansas. He serves as president of the C B Foundation, which has supported numerous charitable entities in the state.