Edward M. Penick, Sr.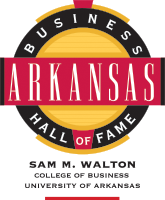 Edward M. Penick, Sr.
Chairman and CEO
Worthen Banking Corporation
Little Rock, Arkansas
Edward M. Penick, Sr., joined Worthen Banking Corporation in 1948, and by 1961 became president. He was appointed CEO in 1966 and chairman in 1974. Under his leadership, the bank became the largest public financial institution in Arkansas, with 12 banks and nine financial services companies with assets of more than $2.2 billion.
Penick's forward thinking helped to modify the state's restrictive branching laws and create customer-friendly service. He was also the driving force behind the First Arkansas Bankstock Corporation, a banking holding company.