F. Sheridan Garrison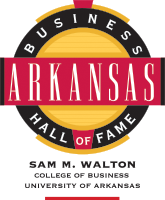 F. Sheridan Garrison
(1934-2004)
Founder
American Freightways, Inc.
Harrison, Arkansas
In 1982, F. Sheridan Garrison, with the help of a small group of employees, organized American Freightways, a less-than-truckload (LTL) motor carrier. By 2000, he had led the company to become the nation's fourth largest LTL carrier.
In November 2000, FedEx Corporation merged with American Freightways in what was the largest sale of an Arkansas-based, publicly held company in history. At the time, 17,000 American Freightways employees, based at 265 customer centers, provided direct service to all points in 40 states. In 2001, Fortune magazine listed the company as one of the most admired companies in America, and Forbes magazine placed it on the Platinum list of "400 of the best big companies in America."
Garrison was a 1955 Walton College honors graduate. In 2001, he was awarded the College's "Lifetime Achievement Award" for distinguishing himself as an alumnus. When he started American Freightways, he wanted a company that would focus on customers and not labor issues and build an organization with heart and soul. He said, "People are the differentiators from one business to the next. They are the 'tiebreakers.'"