George G. Gleason II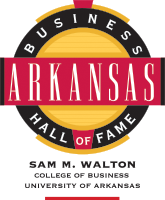 George Gleason
Chairman and CEO
Bank OZK

George G. Gleason II was destined to become an entrepreneur. As a young boy, he observed with keen interest as his parents built and operated numerous small businesses, providing essential services in their rural community. From an early age, he learned the importance of serving the community through business investments. Today, as a lender with a national presence, he is investing in the largest cities across America, changing skylines and creating better places to live, work and play.
Podcast Interview
Gleason was born in 1953, the youngest child of George and Mildred Gleason of Dardanelle, Arkansas. The Gleasons reared George and his three older sisters – Marcia, Lynne and Diane – on a Yell County cattle farm south of the Arkansas River, midway between Fort Smith and Conway.
George's parents owned and operated various businesses – a general store, grocery store, feed mill, cattle farm, poultry farm, crop land and residential and commercial rental property. In every respect, it was a family business with each of the children asssigned responsibilities and afforded limitless opportunities to contribute and excel.
Gleason's entrée into entrepreneurship began at age 7 when he entered the workforce, earning a quarter a day filling water troughs for the family cattle herd after school. As his work skills developed, his pay increased as well. By age 10, he was earning $6 for a 10-hour day as a farm laborer. At age 12, he increased his duties to include bookkeeping. By age 14, he was preparing tax returns. At age 16, Gleason outlined an estate planning strategy for his parents, which they later implemented. At the ripe age of 18, with his parents' blessing, George became an emancipated minor, so he could legally contract and began to manage some of the family's business interests.
While a strong work ethic was a core trait in the Gleason family, education was an equal priority for George, his parents and siblings. George's parents were children of the Great Depression and experienced hardships in their early lives, but both parents were determined to earn college degrees.
George's father, who was orphaned at an early age, worked while he attended high school and held three jobs to complete college at the University of Arkansas, where he graduated in 1933 with a bachelor's degree in business administration. George's mother, Mildred, also worked her way through college, graduating from Hendrix College in 1935 as the country was struggling to emerge from the Great Depression. Both George Sr. and Mildred became thrifty, cautious, determined and resilient because of the financial rigors of their Depression-era upbringing. They were determined to instill those values in each of their children.
On his first day of school, George was reminded that his father had been the valedictorian of his class and the same was expected of George. He did not disappoint.
Following in the footsteps of his father and three older sisters, George maintained the family tradition and graduated from Dardenelle High School as the valedictorian in 1972 and served as the yearbook editor. He also lettered in three sports. After high school, he attended Hendrix College and spent a summer at both Arkansas Tech University and Oklahoma State University. In 1974 after only two years, Gleason graduated from Hendrix with a Bachelor of Arts in Economics and Business and received the Mosley Award for Economics.
After Hendrix, George attended the University of Arkansas School of Law in Fayetteville and earned his Juris Doctorate, graduating first in his class and receiving the senior scholar key. Gleason wrote the top paper on the Arkansas State Bar Exam in the summer of 1977.
With his law degree in hand, Gleason set off for the Rose Law Firm in Little Rock. As a staff attorney, he focused on corporate law – including banking and securities.
Eager to become a partner in the firm, George understood the importance of developing new business. He approached the executives at one of Arkansas's largest banks, hoping to win their legal business. They were impressed with the young attorney and liked his entrepreneurial spirit. To his surprise they suggested he buy a bank and even offered to provide a loan to make a purchase possible.
Seizing this potential outlet for his entrepreneurial ambitions, in 1979 at age 25, Gleason purchased the controlling interest in a small bank in rural Ozark, Arkansas. The purchase was financed with a $10,000 down payment and a $3.6 million loan. Bank of Ozark had just 28 employees, three locations and $28 million in total assets.
On his first day at the bank, he told his new banking staff that while they might never be the biggest bank in Arkansas, if they worked hard, they could be the state's best bank. He led the bank with his constant focus on high standards of excellence and by incorporating equal commitments to teamwork, collaboration, ethics and integrity. He asked the staff to embrace the same principles.
The formula proved successful. Fast forward to 2021, when Bank of Ozark, by then rebranded as Bank OZK (Nasdaq: OZK) and headquartered in Little Rock, had grown almost 1000-fold under Gleason's leadership into a regional bank with over $27 billion in total assets, 250 locations in eight states and approximately 2,800 employees. Its Real Estate Specialties Group, based in Dallas, had become the preeminent real estate construction lender in the country.
Under Gleason's leadership, Bank OZK has been consistently recognized as one of the top performing banks in the nation. It was ranked number one in Bank Director's 2021 Performance Powerhouse Study which measured performance over two decades, and has ranked number one in dozens of industry rankings since 2011. It has been listed in Forbes as one of the World's
Best Banks and one of America's Best Banks for 2019, 2020 and 2021. American Banker named George the Community Banker of the Year in 2010, and Commercial Observer has named him among the top ten most influential figures in commercial real estate finance in the U.S.
Throughout his career, Gleason has embraced the characteristics and values instilled by his parents – thriftiness, cautiousness, determination and resilience – and applied those to govern the bank. His childhood jobs provided him exposure to a wide variety of small businesses, which helped him understand the needs of the bank's diverse customers. His parents' expectation of excellence and discipline have always been evident in his work ethic.
George is a devoted family man, who beams with pride when asked about his four adult children – Amy, Eric, Tripp and Peter – nine grandchildren and one great-grandson. The family often gathers for birthdays, holidays, graduations and to watch Razorback games.
Bank OZK supports its communities generously, and encourages team members to follow their passions as they contribute their expertise and time. Charities that focus on helping people with special needs have benefited from Gleason's personal involvement and leadership, as have organizations serving intercity youth and Christian youth organizations, among others.
Gleason has always been focused on the future and continues to do so, preferring to focus not on Bank OZK's considerable achievements, but on its vast potential. Many things have changed at the bank since 1979 when Gleason first became the chairman and chief executive officer, but his focus has remained the same - make Bank OZK the best performing bank as measured by its customers, shareholders, employees, communities and regulators. In short, always pursue excellence, in every thing.