George K. Mitchell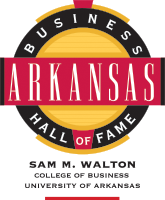 George K. Mitchell
President and Chief Executive Officer
Arkansas Blue Cross and Blue Shield
Little Rock, Arkansas

Dr. George K. Mitchell of Little Rock served as president and chief executive officer at Arkansas Blue Cross and Blue Shield from 1975 until his retirement in 1993.
He continues to serve as a member of the organization's board of directors. Mitchell earned a Bachelor of Arts degree in 1952 from Hendrix College, a Bachelor of Science from the University of Arkansas School of Medicine in 1953 and his Doctor of Medicine, with honors, from the University of Arkansas School of Medicine in 1956. He was board certified by the American Board of Internal Medicine in 1963.
Mitchell was a co-founder of the Little Rock Diagnostic Clinic and was a senior partner until 1968 when he joined Arkansas Blue Cross as its full-time medical director. In 1972, he was named vice president of Medicare and Medical Services.
He has served on the boards of Union National Bank, Worthen Bank and Trust Co., the Arkansas State Chamber of Commerce, the Greater Little Rock Chamber of Commerce and has been a member of the executive committee of the Blue Cross and Blue Shield Association. He was named a life member of the board of the Arkansas Symphony Orchestra in 2000.
Mitchell served on the Hendrix College Board of Trustees from 1981 to 1993 and was its chair from 1986 to 1993. He was named a distinguished alumnus and awarded an honorary Doctor of Laws degree in 1993. The Easter Seal Society named him Arkansan of the Year in 1994.