Gerald Alley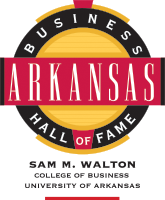 Gerald Alley
President and Chief Executive Officer
Con-Real, LP

Sometimes, failure spurs success.
Take the success of Gerald Alley and Con-Real, the construction, real estate, program management and innovation/technology company Gerald founded with his brother.
The project was late. And it was a financial loss. But Gerald had gotten his foot in the door, and once Gerald gets his foot in the door in a market, look out. Throughout a highly successful business career, he has turned adversity into opportunity time and again.
To succeed in the restaurant building business, he learned to put his fee at risk, seeking a bonus on one job for every day he was ahead of schedule. Three years later, Con-Real was building for over 10 major restaurants brands and the company cut the time from groundbreaking to a restaurant selling food in half. During that period, Con-Real also became one of the first small firms to use computers to improve scheduling.
Born Sept. 30, 1952, in Pine Bluff, Arkansas, Gerald B. Alley was the youngest of five children of Troy and Gladys Alley. Troy Alley started one of the first black businesses in Pine Bluff in 1934, the Alley ESSO service station located across from what is now the University of Arkansas at Pine Bluff. That station remained in business until the 1980s. Gladys was an educator who taught at Philander Smith College before marriage. Gerald's parents believed in giving back to their community as their business and the city grew together. Gerald's four siblings were Janis, Ann, Troy Jr. and Albert.
After attending local schools and working hard at his father's station, Gerald enrolled in the University of Arkansas in Fayetteville at the age of 16, majoring in finance. After graduating in 1973, he entered graduate school at Southern Methodist University in Dallas, earning an M.B.A.
Gerald became a consultant in Fort Worth, helping minority-owned businesses better position themselves for city contracts. When his own city contract dried up, he launched Con-Real with his brother, Troy Jr.
After chain restaurant development became overbuilt in the Dallas-Fort Worth area, Gerald decided the company didn't have the management span to expand nationally. That led to another opportunity, though, when a Fortune 100 corporation was building a tower in Dallas and wanted to use local small firms as part of the development. This became Con-Real's first joint venture and the first joint venture of its kind between two African-American firms in Dallas. Together, they built the largest parking garage in Texas – 32 levels underground and a 3,000-car capacity. That led next to a string of projects in the 1980s including entertainment venues, retail stores, schools and other public facilities, grocery stores and medical offices. In 1985, Gerald met his wife, Candace, and they were married the following year. They have three children: Gina, Stephanie and Byron.
Con-Real took a bruising in 1989 when it signed on as the general contractor to renovate a psychiatric hospital in Waco for the federal government. The multimillion-dollar project took two years and was mired in paperwork and disputes.
Learning from that project, Gerald expanded company services to include program management and opened a firm that specialized in medical construction and represented the largest medical system in the United States, Kaiser Permanente.
In the 1990s, the company expanded its real estate services to include land analysis studies and services. Also in this period, Con-Real did projects for digital giants AMD, Texas Instruments and Intel, projects that brought greater risks but also greater rewards.
Now, Con-Real, headquartered in Arlington, Texas, is a diverse company providing construction, real estate, program management, and technology and innovation services to local and global clients and is one of the nation's largest minority-owned businesses.
Remembering its humble beginnings, Con-Real never stops helping others – including many smaller, minority firms – to find success.
Alley also gives back. At the University of Arkansas, he is on the Dean's Executive Advisory Board at the Sam M. Walton College of Business. He and his brother Troy sponsor scholarships and school endowments such as the Gerald and Candance Alley Foundation for minority students with financial need. With the support of that foundation, Gerald's brother Troy and Troy's wife, Eunice, started the Alley Scholars, a program that mentors college students towards entrepreneurship and hosts the Alley Scholars Summit at Arkansas, SMU and 16 other colleges.
Gerald also serves on the Advisory Board at the Cox School of Business at SMU, the Dean's Executive Council at the Meadows School of the Arts and recently as the first African-American entrepreneur on the Board of Trustees in SMU's 100-year history.
Today, Gerald and Con-Real's leadership are setting the company up for the next generation of leaders. Their goal is to make sure leaders at Con-Real pick up the same principles that Gerald's parents instilled in him and his siblings: "Get up early, stay late, have an impact and keep learning."
A Con-Real project at Arkansas provides central heat and power to the campus using turbine generators – producing a third of the power for the entire campus. Con-Real used the first cross-laminated timber in the Mullins Library Annex project. The company also is building the new McClellan School in west Little Rock and the new Walmart Corporate Campus in Bentonville.
Gerald Alley created a new development firm Bravado LP in Texas in the early 2000s, building major projects such as Hilton, Marriott and Loews hotels. Con-Real has expanded its experience in entertainment venues such as the American Airlines Center, home of the Dallas Mavericks; the State Farm Arena, home of the Atlanta Hawks; and currently the new Globe Life Field, home of the Texas Rangers.
Even with the successes in the past 40 years, Gerald believes Con-Real will accomplish even more in the next 40. With the future in mind, Con-Real added a fourth division called Innovation and Technology which offers Building Information Modeling, droning and augment and virtual reality services.
Gerald Alley's business prowess rubbed off on his three children: Gina Alley is the director of public/client and employee relations at Con-Real; Stephanie Alley is Con-Real's recruitment manager and a cello player who recently completed her master's degree at the University of North Texas in music education; and Byron Alley is currently working at BNSF in Houston. Other Alley family members include Aniya, Gerald's three-year old granddaughter.
Even more Alleys are excelling in business. Nephew Troy Alley III is a financial investment adviser; niece Kristin Alley is a real estate analyst; and Lawrence Walker is an attorney in Little Rock.