Gus Vratsinas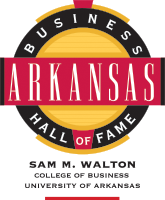 Gus M. Vratsinas
Chairman
Bailey Construction and Consulting LLC
Co-founder
VCC – Vratsinas Construction Company
Gus M. Vratsinas and his family worked hard and treasured the heritage of their Greek ancestry, but also fully embraced the belief that in America – and in Arkansas – a person could truly live the American Dream.
Born in Little Rock, it didn't take Vratsinas long to figure out that he wanted to be a builder. He lived across the street from the construction site for the University of Arkansas for Medical Sciences where big machinery and even bigger buildings would fire in him a passion for building.
At the University of Arkansas, he earned a bachelor of science in civil engineering in 1967 and a master of science in civil engineering in 1968. He is a builder of award-winning shopping malls, theatre complexes, university buildings, office and residential towers, hotels, and much more. The company he co-founded – known as VCC – grew to be one of the top 100 in revenue in America.
Vratsinas started as an engineer with Pickens-Bond Construction Co. He took the lowest paying job offered to him in order to stay at home in Arkansas. He worked for Pickens-Bond until 1986, when he and partners formed VCC. Vratsinas is now chairman of Bailey Construction and Consulting LLC of Little Rock.
Vratsinas rarely turns away requests from anyone he believes he can help. One project he has been especially dedicated to is Easter Seals in Arkansas. Easter Seals honored him as Arkansan of the Year in 2011. He remains on the Easter Seals Arkansas board, where he has served since 1996. He was chairman of that board in 1999 and 2001.
He was inducted into the Arkansas Chapter Associated General Contractors of America Hall of Fame in 2006 and the University of Arkansas Engineering Hall of Fame in 2000.