Jack C. Shewmaker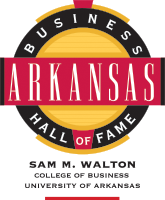 Jack C. Shewmaker
(1938-2010)
Former President/COO
Walmart
Bentonville, Arkansas
Jack C. Shewmaker was a key player of Walmart's growth into the world's largest retailer. He originated the concept of "Everyday Low Prices" and was the person who coined the company's well-known term "Rollback." He also helped shape the "Walmart Culture" by personally setting a standard of ethics within the operation as he rose to become president and chief operating officer.
Born in Buffalo, Mo., on March 14, 1938, Shewmaker grew up to marry his high school sweetheart, Melba June Prosser. In his career at Walmart, Shewmaker held many titles including district manager, vice chairman, chief financial officer, president and chief operating officer. Before he retired in 1988, he had already started JAC's Ranch, a purebred Angus cattle operation. After retirement, he remained on the Walmart board for 20 years and was an executive retail consultant for Woolworths Limited of Australia, along with companies in New Zealand, United Kingdom, Africa and Asia. Discount Store News named him Discounter of the Year in 1981; Mass Market Retailer magazine named him Retailer of the Year in 1985; and Discount Merchandiser named him among the "10 Most Influential People in Mass Retail Today" in 1997. In 2007, he was inducted into the Retailing Today Hall of Fame.
Some of Shewmaker's proudest accomplishments came in supporting the education of young people. He was a benefactor and booster for Arend Arts Center at Bentonville High School, the Boy Scouts of America and NorthWest Arkansas Community College (NWACC). Shewmaker also was instrumental in the growth of Students in Free Enterprise (SIFE). Shewmaker received the Outstanding Philanthropic Family award from the Mercy Health Foundation of Northwest Arkansas. He remained active in the Northwest Arkansas community until his death in November 2010.