James A. "Jim" Bottin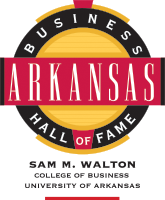 James A. " Jim" Bottin
Founder & Chairman
ABC Financial


For some, a business plan to turn a loan of $1,200 into a multi-million dollar company is as basic as ABC. To get started, throw in a little discipline, a great work ethic and a few high level black belts. At least that was the eventual plan for a young Jim Bottin in sunny Gulfport, Mississippi, in May 1969.
Upon graduation from high school, Bottin signed up with the U.S. Air Force, where he spent the next five years. Two of those years were in Taiwan, where he was introduced to Taekwondo martial arts. He was hooked.
His next duty station was Little Rock Air Force Base. In 1974, Bottin decided to try martial arts as a career in lieu of the military. He borrowed $1,200 from his parents, Bob and Ruth Bottin, to buy into a martial arts studio in Jacksonville, Arkansas, where he worked part-time. Within one year, he bought his partners out and became the sole owner.
Business was booming. Bottin began to add fitness equipment, morphing his business into fitness centers. In the 1980s, Bottin owned and operated 13 fitness centers in Arkansas and Texas. With his growing business, Bottin also had a growing challenge with billing. In 1981, he developed a new business called American Billing Company to manage his members' dues.
Bottin realized that if he was struggling with billing, other fitness centers probably were too. He began to market his billing and software solution to others. It took off.
Today ABC Financial has revolutionized software and payment processing for the health and fitness industry. Headquartered in the Little Rock area, ABC serves over 7,000 clubs throughout the USA, Canada, Puerto Rico and Europe. They serve over 19 million members and collect over $400 million per month. ABC moved up to 54 in the 2017 top 75 Arkansas Private Companies published in the Arkansas Business magazine with a $178 million in revenue.