John A. Cooper, Sr.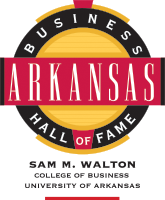 John A. Cooper, Sr.
(1906 - 1998)
Founder, President, CEO and Chairman of the Board
Cooper Communities Inc.
Rogers, Arkansas
John A. Cooper, Sr., was a founding architect of America's retirement community industry. In 1954, he formed the Cherokee Village Development Company in northeast Arkansas, reorganized as Cooper Communities Inc. in 1971. Cooper's three master-planned communities - Cherokee Village, Bella Vista Village and Hot Springs Village - established Arkansas as a retirement destination. Cooper Communities, currently involved in projects in six states, will celebrate its 50th anniversary this year.
Cooper served as president and chairman of the board of Cooper Communities until 1968, when his son, John A. Cooper, Jr., took over the reins. Cooper remained active in the company until 1989.
His many leadership roles included president of the National Land Council and the National Association of Community Developers. Witt and Jack Stephens helped establish the John A. Cooper, Sr. Chair of Diplomatic History in the UA J. William Fulbright College of Arts and Sciences. Cooper received many awards for his work with the Boy Scouts of America and an honorary degree from Arkansas State University in 1982.
Born in Earle, Ark., in 1906, Cooper received a law degree in 1927 from the Cumberland School of Law in Lebanon, Tenn., now Cumberland School of Law at Samford University in Birmingham, Ala.