John D. Correnti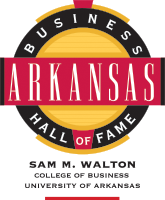 John D. Correnti
(1947 - 2015)
Former Chairman & CEO
Big River Steel


John Correnti was a people person, a positive thinker and loved "pushing production." Often he would walk the operations line and talk to workers about their equipment, steel production, individual jobs, their lives and their families. He was proud of the professional friendships and working relationships he formed over the course of his career. And what a career it was.
Correnti was founder and chief executive officer for the Big River Steel mill in Osceola, Arkansas, just west of the Mississippi River in the northeastern part of the state.
Big River Steel is big business. At a cost of $1.3 billion, the mill was reported as Arkansas' first super project, bringing tremendous economic development, more than 2,000 construction jobs and 500 steel production jobs with average employee salaries of $75,000. The mill generates 1.6 million tons of steel products annually. It stands apart as the world's first Leadership in Energy and Environmental Design (LEED) certified steel mill facility. The mill supports the nation's infrastructure, energy and automotive industries through its advanced technology, automation and manufacturing methods.
Correnti and then-Gov. Mike Beebe announced the construction of a new mill in January 2013 and construction began in July 2014. Although Correnti led the billion-dollar project, he did not see his vision become a reality. While on a business trip to Chicago in August 2015 – one year before the mill was brought online – Correnti died unexpectedly. He was 68.
Correnti was born to Sara Annalora and Nicholas Correnti in Mt. Morris, New York, in 1947. He attended Clarkson University in New York, graduating in 1969 with a bachelor's degree in civil engineering. He worked for industry leaders such as U.S. Steel, Nucor Corporation, Birmingham Steel and SeverCorr.
In 2013, Correnti brought his family back home to Arkansas for one last project – the biggest and most innovative of his career – Big River Steel. Correnti was laid to rest in Blytheville on August 22, 2015.