John Ed Anthony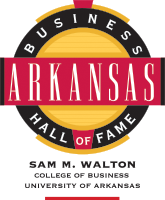 John Ed Anthony
Chairman
Anthony Timberlands, Inc.
Bearden, Arkansas
John Ed Anthony's family name has been associated with lumber and timber in south Arkansas for over 100 years, and he has been a key part of that success for the past 50. The Anthony Family evolved from subsistence farming into lumber manufacturing and timber management. The umbrella company of Anthony Timberlands, Inc., under John Ed Anthony's guidance, grew to become the largest independent owner of timberland in Arkansas.
Anthony was born February 14, 1939, in Camden, Ark. A month before he was to graduate from the University of Arkansas with a Bachelor of Science degree in Business Administration, his father, Ted, died of a massive heart attack at age 48. Anthony graduated and went home to partner with his grandfather, Garland, who was 77 at the time. That started Anthony's direct association with the family's timber business which grew to encompass the management of thousands of acres of timberland and numerous mills.
Anthony is also recognized for the thoroughbred horses he races. Over a 25-year period starting in 1973, Loblolly Stable maintained one of the premier thoroughbred racing and breeding operations in the United States, counting Belmont Stakes, Preakness, Arkansas Derby and Eclipse Award winners among its champions. Although Loblolly was dispersed in the mid-1990s, Anthony continued racing with Shortleaf Stable. He has been an officer of the Thoroughbred Owners and Breeders Association and was elected to membership in The Jockey Club of New York in 1993.
In 2006, Anthony and his wife, Isabel, initiated the construction of the Anthony Chapel complex at Garvan Woodland Gardens in Hot Springs. This six-story, wood-and-glass chapel is located amid beautiful botanical gardens. The 80-foot copper and steel Anthony Family Carillon is located nearby.