L. Dickson Flake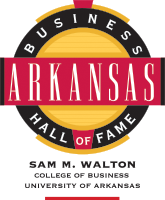 L. Dickson Flake
Co-founder and Former Managing Partner
Colliers International | Arkansas
Little Rock, Arkansas
Dickson Flake co-founded Barnes, Quinn, Flake & Anderson Inc. in 1971. The firm is now Colliers International¦Arkansas, the largest commercial real estate firm in the state. It is also engaged in projects in neighboring states.
As a long-time real estate counselor to many prominent organizations, Flake pioneered the concept of development management in Arkansas and set the standard in commercial real estate through strong leadership and a high level of integrity. Throughout his career, he developed more than two million square feet of real estate. Projects include, among many, J.B. Hunt Transport Services Inc. headquarters, Systematics (now Fidelity and Windstream) headquarters, Arkansas Blue Cross and Blue Shield, and downtown offices for the Arkansas Department of Human Services.
Flake was elected to the exclusive American Society of Real Estate Counselors, serving as the national president in 1989. He was a director for Little Rock branch of the Federal Reserve Bank of St. Louis. As a champion of education, Flake served on the University of Arkansas Little Rock Board of Visitors, as a trustee for Lyon College, and as an advisory board member for Mount Saint Mary Academy.