Louis L. Ramsay, Jr.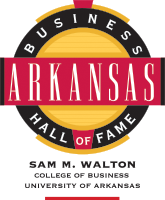 Louis L. Ramsay, Jr.
(1918-2004)
Chairman and CEO
Simmons First National Corporation
Pine Bluff, Arkansas
Louis L. Ramsay's name is synonymous with leadership in Arkansas. He is the only person in the state's history to serve as president of the Arkansas State Bankers Association and of the Arkansas Bar Association.
Ramsay was elected president of Simmons First National Bank in 1970 and was chairman and CEO from 1973 to 1983. His leadership has made a significant economic impact on the Pine Bluff community and Southeast Arkansas; and in 1989, Pine Bluff residents elected Ramsay as the "City's Most Influential Citizen."
He also was chairman of the Arkansas Blue Cross and Blue Shield Corporation. He served as chairman of the University of Arkansas Foundation, a member of the University of Arkansas board of trustees from 1971 to 1981 and as its chairman from 1978 to 1981. Ramsay also served as chairman of the Arkansas Science and Technology Authority. He led the Arkansas Sesquicentennial Celebration Commission in 1986. He served as commissioner to the National Conference of Commissioners on Uniform State Laws from 1961-1969. Ramsay received a JD degree at the University of Arkansas in 1947.