Olivia Farrell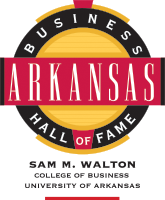 Olivia Farrell
Retired CEO
Arkansas Business Publishing Group

"Olivia's example has been this: We can do well, and we can do good."
"Our collective commitment as a business is to build a better community and a better Arkansas. We can look around the people in our neighborhood, our city and our state and think about how we can play a role in lifting everyone up. That comes right from her heart and that is very much part of our DNA because of her spirit, her heart, her compassion for those around her."
"She's extraordinary."
Mitch Bettis, owner, chief executive officer and publisher of Arkansas Business Publishing Group, speaks highly of his predecessor and former boss Olivia Myers Farrell.
Farrell is known best for her work in growing the Arkansas Business Publishing Group from a lone publication – Arkansas Business – in 1995 to a niche publishing company with 30 publications, including Little Rock Family, Little Rock Soirée, Arkansas Bride, Arkansas Next and Metro Little Rock Guide. The company boasts more than 70 employees in Little Rock, Northwest Arkansas and Texas.
But it hasn't always been so extensive.
Farrell started out as an advertising account executive in 1978 at the Arkansas Writers Project selling ads for the Arkansas Times, eventually becoming its publisher. The Arkansas Writers Project also created Arkansas Business in 1984. Ten years later, Farrell purchased Arkansas Business and created Arkansas Business Publishing Group taking the helm as chief executive officer and principal owner.
In 1995, Arkansas Business published an article highlighting the lack of women on corporate boards in the state. The story included a quote from a bank president who justified the lack of female representation by stating that no women were qualified.
Farrell used her publication to prove him wrong. She created a magazine promoting the top 100 women in Arkansas, along with their qualifications and accomplishments. She included the magazine in every copy of Arkansas Business and sent it to corporate presidents throughout the state. This act encouraged boards to include women, strengthening business and giving women opportunities. She continued to promote the top 100 women for five years through 1999.
In 1998, Pat Lile, the former head of the Arkansas Community Foundation, a nonprofit focused on strengthening communities through philanthropy, asked Farrell to join her in creating the Women's Foundation of Arkansas to support and elevate women by investing in their education and economic viability. Farrell contacted the women highlighted in the top 100 list, who overwhelmingly contributed to the cause.
The Women's Foundation of Arkansas encourages women and girls to develop skills in science, technology, engineering and math. The nonprofit also promotes mentoring of women and girls, trains women for emerging technologies and improves the economic status of Arkansas women and girls. Its success can be traced to philanthropy by and for women, a philosophy Farrell exhibited throughout her career.
To create a successful business, Farrell served the readers, advertisers, employees, vendors, investors and the community. One could not exist without the other.
"I completely believe that your company has an obligation to contribute to the health of your community," she said. "You'll rise and fall together."
At Arkansas Business Publishing Group, Farrell created a family friendly atmosphere for working parents by offering flex time and an onsite kids' room. The office was also known to welcome the occasional pet.
She never influenced editorial content for friends or advertisers and treated each with respect and fairness. She viewed vendors as partners and, as such, paid vendors on time to show support. Honoring each constituent group was key to her long-term success.
Her work has not gone unnoticed. In 2019, Farrell was inducted in the Arkansas Women's Hall of Fame and was the recipient of the Business and Professional Leader of the Year by the Rotary Club of Little Rock. She received the Distinguished Citizen Award from Gov. Mike Beebe in 2012. In 1984, she was named a Young Achiever – one of six women nationally – by the National Council of Women of the United States. In 1985, she was named one of the "100 Young Women of Promise" – the only woman in Arkansas to be recognized – by Good Housekeeping magazine.
Perhaps her greatest acknowledgement is from former employees:
Natalie Ghidotti, former special publications editor-in-chief at ABPG: "I truly was honored to work for someone like Olivia and be able to learn from her. Olivia truly has touched a lot of people through her leadership, specifically women leaders. She always took time to answer questions, she always took time to mentor people in the company, and then she always took time for the community."
Mitch Bettis: "I really do think she is perhaps the most accomplished, smartest, gifted person I have met. My first impression of her was I was in the presence of someone who came to this job as a point of passion and a point of concern. Not just for the business, but for the reader, for the employees, for the community and our role in that as an organization of how do we make all of those folks better. In fact, how do we make them great."
Arkansas Business editor Gwen Moritz: "She is a business and professional leader … you know her products, her products speak for Olivia Farrell. So many women have been empowered by that company. She's my hero."
She has also served on the board for the Arkansas Arts Center, Junior League of Little Rock Advisory Board, Arkansas Executive Forum and the Community Advisory Board for the University of Arkansas Medical School. She has worked with the Governor's Task Force for Entrepreneurship in Education, the Single Parent Scholarship Fund, Arkansas Community Service Awards, United Negro College Fund, AETN, Youth Home, Arkansas Chamber Singers, Planned Parenthood and the Arkansas Women's Political Action Committee.
Farrell graduated magna cum laude from the University of Arkansas Little Rock with a bachelor's degree in history and English. She also attended the Institute of European Studies in Vienna, Austria; Hendrix College in Conway, Ark.; and Maryville College in Maryville, Tenn. She is a graduate of Paragould High School.
Farrell has two adult children, Max of Chattanooga, Tenn., and Zoe of Little Rock. She is the daughter of the late Brigadier General Oliver William "Dub" and Billie Ann Myers, of Jacksonville, Ark. She has one sister, Lee Ann Mishler of Maumelle.
Farrell now resides in Little Rock with her two dogs Moose and Trojan.