Peggy J. Clark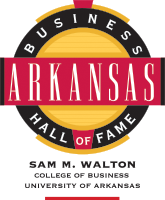 Peggy Clark
Owner and Managing General Partner
Clark Timberlands
Hot Springs, Arkansas
Trees create clean air and clean water, provide habitat for wildlife, contribute to soil quality and reduce erosion as well as create jobs. Arkansas has 19 million acres of forests – more than half of the state.
No one can sing the benefits of forests better than Peggy Clark. She is the 4th generation owner and managing partner of Clark Timberlands, a timber management company located in Arkadelphia with holdings in eight counties in Arkansas.
Podcast Interview
Clark was born in 1949 in Arkadelphia, a small college town in south central Arkansas, to Mary Ella and Charles Garrison Clark, a timberland owner and manager. She describes Arkadelphia as the perfect place to grow up.
She and friends would ride bikes or roller skate all over the neighborhood, and no one worried about them. Everyone knew them and watched out for them. She knew all the kids in her classes in Central Elementary, L.M. Goza Junior High and Arkadelphia High School, a benefit of small-town living.
Clark, along with sisters Carolyn (Tennyson) and Elizabeth (Bozik), feels lucky to have had Charles and Mary Ella as parents. Charles was a medical doctor and president of his class at the University of Arkansas School of Medicine, now known as the University of Arkansas for Medical Sciences, graduating in 1945. He worked as a general practitioner but joined the family timber business after his father suffered a heart attack. Charles was active in community organizations, from Rotary to Chamber of Commerce, Boys Scouts to church. Mary Ella served as president of the Associated Women Students organization and for her sorority during her collegiate years. She was named Interfraternity Sweetheart, selected for Mortar Board and Who's Who in Colleges and Universities and was the featured twirler for the Razorback Band. Active in the community, church and her daughters' schools, she was named Arkadelphia's Woman of the Year for her volunteer work in the local March of Dimes.
With her parents as role models, Clark learned the importance of giving back to the community through active service. She and her sisters, who are co-owners of the company, were taught dependability, responsibility and reliability through their parents' actions and words. Clark took these values to heart, living up to their high standards.
After graduating from Arkadelphia High School, Clark pursued a history degree from the University of Arkansas. She earned a Bachelor of Arts in History in 1971. After practice teaching,
she decided to switch careers and followed friends to Houston, where she began administrative work at the Texas Heart Institute. As an added bonus, she had the opportunity to observe open heart surgery and thought it was amazing.
In 1979, she joined her father in the forestry business. He provided guidance for her career, teaching Peggy all aspects of the business. In 1987, Charles Clark succumbed to a heart attack, which left Peggy in charge. From 1987 onward, Clark followed in her father's, grandfather's and great grandfather's footsteps, leading the business into a successful, sustainable forestry company.
Throughout her career, Clark has been active in local and national organizations that support forestry. She has participated in the Arkansas Forestry Association since 1979, serving on its executive committee in 1988-2013, as secretary from 1989-2002 and president in 2002-2003. Clark joined the Forest Landowners Association, a national organization, in 1989 and has served as regional vice president and president. Since 1979 she has been a member of the Board of Trustees for the Ross Foundation, a private family foundation whose assets consist of timberlands.
She also is active in community and state organizations such as the Reynolds Institute on Aging (Little Rock), Wagner Foundation (Hot Springs) and Garvan Woodland Gardens (Hot Springs).
Previously, Clark served on the boards of the U.S. Endowment for Forestry and Communities (a $200 million endowment created by the Softwood Lumber Agreement between Canada and the U.S. in 2006), Arkansas Forestry Commission, Regions Bank of Hot Springs, First Commercial Corporation, Mid-America Museum, Conference of Southwest Foundations (president), Hot Springs Music Festival and the First United Methodist Church. She was also on the boards of the Arkansas Community Foundation, University of Arkansas Alumni Association, Old State House, Hot Spring Art Center, Ouachita Children's Center and YWCA (Hot Springs).
Her hard work has not gone unnoticed. Clark was selected one of the Top 10 of Arkansas' Top 100 Women by Arkansas Business, inducted into the Arkansas Agriculture Hall of Fame and received the President's Award from the Arkansas Forestry Association, an award she is most proud of due to her high regard for its members.
While the forestry industry is a male-dominated field, Clark has felt welcome in the many organizations in which she is active. She hopes she has opened the door for other women in the forestry industry by being:
· the first woman on the Forestry Commission,
· the first woman board member of the Arkansas Forestry Association,
· the first woman president of the Arkansas Forestry Association,
· the first woman president of the Forest Landowners Association, and
· the first woman board member of Arkansas Bank and Trust and First Commercial Financial Corporation.
As she followed her father into the business, Peggy's nephew Clark Tennyson is following her. Tennyson represents the 5th generation in the family business and, like Peggy, is active in community organizations. Clark Timberlands is a tribute to Peggy Clark's life's work.